Slice asked MITers for reading recommendations. What did they have to say? Here are some of their suggestions followed by a small selection of new spring titles published by MIT Press.
What will you be reading this summer? Finished any good books you think alumni would enjoy? Share in the comments.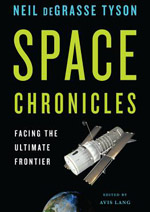 Space Chronicles: Facing the Ultimate Frontier By Neil DeGrasse Tyson
The Emperor of All Maladies: A Biography of Cancer By Siddhartha Mukherjee (Features Professor Robert Weinberg '64, PhD '69, also of 7.012 fame.)
The Technologists By Matthew Pearl
Persian Fire: The First World Empire and the Battle for the West By Tom Holland
The Commanding Heights: The Battle for the World Economy By Daniel Yergin & Joseph Stanislaw
Chaos Walking trilogy By Patrick Ness (In the category of juvenile fiction that's not just for juveniles.)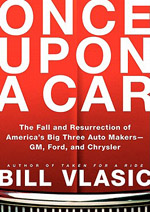 Once Upon a Car: The Fall and Resurrection of America's Big Three Auto Makers—GM, Ford, and Chrysler By Bill Vlasic
Wool By Hugh Howey
Any P.G. Wodehouse "Jeeves" story (A couple titles are available free for Amazon Kindle.)
Recent MIT Press Releases
Alumni! Did you know you receive a
20% discount
on any MIT Press title?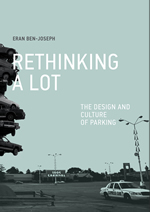 ReThinking a Lot: The Design and Culture of Parking Eran Ben-Joseph MIT Professor of Landscape Architecture and Planning Eran Ben-Joseph shares a different vision for parking's future.
Beyond Red and Blue:How Twelve Political Philosophies Shape American Debates Peter S. Wenz Wenz maps out twelve political philosophies--ranging from theocracy and free-market conservatism to feminism and cosmopolitanism--on which Americans draw when taking political positions.
The Future Was Here:The Commodore Amiga Jimmy Maher Maher argues that the Commodore Amiga 1000's capacity to store and display color photographs, manipulate video (giving amateurs access to professional tools), and use recordings of real-world sound were the seeds of the digital media future.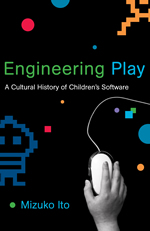 Engineering Play: A Cultural History of Children's Software Mizuko Ito The children's software boom (and the bust that followed), says Ito, can be seen as a microcosm of the negotiations surrounding new technology, children, and education. The story she tells is both a testimonial to the transformative power of innovation and a cautionary tale about its limitations.
Effective Cycling, Seventh Edition John Forester An essential handbook for cyclists from beginner to expert, whether daily commuters or weekend pleasure trippers. Offers cyclists the info they need for riding a bicycle under all conditions: on congested city streets or winding mountain roads, day or night, rain or shine and provides the nuts-and-bolts details of how to choose a bicycle, maintain it, and use it in the most efficient manner.
Thanks to Catherine Gehrig de Chavez '85, Laura Martini '08, Michelle McKiernan '89, Bruce Robert Mendelsohn, Chris Stow '00, and Georgina Maldonado Yergin '91.
Filed Under