Guest blogger: Cole Shaw, grad student in Engineering Systems Division
Externship* host: Josh Schuler SM '00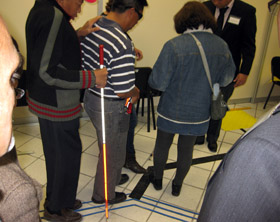 They say that your dreams change as you get older. When I was (much) younger, I dreamed of retiring early and spending many years lying on the beach working on my tan. As I got a little older and got hit by a small dose of reality, I thought, early retirement at forty does not seem common; maybe I should find a job where I get to sit on the beach a lot, like a travel writer.  A stronger dose of reality later, I am still chasing my ever-changing dreams—but I actually got pretty close during my IAP externship.
My externship this year was with the Lemelson-MIT office. No, they did not move to beachfront property (they are, sadly, still in Building 10). I actually did my externship work from Mexico. ¡¡MÉXICO!! Okay, I was not at the beach, but it was warm and a step in the right direction.
One hundred thousand US dollars. This is the value of the Lemelson-MIT Award for Global Innovation…not my externship stipend. My job was to perform due diligence research on the five finalists for this prestigious award—I verified the global impact of their work and tried to anticipate the questions that would come from a national jury. I honed my research skills and dug into their various fields of work. Along the way, I learned a lot about international development, and I was impressed by each and every one of the finalists.
Luckily, given the nature of my externship, the Lemelson-MIT office allowed me to work remotely. But I was not in Mexico on vacation, and I did not work on my tan. I was actually juggling two other projects—work for my research advisor and running a product design workshop for university students.
In the product design workshop, called Imagínate, our international team of facilitators helped shape the dreams of 17 Mexican university students from four local universities. In one week, these students worked through a user-oriented product design curriculum, which included two visits each to two user communities (a school for the blind and a marginalized community) and professional development workshops from multinationals GE Mexico and Mabe. At the end of the workshop, three teams presented their prototypes and work to an audience of 60 people. Everyone had a blast—students said they had never done anything similar before, the audience was impressed, and we look forward to running a longer workshop in the summer!
Overall, IAP was a great experience, and sometimes IAP itself felt like a dream. I met interesting and inspirational people; I worked on multiple, exciting projects; I learned a lot. Maybe retirement is not in my immediate future, but right now I do not mind.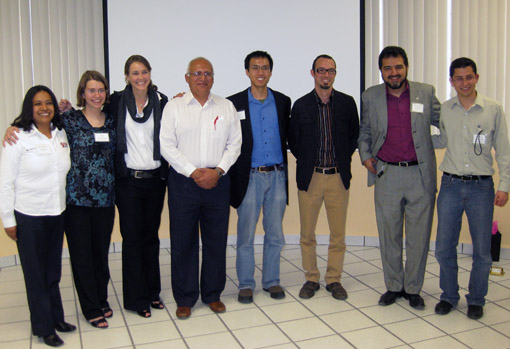 *Editor's note: This is part of a series of posts from MIT students and alumni who were involved in the 2012 Student/Alumni Externship Program, which connected current students to alumni in workplaces worldwide during MIT's Independent Activities Period. Alumni, learn how to get involved. This is just one way for alumni to interact with MIT students. Learn about other opportunities.
Filed Under