Don't make cocktails at your next holiday party, advises Jared Sadoian '10, a bar manager at The Hawthorne in Boston. "Make a punch," he says. "Punch is an old tradition. When everyone's there, you are standing right with them…with a glass in hand. You are able to enjoy the experience."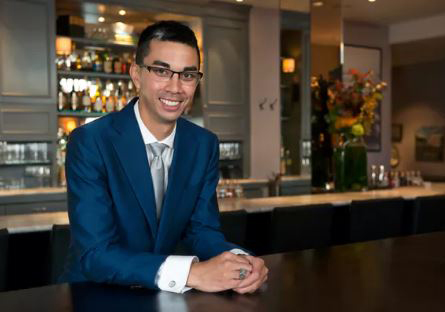 Sadoian, who will teach an Independent Activities Period (IAP) course in January, is deeply steeped in traditional drinking history. And he claims that "the cocktail is a distinctly American invention." American bartenders were the first to add "lemon juice, sugar, bitters, or any number of ingredients to make something that may well be better than the sum of its parts," he says.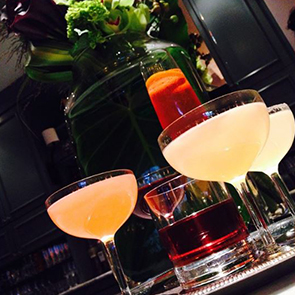 Interest in cocktails has undergone a major resurgence over the past ten years, and this is reflected in the new availability of ingredients that were scarce before 2005. Sadoian recalls stories of bartenders traveling to New Orleans to buy duffel bags full of Peychaud's Bitters, because this key cocktail ingredient was nowhere to be found in Massachusetts.

Some ingredients are really hard to find. Since Prohibition, the Aviation cocktail—made with gin, maraschino liquor, and lemon juice—lacked crème de violette. This sweet liquor is made with an infusion of violets and "in a cocktail it adds this depth and complexity and certainly has a very pretty color." Sadoian's Aviation now includes crème de violette, thanks to a new importer bringing it in from Austria.
Beyond using unique and traditional ingredients, Sadoian tries to use what's in season. "I think these [qualities] are really important to creating cocktails with flavors you just can't do all year round," he says.
Sadoian and his staff participate in regular field trips to meet the people behind their favorite ingredients, such as rum-maker Privateer in nearby Ipswich. The Hawthorne team also has a regular reading group, where they discuss books on spirits, cocktails, and hospitality. "You put in two-to-four years here and you come out the other side as a much more well-rounded, well-versed expert in the spirts world," says Sadoian.
This well-rounded education is reflective of Sadoian's own background at MIT. As an undergraduate majoring in both music history and computer-aided musicology, Sadoian and his roommate developed a deep interest in cocktail history. While he went on work at an investment bank in New York City after graduation, he recalled feeling "like a cog in a machine." He moved back to Boston to work at Craigie on Main finding the experience of improving the previous night's menu thrilling. He continues this same approach at The Hawthorne.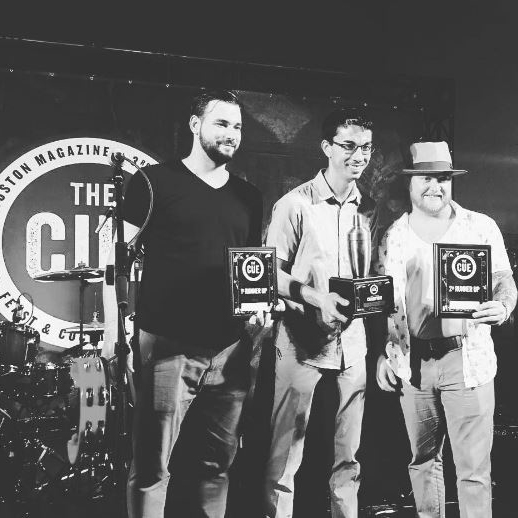 And his work is getting noticed. Sadoian was recently named one of Boston's Best Bartenders by Thrillist magazine. "I had no intentions of being one of the best bartenders in Boston. I knew the MIT mentality—you're going to naturally be the best you can be. However I did yesterday, I'm going to try to be better than that today."
Filed Under