The last time Glenn Morgan SM '90 spoke to his father, Richard (above), was September 10, 2001. Richard, the head of emergency services at Con Edison, was working alongside the New York City Fire Department during the September 11 terror attacks. He died when the World Trade Center's North Tower collapsed.
"After the first World Trade Center terrorist attack in 1993, my father spent a lot of time preparing New York for what could come next," Glenn Morgan says. Although the attack changed Richard's workday profoundly, "his original plan for September 11 was to help seal manhole covers in case of another attack on the city."
Morgan, who also lost 11 friends from his New Jersey hometown during the attack, struggled mightily with his grief. "I was living in a cloak of darkness," he says. "I tried to fight it but ended up hurting myself even more."
Nearly 10 years after the attack, Morgan agreed to an interview with the FBI and New York City police to help piece together Richard's timeline around the time of the attack. In exchange for the interview, Morgan entered a lottery, which he won, to travel to the Guantanamo Bay Naval Base to watch the pretrial of the accused perpetrators of the September 11 attacks.
"Many members of my family wanted nothing to do with it," he says. "I ended up being part of a half-dozen families who traveled there. Guantanamo was a unique, solitary place. Everyone—the victims, the soldiers, the lawyers—was away from someone they loved or missing someone they loved."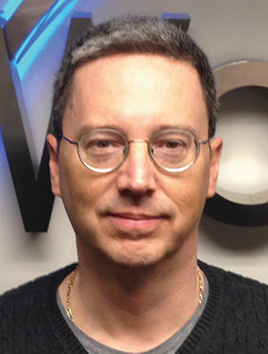 Equally unique was what Morgan stuffed into his suitcase: 71 well-known books, some in English and others in Arabic, all purchased by Morgan to be delivered to the prisoners on trial. The works included Moby Dick, The Great Gatsby, and Frankenstein.
Morgan worked with the base's chaplain to deliver the books. "A number of people did not think it was a good move," he says. "But I had been consumed by September 11 for so long. I knew that presenting empathy could manage my anger and give me more power over the situation."
"Moby Dick is about chasing a white whale," Morgan says. "And in the end, the white whale destroys nearly everyone. My white whale was anger from that day for so long. I needed to try and let it go."
Morgan also found solace in his own writing in the years following the attack. A Piece of Me, written under his pen name Beasley Daniel Kinkade, is a collection of autobiographical short stories that begins 100 days before September 11, 2001, and ends during Morgan's visit to Guantanamo Bay. A limited run of the book sold out of the 9/11 Memorial & Museum Store. "Escaping into writing stopped my mind from being heartbroken," Morgan says.
Morgan, an ad agency consultant who now lives outside Boston, says his time at MIT helped him to challenge his initial assumptions and work towards a solution for his anguish.
"One of the most powerful things I learned from MIT was to challenge your assumptions then worry about the logic," he says. "MIT exposed me to so many different personalities and nationalities and completely different views about the tenets of life."
Learn more about Glenn Morgan's writing at beasleykinkade.com.
Filed Under