More than 50,000 people visit MIT's Living Wage Calculator each month, trying to understand the gap between what Americans earn and what they
need to earn
to cover basic needs.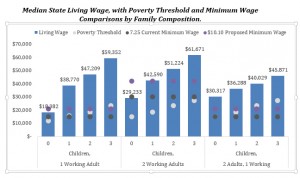 Update July 2014: Professor Glasmeier reports that Ikea is now using the calculator to set their US wages.
Certainly this tool, with county-by-county statistics, provides data relevant to current discussions on raising the federal minimum wage. And its creator, Professor Amy Glasmeier, offers insights on how to transform America's unemployment and underemployment problems into a solution that can help individuals and families as well as national productivity.
Glasmeier, professor of economic geography and regional planning, first developed the calculator in 2004 during a study of why some geographical areas that emerge from poverty, return to it in a few years. The difference between communities that returned to poverty—or not—was the rate of people participating in the labor market, she says. And a key reason people leave the labor market is because they can't earn enough money in the traditional workforce to survive.
The MIT Living Wage Calculator lets you figure out how much is "enough" to live in your county by comparing the living wage—based on the barebones cost of housing, food, transportation, and child and health care—against the poverty wage and the minimum wage.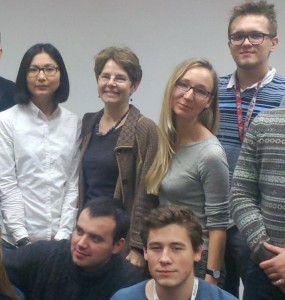 This is not a middle class lifestyle—the living wage does not include any savings and only one set of clothing for either hot and cold weather, not both. Surviving on the living wage is tough, she says, and it's nearly impossible to live on the current federal minimum wage, $7.25. In comparison, the living wage for a family including one adult and one child in the state of Massachusetts is $24.84; for Mississippi, it's $16.88. Check the living wage in your area.
So what has spurred public interest in raising the federal minimum wage to $10.10 now?
"We are seeing this cascading of human stories that are quite tragic, and everybody, even in the most sophisticated occupations like finance and health care, know someone who has lost their job or has had to move down in the labor market and is working for less than their skills are worth," Glasmeier says. In addition, many parents see that their young college-educated children are under or unemployed, and employers see that their minimum wage employees often work a second job to cover basic living expenses.
Glasmeier says the argument that a higher minimum wage would reduce employment is questionable. Research shows that many employers prefer not to cut employees, whom they have invested time and money in, when wages go up. Rather, they may invest in productivity, so their returns go up. So raising wages plus public sector employment can be good investments, she says.
"When we began with the minimum wage, the argument was made that you were under utilizing human resources if you did not employ people and pay them a wage they could live on," she says. "If, as a nation, we have millions of people out of work or under employed, then we are not using our assets wisely. If people are unable to achieve their maximum potential, that is also a drag on the economy."
To paraphrase Henry Ford, you have to pay people enough to buy the things they produce—but raising wages also boosted Ford's bottom line by reducing employee attrition. So, at least in that example, raising wages really did help everybody.
Filed Under