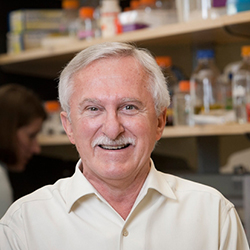 Paul Modrich '68, a Duke University professor whose research on damaged DNA has led to the development of new cancer drugs, has been awarded the 2015 Nobel Prize in Chemistry.
Modrich, who is also an investigator with the Howard Hughes Medical Institute, is the 33rd MIT alumnus to be named a Nobel laureate and the ninth in the past 10 years. In 2014, Jean Tirole PhD '81, a former MIT faculty member, was awarded the 2014 Nobel Prize in economic sciences for his research on market power, regulation, and oligopolies.
Modrich is the James B. Duke Professor of Biochemistry at Duke University School of Medicine and a member of the Duke Cancer Center. He shares the award with Tomas Lindahl of UK's Francis Crick Institute and Aziz Sancar of the University of North Carolina at Chapel Hill; the trio's work mapped how cells can repair damaged DNA.
Alumnus Paul Modrich wins Nobel Prize in chemistry," MIT News:
Modrich earned his one-third share of the prize for his work on a system known as 'mismatch repair,' which corrects errors that occur when DNA is copied during cell division…Modrich identified the 11 proteins that are responsible for this type of repair in the bacterium E. coli, and he later showed that humans have a similar system that consists of four proteins. Defects in any of the genes that code for these proteins can lead to cancer.
Modrich is the sixth MIT alumnus to receive award for his work in Chemistry but the first since 1990, when Elias Corey, Jr. '48, PhD '51 won the Chemistry prize for his for work on organic synthesis. Overall, Modrich is the 85th MIT-connect Nobel winner.
View the full list of Nobel Prize-winning MIT alumni, descending by award year, below then visit the Office of the Provost's website for all MIT-connected Nobel laureates.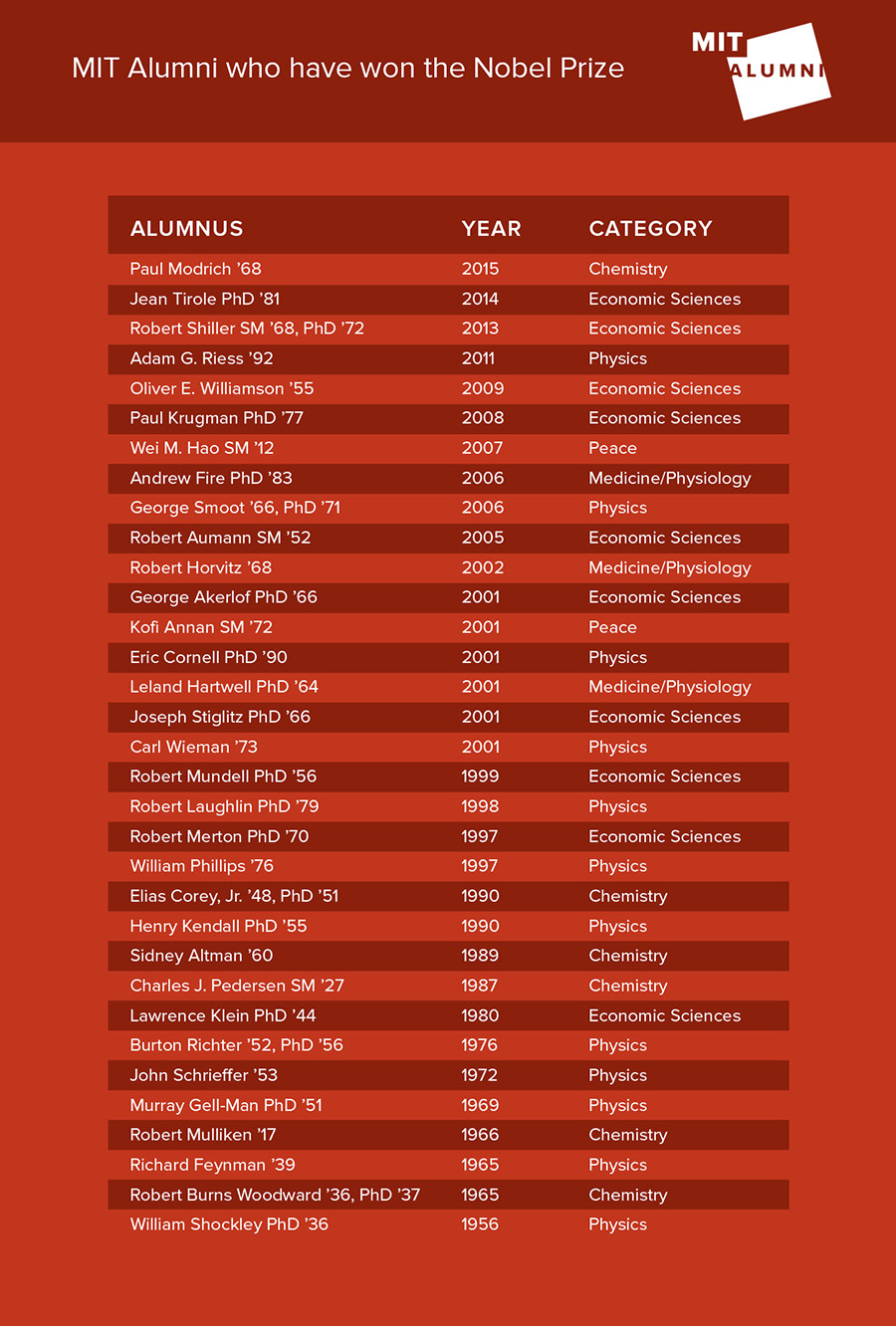 Filed Under