Biochemical Engineer Founds "Smarter" Skincare Line
Filed Under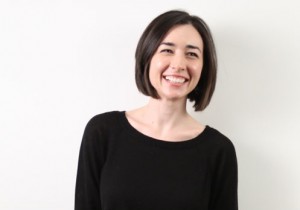 Most 16-year-olds worry about their skin, but Jasmina Aganovic '09 turned her youthful experiments with skincare into a lifelong research project. When teen-aged Aganovic tried anti-aging serum on her skin to see what would happen, she noticed redness and peeling rather than the rejuvenating effects promised on the bottle. After visiting a dermatologist, Aganovic learned that her skin would react badly to retinol-based serums until her 30s. Skin changes over time, so skincare regimens must change, too.
While studying biochemical engineering at MIT, particularly during a research project on antibiotic ear drops, Aganovic learned once more that age makes all the difference when it comes to factors like irruption and absorption. "I decided to group by age, and once I segmented [the data] by decades, everything started to fall in super neat little categories," she explained in an interview at Racked.
"It stuck with me because the [beauty] industry doesn't really teach that," she went on. "It is different biological processes going on—not just the collagen and elastin, but also melanin, the rate of cellular regeneration, the moisture barrier—which all change as we move from one age group to another."
Aganovic's first line of beauty products, Stages of Beauty, emphasized its scientific basis, as well as Aganovic's research on the skincare regimens needed for each age group. Bona Clara, her new line of eco-friendly skin-care, also touts "products backed by smarter science" and divides its products by age bracket.
Aganovic even has a "smarter" marketing model, as reported by the Boston Globe. At first, she had planned to launch her products in brick-and-mortar stores like Sephora, but changed her mind when she saw the power of social media-based networking. Aganovic has updated Avon and Mary Kay's old social sales models: "brand reps" for Bona Clara don't go door-to-door anymore. Instead, they each have their own website.
If you don't already know a Bona Clara rep, you can host a skincare party, join the ranks of Bona Clara yourself, or purchase items directly from the shop.
Filed Under