Blunders, viewed as aids to memory
Filed Under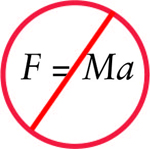 Professor Patrick Henry Winston '65, SM '67, PhD '70
I was rummaging around in the attic when I stumbled across my notes and quizzes from my first term, fifty years ago. I opened up the binder and there it was: the dreaded 8.01 quiz #2.
When I was a freshman, I always wrote down F = Ma, force is equal to mass times acceleration, as the first step toward solving 8.01 problems. Writing it down got the formula into my visual field, which generaly is a good idea, because visual problem solving is an important contributor to problem solving.
Alas, on that 8.01 quiz #2, writing F = Ma got me into big trouble.
This was the problem: an open railroad car rolls along a frictionless track at constant speed, v. Then, it starts to rain into the car. What force is required to keep the car going at constant speed?
I concluded that each drop went from zero horizontal velocity to v instantaneously, but then I was baffled, not knowing yet about impulses.
I should written F = d mv/dt, because force is equal to the derivative of momentum, mv. Usually, mass is fixed and velocity changes, so F = m dv/dt = ma; but in the quiz problem, velocity is constant, but the mass is changing, so F = v dm/dt.
Simple, but I muffed it, and because it was simple, and because I was extremely sore at myself for muffing it, I couldn't ever forget it, so I would never make that kind of mistake again.
Curiously, this year's 8.01 quiz #2 also featured rail cars moving along a frictionless track.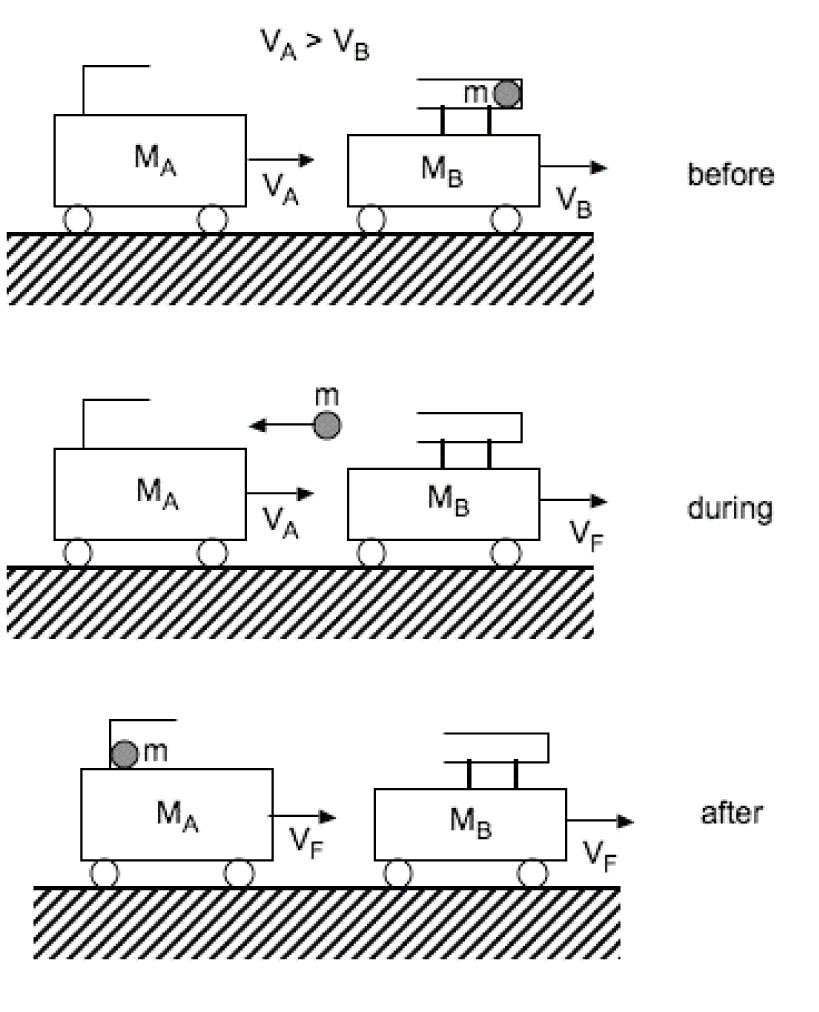 I wonder if any of the freshmen will remember the problem 50 years from now. Probably just the ones who got it wrong.
Filed Under