When Charlie Lee '99 first heard about
Bitcoin
, he loved the idea. But he wanted to feel what it was like to actually create such a currency himself.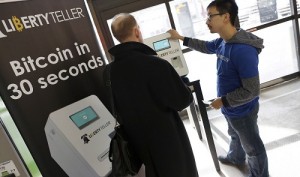 "Bitcoin is a perfect form of money," Lee says. "It's the future of money, but there's always going to be an alternative, just like we have Visa, MasterCard, but also Discover and AmEx. People like choices."
So during his time working at Google, Lee began tinkering at night. His first attempt failed, but he learned from it. Then he created Litecoin, a digital currency that had four times as many units as Bitcoin, that transferred from one user to another faster resulting in fewer paper trails, and that he mined only 150 of the 84 million potential units himself, leaving a great deal for others to acquire.
After Lee released the code for his new digital currency on Github, Litecoin became the world's second favorite, with over four million transactions. Today, a Litecoin is worth about $12, but as Forbes recently noted, a $100 investment in it in 2013 would have netted you about $32,000.
Last summer, Lee left Google for Coinbase, a digital wallet service for currencies based in San Francisco. There, he focuses on integrity of currency systems, especially after widely publicized scandals surrounding digital currency exchanges like Mt. Gox and covert marketplaces like SilkRoad.
Coinbase recently signed on with Overstock.com, where users can now purchase items with Bitcoin. Although that's the only digital currency in use at Coinbase, Lee hopes to convince his colleagues to adopt Litecoin, too.
Not far from Coinbase headquarters, Adam Marsh SM '92 works at Crosscoin Ventures, a startup accelerator aimed at nurturing talented entrepreneurs who want to enhance the digital currency market.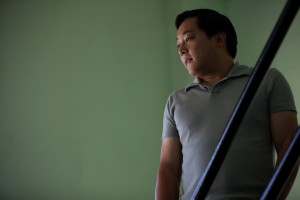 One of Marsh's first projects has been Libertax, a capital gains tax software that works with Bitcoin via the Ripple protocol. Crosscoin Ventures hopes to accelerate a dozen such startups.
"I think some people mistake some aspects of digital currencies as new when they aren't," says Marsh. "For example, fiat currencies are no more 'backed' by anything than digital currencies are; they are only worth something because we all agree that they are. On the other hand, there are a whole plethora of unearned 'rents' being collected by legacy operators that result in cross-border exchange being slow, expensive, and cumbersome. Technologies like Ripple have great promise to solve these problems."
Perhaps no one has had more conversations about Bitcoin's growing pains than Chris Yim '07, co-founder of Liberty Teller in Cambridge. Yim brought Boston's first Bitcoin ATMs to both South Station and Harvard Square in early 2014.
Yim was just as enthused about Bitcoin as Lee and Marsh, enough to leave an MBA program at Wharton. By staffing his digital currency ATM at South Station for its first several weeks of operation, Yim became the face of Bitcoin for thousands of Bostonians.
"We're trying to create this Bitcoin community," says Yim, who now works full-time on the startup. "There's no city or country that can claim to be the Silicon Valley of Bitcoin yet. Here, you have MIT and Harvard and Circle, in other words, a lot of people willing to join the conversation."
Yim started by distributing slips of paper with Bitcoin currency code written on it–the equivalent of handing out nickels. But he soon found curious newbies and savvy investors lining up to feed money into his machine and buy more. "We've had over a thousand people buy through our machines, and we've talked to several multiples of that," says Yim.
Update: The MIT Bitcoin Club has announced a student-led project to bestow $100 upon every undergrad this fall. The club is also hosting a Bitcoin Expo at MIT on May 3. 
Filed Under