Alumnae Life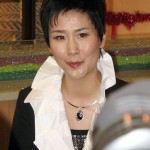 The Financial Times celebrates outstanding female leadership with its annual ranking of the top 50 women in world business—two of whom have ties to the Sloan School of Management.
Number 21 Li Xiaolin, who was a visiting scholar at Sloan, leads China Power International Development. Its parent company is one of the five largest power-generation companies in the country. In her role, Xiaolin has introduced new technologies that reduce coal consumption rates.
Number 28 Ilene Gordon '75, SM '76 is chair, president, and chief executive of Corn Products International, one of the world's largest food ingredient companies, which supplies the beverage, pharmaceutical, animal feed, and paper industries.
She received her bachelor's degree in math before moving on to Sloan for her graduate degree.
Student Life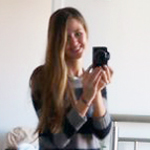 What's a day in the life of a current Sloanie? Business Insider asked first-year grad student Kendall Herbst to document a 24-hour period. Take a look at her photos.
Herbst came to MIT with a background in fashion magazines. Read her stories in Lucky, New York, and InStyle.
These days, she works for a fellow Sloanie's Twitter news aggregator start-up, Koowala, and recruits at luxury fashion companies.
Filed Under