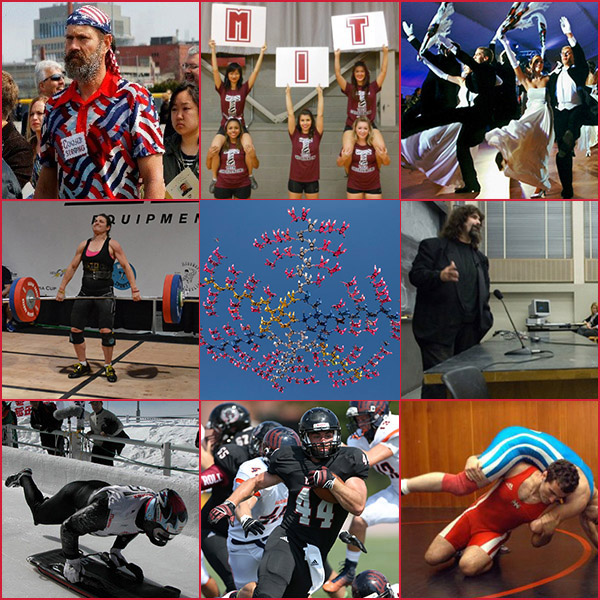 The number of MIT alumni involved in professional sports grows each year. Thanks to these alumni, plus events like the
MIT Sloan Sports Analytics Conference
(SSAC), which begins today, the Institute's imprint on the sports landscape is increasing.
To celebrate this growing connection, the Alumni Association has spotlighted alumni working in sports fields all week. The sports-themed week was highlighted by a Twitter chat on Tuesday, Feb. 24 that featured Jyoti Agarwal '03, a senior director at the NBA; Brian Bilello '97, New England Revolution president; and Mike Fitzgerald '11, Pittsburgh Pirates quantitative analyst.
To culminate the week, scan Slice's archive of more than 50 sports-related stories below. As you'll read, the Slice archives feature some surprising MIT connections in some offbeat athletics, including tug of war, ballroom dancing, weightlifting, and even professional wrestling.
Auto Racing
Ballroom Dancing
Baseball
Basketball
Cheerleading
Cricket
Football
Golf
Hockey
Martial Arts
Professional Wrestling
Rowing and Sailing
Running
Skydiving
Tug of War
Olympics
Weightlifting
More Sports Stories
Facebook
and
Twitter
.
Filed Under