Science, Storytelling, and the Feelings Under the Surface
Laurel Braitman PhD '13 will deliver a talk on "Storytelling and the Sciences: Why Communication Matters" at the 2019 MIT Alumni Leadership Conference, which will bring together hundreds of alumni and volunteers with a shared passion for MIT and a shared commitment to helping the Institute make a better world. This year's conference takes place September 27–28. Don't miss this week's deadline to register.
---
The heat wave that gripped the Alaskan wilderness this summer has Laurel Braitman PhD '13 worried about the salmon. The fish may have been staying deeper and longer in ocean waters than they would otherwise due to the warmer-than-normal temperatures of their home streams. Some fish that do attempt the journey upstream to spawn are dying from heart attacks brought on by the heat. As with much of the extreme weather the world has been experiencing, this chain of events can likely be attributed to climate change—one of the many tricky topics Braitman, a science communicator, tackles in her stories and talks.
"One way that I believe we can reach people with information about the state of the planet is to pay more attention to telling good stories," says Braitman. "Stories cross political lines, racial lines. They can help eradicate bias. And if you're not careful, they can also cement it."
"I think we look to the best forms of media in order to feel feelings that are under the surface already," she adds. "We just need a little bit of help accessing them."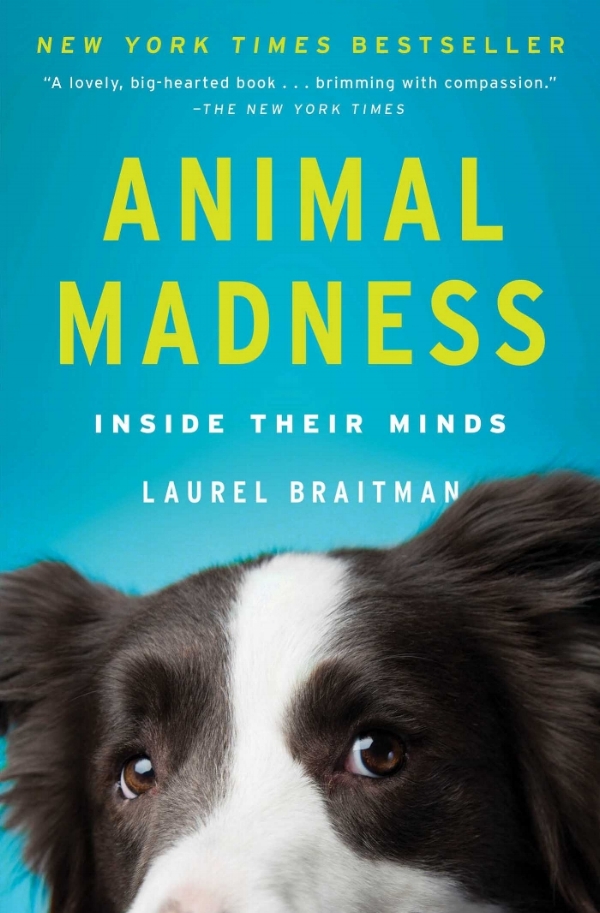 Braitman's first book, Animal Madness (2014), is based on research into the history of animal psychology and behavior she did while working toward a PhD in MIT's Program in History, Anthropology, Science, Technology, and Society (HASTS). The book jumpstarted a career full of talks, teaching, and stories in major outlets including the New York Times, the radio show Science Friday, and the popular TED lecture series. While the topics she selects may seem disparate—recent pieces have covered the use of Tinder in rural Alaska and the collective consciousness of whales—she always focuses on drawing out her readers' empathy, helping them to find the familiar in the unfamiliar.
"Whether I'm writing about the emotional lives of animals or my next book project, which is looking at end of life medicine and coming of age, all of the topics at their core are really about helping people feel less lonely in the human experience," she says, "even if that's realizing, 'Oh my gosh, this gorilla at the zoo is on the same antidepressant medication as me."
"Whether I'm writing about the emotional lives of animals or my next book project, which is looking at end of life medicine and coming of age, all of the topics at their core are really about helping people feel less lonely in the human experience."
Braitman grew up in Southern California with a father who was a cardiovascular surgeon and a mother who ran an avocado ranch. In their spare time, the family saved donkeys in need of homes. She's always been surrounded and inspired by nature, and her career as a science communicator is an extension of those childhood experiences.
After a brief stint doing field work as an environmental scientist, she came to HASTS and immersed herself in the MIT culture. "I don't think there is a better place on Earth if you are interested in science and tech," she says. "It was like having a front-row seat on everything exciting that was happening. We should be training all our science journalists in places where science and tech is being made."
Today she is the director of writing and storytelling at the Stanford University School of Medicine's Medicine and the Muse Program. She works with medical students, physicians, researchers, and others to help them tell better stories and communicate more clearly and meaningfully with one another, their patients, and themselves.  
She credits her HASTS advisor, the historian Dr. Harriet Ritvo, with instilling in her the importance of clarity in writing and communication and doing away with preconceived notions in research. "If an MIT PhD teaches you anything, it's that you know much less than you think," she says. "Before I publish something, I send it out to as many people as I can who I believe might tell me I'm wrong about something. I'd much rather have that happen before the thing is in print."
That kind of academic mindset and attention to the truth of a subject has stuck with Braitman as she's progressed in her career, even as she has observed trends moving in the opposite direction: "In this current news climate where information is doled out in the length of a tweet or Facebook post," she asks, "how do you get context and meaning across to your readers?"
Braitman's holistic approach to spreading science to the masses and the empathy she hopes it engenders is best captured in one of her TED talks from 2014:
"Since I've spent so much time with these stories, digging into archives, I literally spent years doing this research, and it's changed me. I no longer look at animals at the species level. I look at them as individuals.… And I really believe that this has made me a more curious and a more empathetic person, both to the animals that share my bed and occasionally wind up on my plate, but also to the people that I know who are suffering from anxiety and from phobias and all manner of other things. And I really do believe that even though you can't know exactly what's going on in the mind of a pig or your pug or your partner, that shouldn't stop you from empathizing with them.… Charles Darwin's father once told him that everybody could lose their mind at some point. Thankfully, we can often find them again, but only with each other's help."
---
Want to attend Laurel Braitman's talk at the 2019 MIT Alumni Leadership Conference, along with a full schedule of other speakers and sessions? Don't delay: Register now.