Putting the Nation's Cooling Towers to Work to Combat Climate Change
Filed Under
Josh Santos '14 was riding a commuter train in San Francisco, reading another gloomy magazine story about the effects of climate change, when he thought to himself, Why can't we just pull carbon dioxide out of the air and reverse its effects? "I didn't kid myself that I was the first person to have this crazy, novel idea to save the world," he says. In fact, he learned that scientists had developed a process to remove CO2 from air in the 1930s, and now a handful of companies were actively pursuing the idea but were unable to find a way to scale it. "What they were paying in capital costs was immense—hundreds of millions of dollars to construct these plants that took four or five years to build," he says.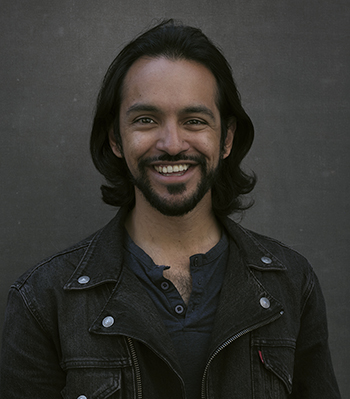 Still, Santos couldn't get the idea out of his head. A chemical engineer who had helped develop electric vehicles at Tesla and Harley Davidson, Santos cofounded a company, Noya, along with fellow engineer Daniel Cavero to explore it. They first thought they might create thousands of home air purifiers that could double as carbon capture systems—but quickly realized they would never achieve widespread impact. While they were still exploring the idea, Cavero's father was complaining one night about a problem he was having with a cooling tower at a refrigeration plant he owned in Venezuela. "We had never really thought about cooling towers before—because who does?" he says. "But we realized they were doing exactly the same things the air purifier was doing, moving a lot of air and water."
This technology has the potential to transform our cities into places that are not only sustainable but also work to clean up the damage we've done to the planet over the last 100 years.
In fact, they realized, the infrastructure for carbon sequestration, the process of capturing and storing atmospheric carbon dioxide, already exists in the more than two million cooling towers at factories and commercial buildings across the United States—which use the movement of air and water to dissipate heat—if only they could be used for that purpose. Santos and Cavero reoriented their company toward producing a simple device that could be attached to existing cooling towers to direct the flow of air across a solid material that absorbs CO2, and then using heat and pressure to extract the CO2 where it can be safely contained. "They are already moving all of this air—we just give them something productive to do," he says.
Santos was exposed at an early age to the hazards of climate change. Growing up with a single mother in the military, he moved repeatedly to stay with relatives across the Southeast. He was frequently exposed to extreme weather events like hurricanes and tornados, which seemed to get worse as he got older. "We would have to hide in bathrooms as storms would ravage our neighborhoods—it was just a way of life," he says.
At MIT, he gravitated toward chemical engineering as a field where he could make a difference in the energy field. In 2017, Santos joined Tesla, where he worked as a project manager for the company's Model 3, learning about manufacturing from the ground up in a fast-moving company. From there, he was hired by Harley-Davidson to be the first program manager of a new electric vehicle division and had to adjust to a very different culture in a long-established company. "I had a chance to take what I had learned and try and be a leader there," he says. "We were building EVs, but also figuring out how to change the culture to make it more dynamic and innovative."
As CEO of Noya, he has taken all those skills into his current role as an entrepreneur, working to design a system for carbon capture that can interface with existing cooling towers, and at the same time using his business skills to develop partnerships with commercial real estate and manufacturing firms in hopes of eventually implementing the technology. Noya has already installed one version of its technology in a working prototype at a Bay Area dairy farm and is now working on a next-generation version designed to be even more efficient. The company has already raised more than $5 million to further its idea, and Santos recently landed on the Forbes 30 Under 30 list for Social Impact, based on the company's promise.
Initially, Noya planned on installing the equipment for free and offering businesses a percentage of profits from selling the CO2 commercially. However, it became clear that companies desperate to reduce their carbon footprint to meet demands of investors and regulators were willing to pay Noya to take the carbon out of the atmosphere for good. Santos estimates that the existing cooling tower infrastructure in the US could remove up to 10.3 billion tons of carbon per year—more by far than the 6.6 billion the country emits.
"This technology," he says, "has the potential to transform our cities into places that are not only sustainable but also work to clean up the damage we've done to the planet over the last 100 years."
Filed Under