"Geeking Out" About Lab Equipment
Filed Under
"Globally, there is a huge disparity in access to scientific resources," says Melissa Wu '05, CEO of Seeding Labs. "About 80 percent of the world's population lives in low- and middle-income countries, but 80 percent of research funding is directed to just 10 countries in the world,"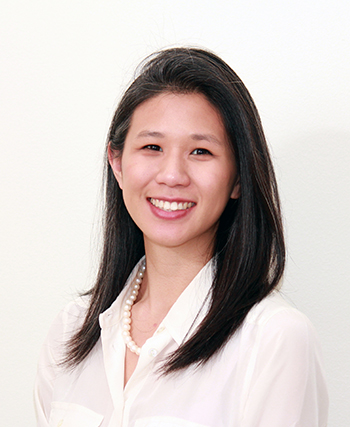 And that disparity, she explains, biases what gets studied, what societal challenges are addressed, and who is a part of the scientific workforce. Seeding Labs is an NGO focused on shifting that balance of resources. It empowers scientists to transform the world by providing the resources needed to fight global diseases, feed a growing population, and protect our planet.
After leaving MIT, where she was active in service to her community and discovered a passion for research, Wu intended to pursue a career as a research professor. While earning a PhD in cell and developmental biology at Harvard and getting involved in a student group that advocated for global research, she began to realize that she craved more immediate impact from her work.
"As students, we convened a panel to talk about the barriers that are unique to researchers in lower- and middle-income countries," she says. "We saw an immediate solution to one of those challenges: access to laboratory equipment, which can be prohibitively expensive. I worked with other students to collect and ship surplus equipment to researchers in developing countries. Within a few months after receiving equipment, we heard back the impacts of our efforts―successful grant apps, staff hired, and graduate students recruited to their labs."
Since 2003, we've supported nearly 100 universities in 36 countries around the world with equipment that would've cost an estimated $40 million to obtain otherwise.
"After a few years of doing this work as students, we realized that we'd found a solution to a challenge that nobody else seemed able to address," Wu explained. She supported a Harvard classmate, Nina Dudnik, in forming Seeding Labs, a nonprofit that could grow and sustain their efforts. Wu joined the Boston-based company as a full-time staff member in 2014 after completing her PhD, holding several positions before becoming CEO in 2019.
Seeding Labs aims to unleash the power of the most talented scientists around the globe to do what they do best: research, innovate, and discover. Through its flagship program, Instrumental Access, the company provides high-quality laboratory equipment at huge discounts to universities and research institutes in developing countries. "Since 2003, we've supported nearly 100 universities in 36 countries around the world with equipment that would've cost an estimated $40 million to obtain otherwise."
Wu says that the stories of success, and the gratitude, from the universities and research institutions are continually inspiring. "One of the researchers told us that it was his dream to start a lab. There is no better reward than to be told that you're fulfilling someone's dream." And in the current pandemic, these established labs are helping to save lives. In southeastern Africa, the Malawi University of Science and Technology has been able to analyze thousands of Covid-19 test kits in its lab because of the specialized equipment received through a 2017 Instrumental Access award.
The impact of the new equipment has a ripple effect beyond the labs and their research projects. Seeding Labs recently supported the top school in Tanzania, the Dar es Salaam University College of Education, with a shipment of lab equipment to help train the next generation of chemistry teachers. The university reported that the student dropout rate fell by 50 percent after receipt of the lab equipment, Wu says.
Her commitment to service doesn't stop at helping to fund the global science community through lab equipment—Wu has also devoted her time to mentoring, with a special interest in helping to foster more diversity and equity in the sciences. "You know the phrase when you 'geek out' about something? It's like you have this overwhelming desire to share something that you're really passionate about because it makes you happy and you want others to experience that too. That's what my love of scientific research is like. Who wouldn't be excited about the opportunity to understand and then literally transform the world we live in? I want to share that with others and hope that I can inspire them to chase their dreams."
Photo (top): Courtesy Afe Babalola University. A postgraduate student works in the lab of the department of biological sciences at Afe Babalola University in Ado-Ekiti, Nigeria, which won an Instrumental Access award from Seeding Labs this year.  
Filed Under