Forging a New Story from an Old Ring
Filed Under
Update (October 1, 2020): Last year, Stephen Fantone '74, in partnership with the Sophomore Class Ring Committee, piloted the Brass Rat Melt Project described below, which raised more than $10,000 for the Brass Rat Financial Assistance Program and helped more than 60 students overcome the financial gap to purchase a class ring.
The effort continues. Please consider donating a Brass Rat—if you have a ring from a loved one or know of someone who does—or contributing to the fund.
---
Stephen Fantone '74 has a hobby that is unique to MIT: He collects Brass Rats, the commemorative ring worn by MIT students and alumni for nearly 90 years.
"The Brass Rat is a symbol of pride and accomplishment," he says. "It's the connection between your own time at the Institute and the next generation of MIT students."
Fantone is the owner and caretaker of some 30 Brass Rats, most of which he purchased in jewelry stores and online. "I was an early adopter of eBay," he says.
But a few have a family connection, including Brass Rats belonging to his late father, Joseph Fantone '48, and his sons, Stephen '05 and Dennis '09, who have lent him theirs for safekeeping. His collection even includes a Brass Rat worn by his mother, Jeannette, who graduated from Boston University but was gifted an MIT ring by Joseph during their courtship in the 1940s.
"There's definitely an emotional connection," he says. "Because I know that these rings hold some really great memories."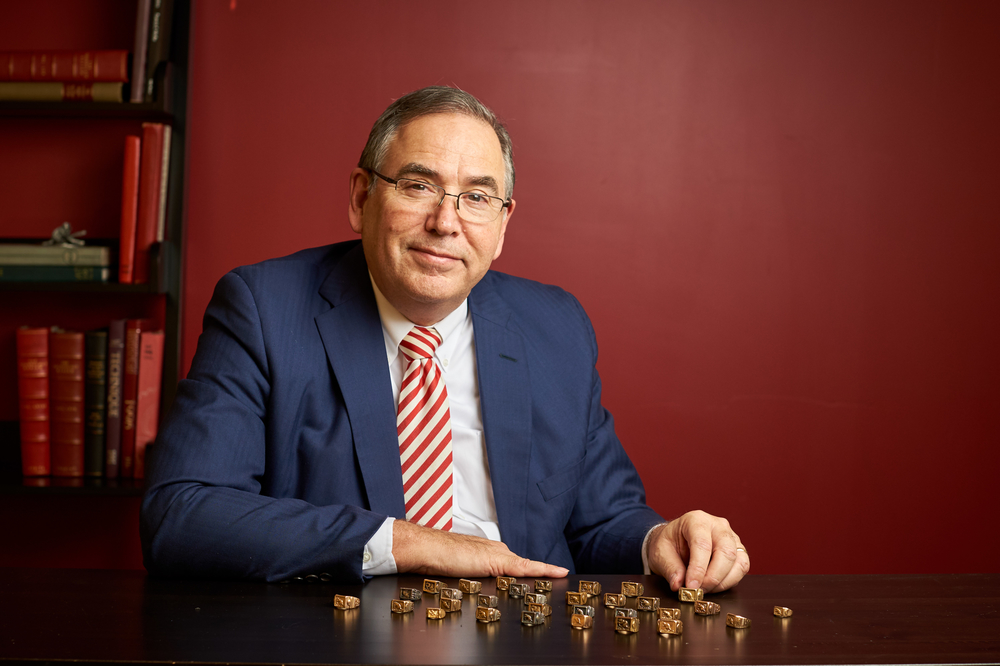 His collection includes rings of various sizes and alloys, including one customized ring with a small diamond set in its bezel and another with the class year listed as 1929—peculiar since the Brass Rat was first made available to the graduating class of 1930.
"Every ring has its own story," he says. "You can guess which were worn every day, and others that may have only been used on special occasions."
But Fantone is no longer looking to add to his collection. In fact, he's donating a selection of gold Brass Rats to help raise funds for the MIT Ring Committee's financial assistance program, which works to help MIT students purchase a Brass Rat regardless of economic standing. And he's hopeful others can do the same.
Fantone's donation is inspired by West Point Military Academy's Memorial Ring Program, which allows graduates, or their descendants, to bequeath West Point class rings for the purpose of incorporating the gold into the class rings of future graduates.
"When I learned about West Point's ring program, I immediately thought of MIT," he says. "I knew a program like this would resonate with older alumni and even their children, who could appreciate the impact that MIT had on their parents."
The Brass Rat is a symbol of pride and accomplishment. It's the connection between your own time at the Institute and the next generation of MIT students.
Fantone is working with the Class of 2022 Brass Rat Committee to bring the tradition to MIT, and is hopeful that alumni or their descendants will donate gold Brass Rats no longer worn or in use. For each ring donation, the gold would be melted and used in new Brass Rats, and its monetary value would be donated to the committee's financial assistance program.
"The Brass Rat is an amazing tradition to be a part of," says Lara Ketonen '22, the Class of 2022 ring committee chair. "MIT is a community of passionate and bright-minded people, but everyone knows you can't make it through by yourself. My hope is that the ring melt program will help create a stronger connection between every MIT student––past, present, and future."
Fantone and the committee hope to collect at least 12 rings for the project, which could translate to more than $4,000 in financial assistance for new ring owners.
"Every student has earned the right to have their own Brass Rat," says Ketonen. "And the ring melt program helps make that happen."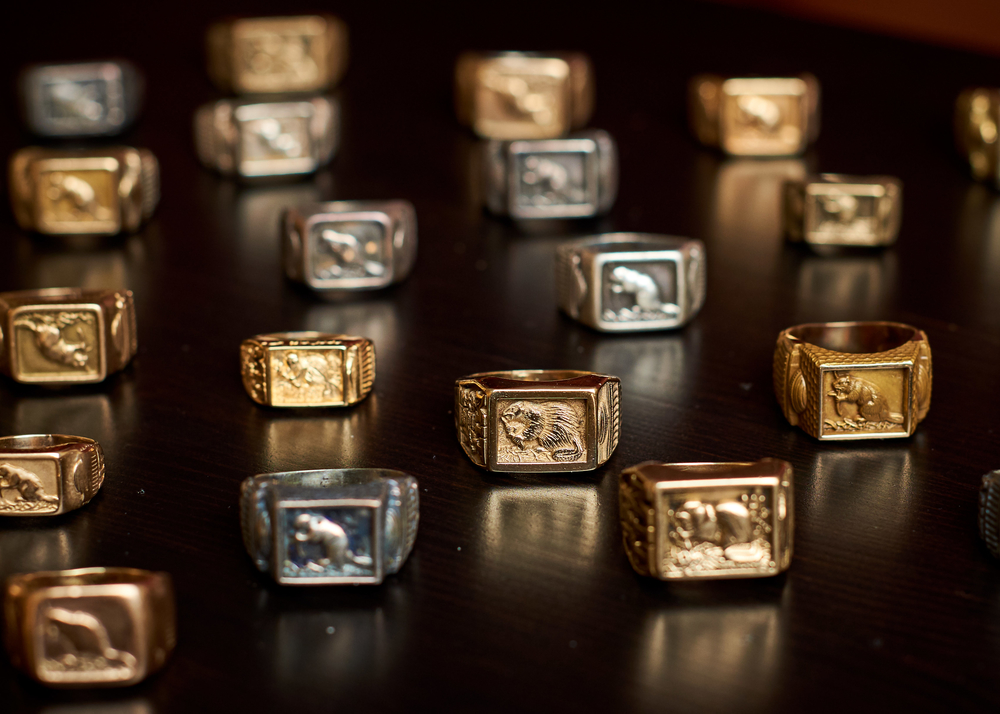 Fantone, the founder and president of Optikos, an optical engineering services firm and  manufacturer of optical imaging equipment, is unsure if there are any other Brass Rat hobbyists, especially those who may be interested in donating a portion of their collection. But he suspects he's not the only one.
"I did lose an eBay bid for a ring from 1930," he says. "So maybe there are more Brass Rat collectors out there!"
---
Photos by Rebecca Rodriguez.
Filed Under