Erdos-Bacon-Sabbath Numbers: MITers at the Center of the Creative Universe
Filed Under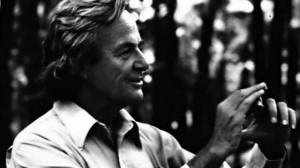 MIT folks love ratings and nerdy stuff, and the website Time Blimp serves up a savory combination of those elements. For example, Time Blimp has developed a ranting for the coolest nerds by identifying people who have been in diverse professional collaborations such acting like a movie, publishing an academic article, and playing some music. The great news is that three MIT alumni have reached this pinnacle.
"In a nutshell, it combines Six Degrees of Kevin Bacon (which you've probably heard of) with Erdos Numbers (which maybe rings a bell, if you're a mathematician) and Sabbath Numbers (same deal, with the band Black Sabbath). If you've been in a movie you probably have a Bacon Number, if you've coauthored a research publication you likely have an Erdos number, and if you've gigged as a professional musician you might have a Sabbath Number. If you have all three, you are …on the highly exclusive list of people with an Erdos-Bacon-Sabbath number."
MITers who have reach this peak:
See the the
Erdős Bacon Sabbath Project
for the complete list.
Filed Under