ClassPass Boosts Access to Exercise Studios
Filed Under
Update: Payal Kadakia recently shared her journey to founding ClassPass on No Limits with Rebecca Jarvis. Of founding ClassPass she told Jarvis, "I fought for a way to keep dance in my life and with ClassPass I believe I'm fighting for everyone else to keep their passion in their life." Listen to Kadakia talk in-depth about balancing career and dance performances, lessons from business consulting, and learning to see herself as an entrepreneur. And read Slice of MIT's original 2015 coverage of Kadakia, below. 
Payal Kadakia '05 grew up dancing. When she came to MIT, her dancing became an ideal retreat from her studies. "I found a lot of solace finding time to dance," Kadakia remembers.
Finding time for her hobby at MIT was challenging, but became even more difficult after graduation. The Course 15 alumna followed what she called a "safe path" and took a job at a consulting firm, but the long hours left no time for dance and made her feel disconnected. "I began to wonder how many people felt like this," she says.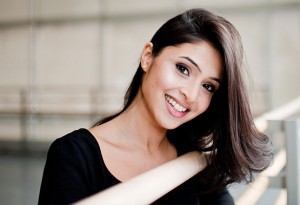 Kadakia left her job in consulting for a job with more regular hours, but soon left that job too. She then gave herself a month to figure out what she wanted to do next. Inspired by her own struggle for balance, Kadakia came up with the idea for her company, ClassPass. Kadakia admits that while she never thought of launching her own business while at MIT, the idea felt right.
ClassPass first launched as a service called Passport that allowed users to try out a new fitness studio at a discounted rate before registering as a full member. But Kadakia saw that people weren't using Passport as intended—users were attempting to try several new studios as opposed to just one.
"We realized people didn't want to be restricted to just one studio," she says and then she decided to change her business plan. "Whenever people want to give you money and you want to turn them away, it's always a good moment to think," she says.
Kadakia refined Passport into ClassPass, a service that allows members pay a flat monthly fee to access classes at any fitness studio in the ClassPass network up to three times per month. This open access lets users take classes at times that work for them, rather than be restricted to one studio's schedule.
As Kadakia suspected, ClassPass is hit a nerve with users who want flexibility in their fitness and hobbies. ClassPass now operates in over two dozen cities. Exercisers aren't the only ones who enjoy the service—fitness studios often operate with fixed costs, so the more people joining in for a class, the better financially.
As ClassPass takes off, Kadakia feels she finally found balance and the right career path. "At MIT, I never thought about starting business," she says, "but I wanted to change the world and get people to live better lives." With ClassPass, she feels she is doing just that.
This post was originally published in May 2015 and updated January 2019
Filed Under