Gabrielle Kruks-Wisner MCP '06, PhD '13, assistant professor of politics and global studies at the University of Virginia, is the author of Claiming the State: Active Citizenship and Social Welfare in Rural India, published in August 2018 by Cambridge University Press. In the book, Kruks-Wisner shares research conducted over the past decade in Rajasthan, India about how those in conditions of poverty make claims on their local and state governments.
Listen to a podcast interview with Kruks-Wisner about the book.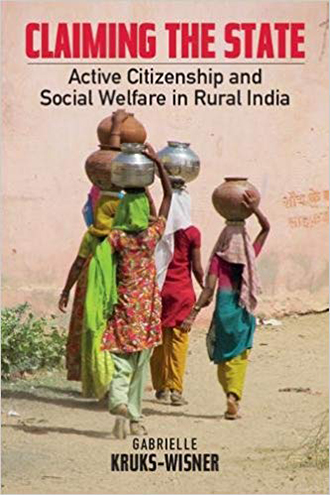 The book emerged from Kruks-Wisner's observation that some individuals and communities in rural India were better at "claiming the state" – i.e. demanding services and recognition – than others. 
"It was puzzling to me why similarly situated people who lived under the same structural and material conditions would have such different approaches to their local governments, and such different strategies when it came to claiming the resources they needed."
In the course of her work, Kruks-Wisner says her thinking evolved about how people of any socio-economic status in any country, including the United States, make claims on the state.
"The questions I raise are universal and applicable questions that reflect the local experience and conditions of the state," says Kruks-Wisner. "Where you can't take for granted that clean water will flow, the need to engage the state – to claim the state – on a day to day basis becomes all the more acute. So the intensity with which citizens are making claims on the state and the breadth of issues about which they're engaging the state reflects very much the underlying conditions of the state itself."
Listen to the complete podcast here then visit the MIT Alumni Association on SoundCloud to hear all episodes of the Slice of MIT Podcast.
Filed Under