Will MIT Alumni Be Selected as TIME's Persons of the Year?
Filed Under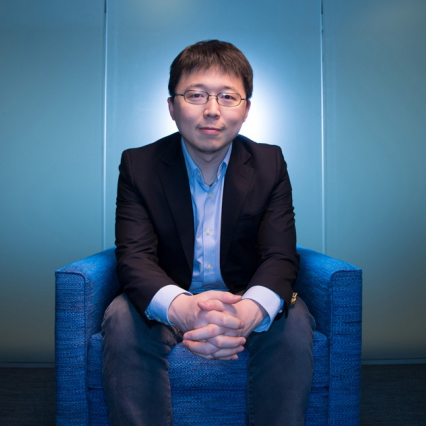 TIME magazine will announce its 2016 Person of the Year on Dec. 7 and at least one MIT alumnus is included in the 30 people and groups nominated for the honor. According to the magazine, the Person of the Year is decided by one question: Which person, group, idea, or object—positively or negatively—has done the most to influence the events of 2016?
Among the nominees are the "CRISPR Scientists," a multi-disciplinary group of researchers that includes MIT faculty and alumni. CRISPR (pronounced "crisper") stands for Clustered Regularly Interspaced Short Palindromic Repeats. The acronym is often used to describe the larger CRISPR-Cas9 system, a genome-editing technology that can allow scientists to modify any target gene in a living cell.
According to MIT Technology Review, the technology could allow researchers to correct mutations in the human genome to treat genetic causes of disease, and modify crops in hopes of making them yield more food and resist drought and disease more effectively.
MIT News has profiled many of the MIT-connected researchers involved with CRISPR in 2016.
TIME
's editors ultimately determine the Person of the Year but the magazine is also
running an online reader's choice poll, which end Sunday, Dec.4
. As of Nov. 29, the scientists had received four percent in the poll, and India Prime Minister Narendra Modi led with 18 percent.
For this year's award, the magazine utilized an algorithm that used internet traffic to determine which days in 2016 each nominee received the most attention. For the CRISPR scientists, those dates were August 18, when researchers announced they had potentially found a way to disable a mutant gene as a form of human therapy, and October 5, when the group surprisingly did not win a Nobel Prize.
If the CRISPR scientists are selected as Persons of the Year, the MIT alumni in the group would join a list of at least six previous alumni, including:
What's your take on this year's nominees? Are there any other MIT alumni who deserve consideration? Let
Slice
 know in the comments below or on
Facebook
or
Twitter
.
Filed Under