When in Doubt, Ask an Engineer
Filed Under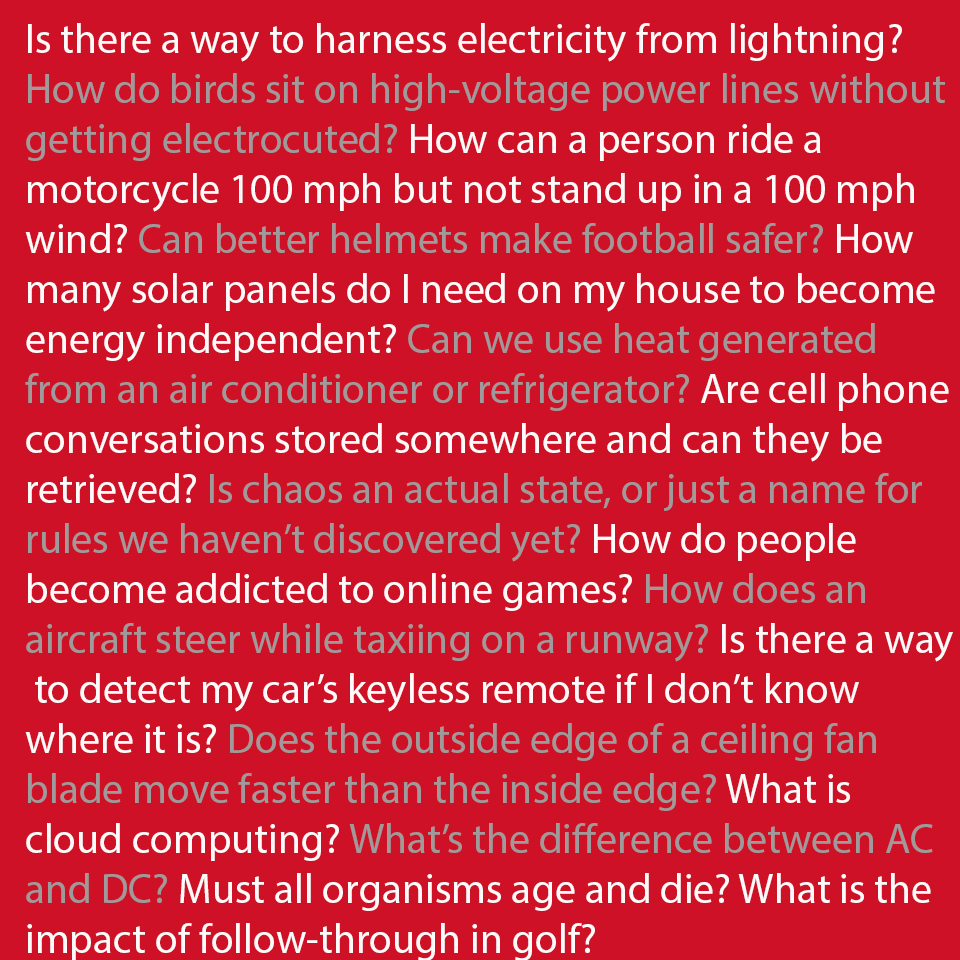 The School of Engineering's Ask an Engineer series features engineering-focused questions submitted by the Institute community and answered by MIT engineering faculty, graduate students, and postdocs.
The series began in 2008 and has been periodically featured on Slice of MIT.  Ask an Engineer has answered more than 130 diverse questions related to the field of engineering, including automobile aviation, follow-through in golf, and reversing global warming.
The series' 10 most popular questions are listed below, courtesy of the School of Engineering. View the most popular questions then visit the Ask an Engineer site for the full list. So if you've wanted to know how the internet works or why mercury liquid sits at room temperature, just ask an engineer.
BONUS—The Ultimate Holiday Argument Starter:
Are Santa's Reindeer Used for Propulsion or Navigation?
According to the School of Engineering, new questions are always welcome. Visit the Ask an Engineer website for more information on the submission process then browse all the questions. Special thank you to the School of Engineering for providing the top 10 list.
Filed Under