What 'Work of the Future' Means to 5 Business Leaders
MIT Sloan's Ideas Made to Matter
Filed Under
Leaders preparing for work of the future often focus on data and technology, which are already fueling artificial intelligence and algorithms that are transforming the workplace. But human workers shouldn't get lost in the shuffle. Savvy managers are arming employees with the skills they need to integrate these new technologies into existing workflows.
At the same time, leaders anticipate that the challenges and opportunities that emerged during the Covid-19 pandemic, like remote work, will continue and become standard, though there is still a lot of work to be done in that area. "We are at the most important pivot point of the past couple years," said Dannielle Appelhans MBA '11, SM '11, chief operating officer at biotech Rubius Therapeutics. "It finally feels like we have a path to move forward into what will be our new normal, or our 'work of the future.'"
Here, we've included an excerpt from MIT Sloan's Ideas Made to Matter where five MIT Sloan alumni in leadership roles at Target, Google, and other companies share what work of the future means to them:
Going All-In On Data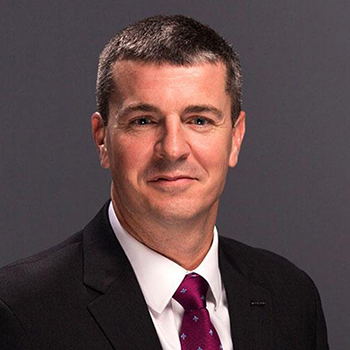 For many companies, data will be part of day-to-day work and overarching strategy, if it isn't already.
"At Target, we use data-driven tools to support quicker, more effective decision making," said Heath Holtz MBA '05, SM '05, a senior vice president of field operations at Target who is responsible for the company's store replenishment and "direct-to-guest" fulfillment network operations.
 "The way of the future is using that information to improve speed and quality of service to meet guest expectations," Holtz said. 
Integrating Artificial Intelligence Into the Workplace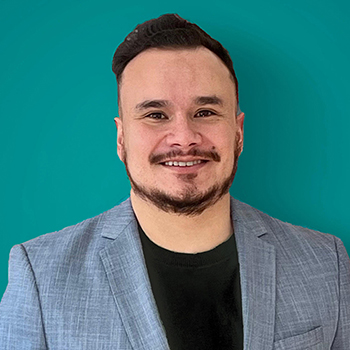 Technology, particularly AI and robotics, is a priority for many leaders, who expect intelligent tools to bring substantial returns. Integrating these technologies into the workplace presents unique opportunities and challenges, which vary by industry.
Guadalupe Hayes-Mota '08, MBA '16, SM '16, founder and CEO of Healr Solutions, says that the human side of technology is often overlooked.
"When speaking of the future of work, we tend to focus on creating systems and technology that will do jobs for us. In a sense, we are preparing ourselves to be replaced by technology," he said. "Unfortunately, we have not paid much attention to what types of work we will do. We need to invest in brainstorming and developing new roles for those displaced by technology."
Managing Remote Teams With Technology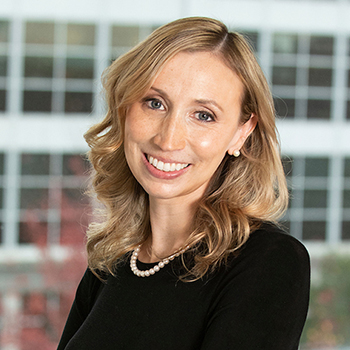 Business leaders said they are preparing for remote work to be a long-term trend affecting everything from communication to worker retention. According to a recent Pew Research Center survey, 60 percent of workers with jobs that can be done from home say that even when the Covid-19 pandemic is over, they'd like to work from home all or most of the time if they have a choice.
"Personally, I am still working on how to leverage IT tools and best practices to create an inclusive environment, particularly for hybrid work," Appelhans said. "As a leader, I think we need to be role models in how to use technology efficiently and show our employees how they can leverage it to their advantage and the advantage of their work."
Focusing on Skills Technology Can't Replace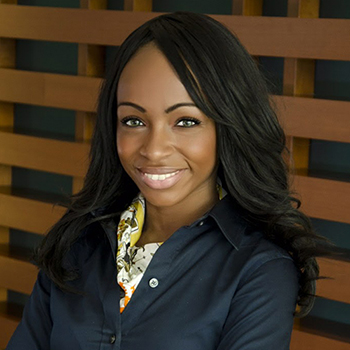 Remote and hybrid work puts a premium on some skills that technology can't replace—such as empathy, collaboration, and communication.
An "acute challenge" in the near term is getting the best from employees as they become more geographically dispersed, said Wendy-Kay Logan MBA '11, SM '11, a director of business strategy at Google.
"How do we equitably collaborate across all locations, given you have some real constraints around time zones," Logan said. "You want to meet people where they are."
Logan said she is also focused on having empathy as people work from different time zones and with different technology infrastructures—making it acceptable for people's cameras to be off, for example, having people in the U.S. start work earlier one week so people in India don't have to stay up late, and vice versa.
Holding on to Talent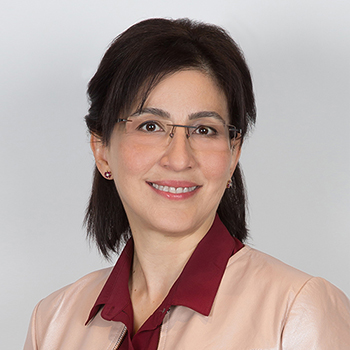 Retaining talent will also be extremely important in a world where individuals can switch companies and remain in the same location.
Above all, Isma Bennatia MBA '18, vice president of R&D strategy and operations at Amgen, a biotech company, said that companies should manage the risks of burnout that remote work brings.
"The lines between home and office are blurred," Bennatia said. "Everyone is available around the clock. It is harder to disconnect. We need to adapt and help staff separate and manage work and home life priorities, ensure breaks during the day, and encourage vacation days."
To read the full article, visit MIT Sloan's Ideas Made to Matter.
Filed Under