Want to Really Connect with MIT Students? Here's How
Filed Under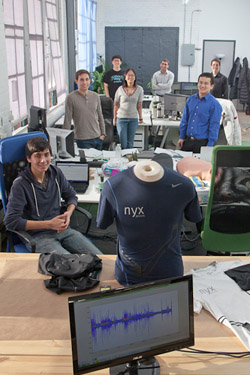 Alumni can have a huge impact on students' lives, inspiring and mentoring them as well as supporting programs and activities. So how can you forge meaningful relationships with today's MIT students both locally and from a distance? Here are several ways.
Mentor a student in the Bernard M. Gordon-MIT Engineering Leadership Program, which provides outstanding undergrads experiential learning, immersion in authentic leadership positions, and intensive self- and peer-evaluations. You can also host an intern from the program at your workplace.
Serve on your fraternity, sorority, or independent living group (FSILG) Alumni Corporation or Alumni Advisory Board. These groups all rely heavily on alumni volunteers. Locate your living group's officers or contact Bob Ferrara '67 for more information.
Filed Under