Traveling the World in Search of Basketball
Filed Under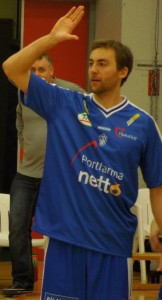 In 2010, the most popular jobs for new MIT graduates were in consulting and finance, and the most popular locations included Boston and New York City. Nowhere to be found on that list: professional basketball player…in Costa Rica…or Iceland.
But that road was traveled by Willard "Billy" Johnson '09, '10, assistant coach for the Engineers Men's Basketball Team, who play WPI tomorrow in a Men's/Women's home doubleheader that begins at 1 p.m. (the women take on Smith). AT MIT, he earned a B.S. in management science with a finance concentration in 2009, and a B.S. in political science with an international studies concentration and minors in economics and theater in 2010. He then spent a year-plus odyssey that included professional stops in Reykjavik and San Ramon. He's chronicled these adventures on his blog, Ballin' on a Budget.
"When I graduated, I wanted to keep playing basketball but wasn't sure if I could play professionally," he said. "But I learned at MIT to never let unknown variables hold you back. If you have a goal, attack it with tenacity."
Johnson was tri-captain of the celebrated 2009 team that–despite dressing only nine players–won the school's first NEWMAC Tournament Championship and first NCAA Division III Tournament victory, and received national media attention from ESPN. Johnson returned as a fifth-year senior in 2010, leading the team to the NEWMAC Conference Championship. He left MIT as the team's all-time win leader, and finished in the top 10 in three-point percentage, free-throw percentage, and blocked shots.
After graduation, Johnson spent a few months in India performing market research and forecasting, and working in a Leprosy/HIV clinic. He briefly assisted MIT basketball coach Larry Anderson before travelling to Costa Rica and helping lead ARBA-San Ramon to the playoff semifinals. While in Costa Rica, Johnson also worked at Beyond Study Abroad, a non-profit that connects NCAA athletes with children in impoverished parts of the world.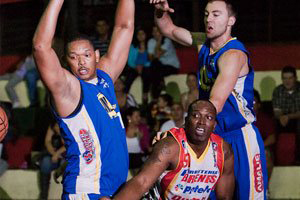 Following the season, he moved to Reykjavik, joining former teammate Jimmy Bartolotta on Íþróttafélag Reykjavíkur (Reykjavik Athletic). He played only six games before sustaining a gruesome finger injury (photos available on his blog). The cut-short season allowed Johnson to rejoin Anderson's staff shortly before this season.
"The people in Costa Rica and Iceland were amazing but I missed MIT basketball," he said. "It was tough being away. You learn so much at MIT that isn't in the classroom, and I realized that when I was gone."
The undefeated Engineers (15-0) are off to their best start in Engineers history and ranked number three nationally in Division III. The women's team is 7-5 and poised for NEWMAC tournament run. Johnson says any fans attending Saturday's doubleheader will not be disappointed.
"There's a saying in MIT Athletics: Life begins at the end of your comfort zone," he said. "When you go to these games, you see the MIT spirit of pushing yourself to the limit, then pushing yourself more, making yourself uncomfortable by working so hard. It's the embodiment of MIT."
For more information on Saturday's doubleheader, visit the MIT Engineers athletics site.
Filed Under