Sign Up Today for the MIT Alumni Golf Classic: Sept. 25, 2018
Filed Under
Registration is open for the MIT Alumni Golf Classic, which takes place Tuesday, September 25, at Pound Ridge Golf Club in Pound Ridge, NY. Free coach bus transportation from MIT campus will be available for Boston-area golfers.
MIT has a long connection with the sport of golf, on and off the course. The Institute's varsity golf program existed from 1902–2009 and won at least eight recorded team or tournament championships and included at least 13 individual champions and medalists. And today MIT's Club Golf Team is a competitive group that is part of the National Collegiate Club Golf Association.
Off the course, MIT Technology Review has attempted to characterize the perfect golf swing, Professor Anette "Peko" Hosoi has chronicled the impact of follow-through, and Professor Pedro Reis has studied how golf ball dimples might improve vehicle efficiency.
And the entire MIT community is invited to celebrate the pastime by taking part in this year's MIT Alumni Golf Classic, set for Tuesday, September 25, at Pound Ridge Golf Course. The 170-acre course, built by Ken Wang '71, is located less than an hour outside New York City.
"I'm hoping this event will be a great opportunity for MIT alumni to get to know people they might have never met before," Wang says. "Being an MIT alum means more than just being a scientist or engineer—it's about connecting with the MIT community and having fun."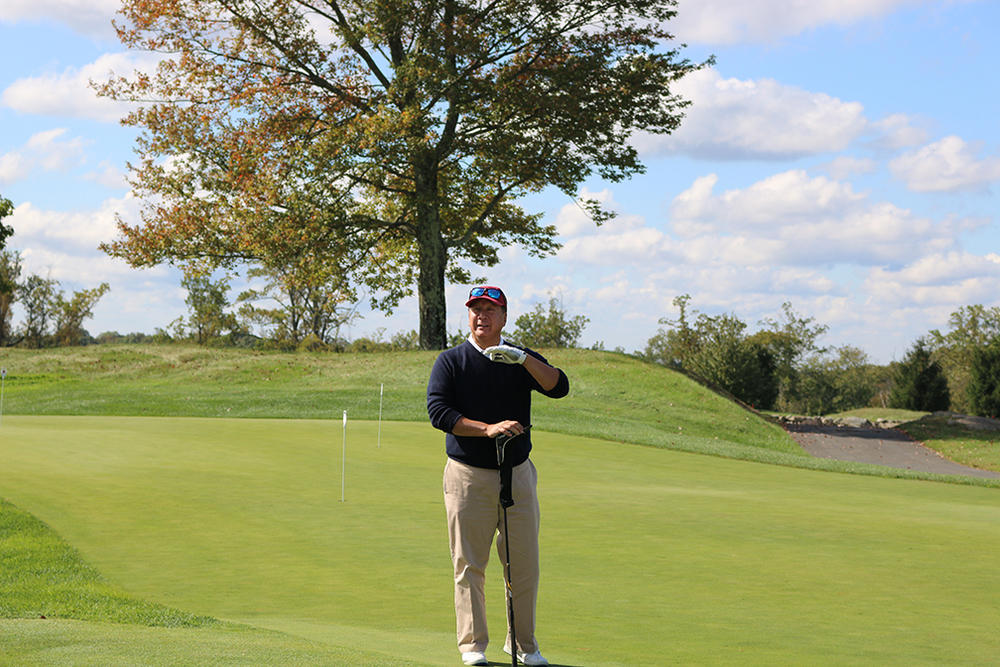 Wang purchased Pound Ridge with his father as a lightly played nine hole course in 1980, and completely rebuilt it as an 18-hole course in 2008. It's known today as one of America's premier public golf courses.
"We bought the course with no grander strategy than to have a place to golf near our family country home," he says. "But today it's very rare to find modern courses built near urban cities."
The 18-hole transformation was the work of legendary course architect Pete Dye, who is known for course designs that blend traditional golfing features with unique, thought-provoking twists.
"Pete thinks like a mathematician or engineer," Wang says. "And he is a kindred spirit to the MIT community. His aw-shucks image notwithstanding, every angle has been figured out—to the nearest decimal. That precision has always appealed to the MIT side of me."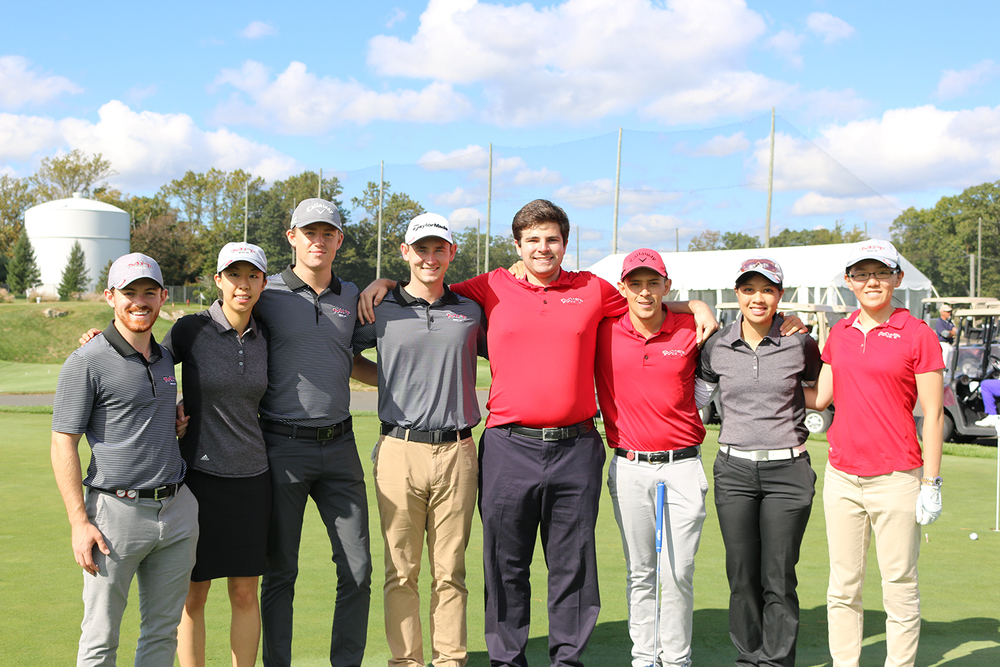 Register today for for the MIT Alumni Golf Classic. Visit the registration page to sign up and learn more about the event, the course, and free coach bus transportation for Boston-area golfers.
Learn more about the MIT-golf connection:
Filed Under