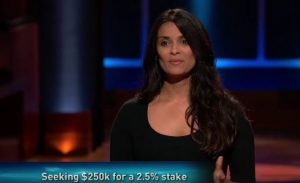 Gauri Nanda SM '05 describes herself as serial entrepreneur—a title deftly earned for the Media Lab alumna who launched her first company while still a grad student at MIT. As part of an assignment for an industrial design course, Nanda designed Clocky, a runaway alarm clock on wheels that requires snoozers to chase the device in order to turn off the alarm.
Though Clocky was a runaway success, Nanda says she also had ideas for a different kind of product. "I wanted to do something a little more meaningful," she says. Gauri saw a meaningful opportunity within her own family. "I realized there was no good way to connect with my young nieces and nephews," Nanda explains, noting that the kids were too young for a cell phone, but could benefit from a way to privately connect with adults who weren't physically close. To meet that need, Nanda and best friend Audry Hill launched Toymail and its first product the Talkie—a plush toy that is also a Wi-Fi-enabled audio device that allows kids, parents, and approved contacts to send messages back and forth without a cell phone. Filling the void for a connected device for a young audience, Toymail already had the support of Verizon and Amazon before Nanda went in search of more investors in a very public way—on ABC's Shark Tank.
Nanda was first approached by the show shortly after launching Toymail, but wanted to take her time in prepping for the sharks and refining her business. Three years later, Nanda was ready. "We bootstrapped Toymail originally. I wasn't comfortable going on the show not knowing anything about raising money, so once we knew what we were doing we were ready to go," she says. The sharks were quickly impressed by Nanda's past success with the Clocky and the niche market need that Toymail could fill. Nanda soon had three offers from the sharks. She walked away with a $600,000 investment from sharks Lori Grenier and Chris Sacca for 5% of the company. Nanda says the investment and guidance from the Grenier and Sacca is already paying off. "They've been amazing. We work with them and their teams quite frequently and will sometimes just jump on the phone to talk with them," she says.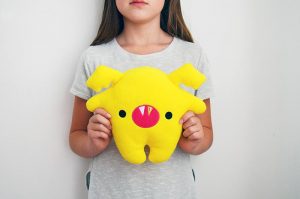 Nanda is proud of her success on Shark Tank, but says she is most proud of how the Talkie is helping to connect people. "It's been really validating to see that it's been a great solution for people. Parents at work can communicate with their kids throughout the day, military families can more easily stay in touch. There hasn't been a product that makes sense for children before this," she says.
Just as Toymail helps kids communicate, Nanda has advice to help entrepreneurs communicate on Shark Tank. "Make sure you got the product right and remember to prep for being on camera," she says. "You're not just giving a pitch to an investor, you're doing it on camera in a situation that is sort of surreal."
Filed Under