[layerslider id="32"]
Legions of MIT community members, including more than 500 MIT alumni, celebrated Moving Day at MIT, the 100th anniversary of the Institute's move from Boston to Cambridge, on May 7. Moving Day featured a day and evening of events that celebrated MIT's century in Cambridge, including a ceremonial parade across the Mass. Ave. Bridge, led by grand marshall Ollie Smoot '62; an evening barbecue for MIT alumni; the festive Mind and Hand: A Pageant; and late-night dance parties at four locations across campus.
Moving spectacle: MIT marks 100 years in Cambridge with "Crossing the Charles" parade and evening celebration, MIT News
"They arrived via water and over land, by raft and hydrofoil, on foot and in experimental vehicles. Some paddled. Some danced. Some walked alongside robots. In all, hundreds of members of the MIT community on Saturday celebrated the 100th anniversary of the Institute's move from Boston into Cambridge, Massachusetts with a unique procession across the Charles River, fueled by humor and creativity."
View the slideshow above, featuring photos taken by MIT Alumni Association staff, then learn how you can relive Moving Day at MIT.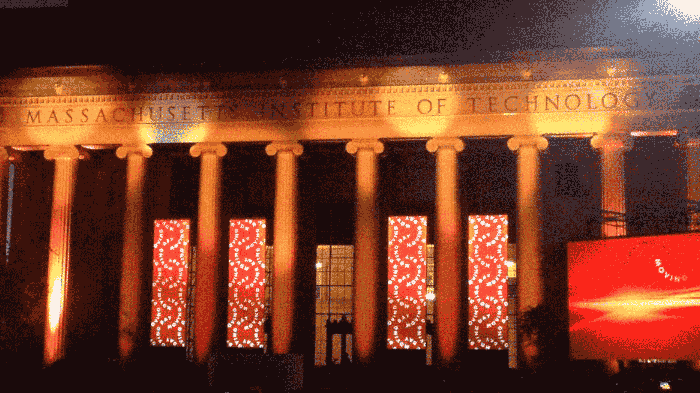 The words "Massachusetts Institute of Technology" on the Great Dome was anagrammed to spell, among others, "Changeless Institute of Outcast Mythos," "Massachusetts Touchstone of Gentility," and "Institute of Tactless Naughty Smooches."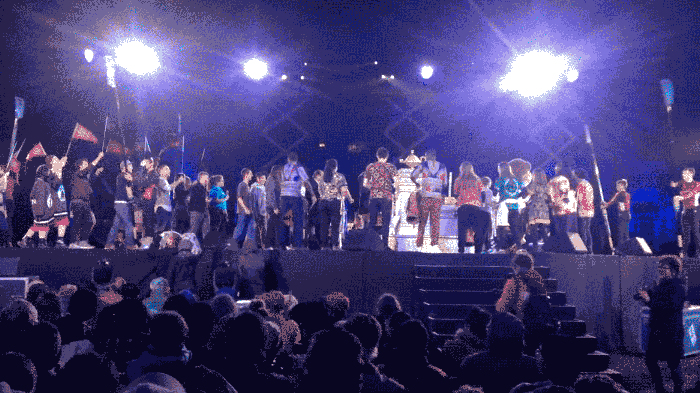 Tim the Beaver leads the procession into the Mind and Heart pageant.
Photo credits: N. Morell; A. Scott; J. Cole; K. Repantis; N. Duvergne Smith; J. Barr; A. Dolan Wilson; R. Ferrara; C. Tempesta; E. Kathan; J. London; L. Wojtkun; K. Hunter; T. Johnson; C. Shi; N. Crosby; A. Ashe.
Filed Under