'Play to Extinction': Research Reveals Gaming Industry Strategies
Filed Under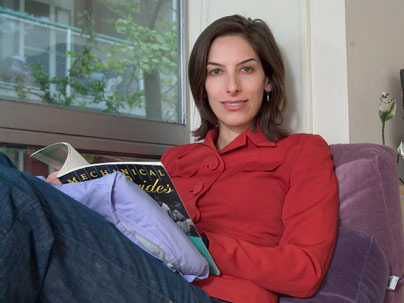 The gambling industry wants patrons to "play to extinction," says an MIT researcher whose decade-long research describes how the industry is using technology to create machines and environments that entrance players to follow loss with more loss.
Assistant professor Natasha Schull underscores how addictive today's sophisticated gambling machines have become. Her conclusions describe how closely guarded, proprietary mathematical algorithms and immersive, interactive technology are used to keep people gambling.
"I see Las Vegas as a kind of laboratory where experiments are going on between people and machines," says Schull, a cultural anthropologist whose book on gambling, Machine Zone: Technology Design and Gambling Addiction in Las Vegas, is due out in 2010.
Schull contends that gamblers enter a trance where they lose a sense of time, space, and physical embodiment and are consumed by the spinning numbers, symbols, or electronic card hands before their eyes. Using magnetic-stripe player cards instead of coins, touch screens, ergonomically designed seats all increase "time on device," as game manufacturers call it, she says.
Filed Under