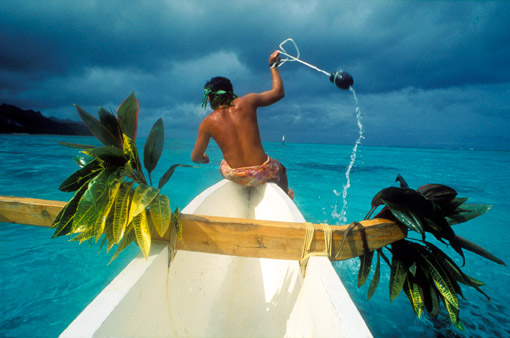 Pêches aux cailloux, fishing with rocks, in Moorea, an island in French Polynesia. Men in boats in a circle smash rocks into the water chasing the fish toward nets near the shore (© Owen Franken).
Curious about Owen Franken? View more of his work via the
Franken Photo of the Week
category,
learn more in this profile
, read a What Matters opinion column he wrote called "
Life in Brownian Motion
," or
visit his website
.
Filed Under