Pediatric Radiologist Looks to AI to Learn More from Scans
Filed Under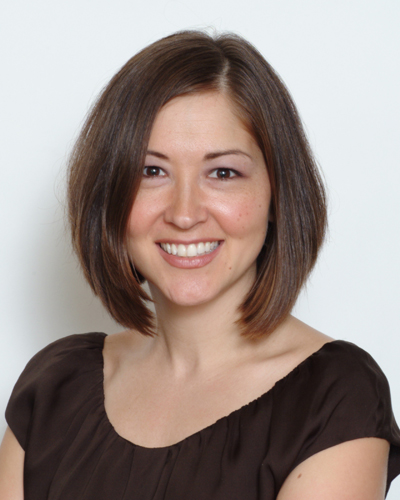 There's a moment during a routine pregnancy ultrasound when everything can change. When the sonographer pauses—and frowns in concentration. Inside the fetus's brain, did she see an abnormality? Were the cavities, called ventricles, larger than normal? In such moments, the skills of doctors like Sarah Sarvis Milla '96 are needed. Milla is a pediatric radiologist who specializes in neuroradiology, using imaging to help diagnose and direct treatment for young patients with health problems, particularly those related to the brain and spinal cord.
Milla most often uses magnetic resonance imaging (MRI) to clarify what's happening inside her patients, including those still in utero. She says the power of MRI can amaze even seasoned professionals. "Sometimes, consulting doctors will just walk by and say, 'Oh my goodness, you can really see the fetus!'" she says. The scans are breathtakingly detailed; you can make out bone, tissue, brain, and eyes.
An MRI of the fetus helps not only the doctor but also the family to understand what's happening. Families may not realize how severe an abnormality is just from the ultrasound, Milla says. "So we really try to show them the more detailed MRI images, talk to them about what they're seeing, and answer their questions." 
These conversations are a privilege—and, sometimes, a sorrow, says Milla, who has two sons of her own, ages 9 and 11. "I have definitely cried with families when there's been bad news." Milla's position has taught her gratitude for "the amazing things that happen for us to develop normally. I've basically seen every way that development can go wrong."
AT MIT, Milla majored in biology, but she was also drawn to art and worked closely with two professors, Ritsuko Taho and Dennis Adams, then on the faculty of the MIT Program in Art, Culture, and Technology. Her interests in science and art fused when, as a medical student at Duke University, she was assigned to a group advised by a radiology professor. Holding up radiographs, CT scans, and MRIs of patients' chests, he started describing what he saw and could infer about their medical conditions.
It's like the game where there are two pictures, and you have to find five things different in one of the pictures. We have to know what normal looks like, and then our eyes are trained to look for things out of the norm.
"From a contemporary artist's standpoint, it kind of blew my mind," says Milla. "You could put someone through a tube [for a CT scan] in one minute, take pictures, and be able to look at all their organs, and essentially be able to tell what was wrong with them—without surgery. For me, that was incredible. It was such a visual field. Radiology was like a slam dunk for me."
Today, Milla is a clinician, teacher, and researcher at Emory University in Atlanta, Georgia. She teaches pediatric radiology and neuroradiology not just to medical students but to people anywhere along the medical career path: interns, fellows, and other physicians. "All physicians are lifelong learners," she says.
Milla has travelled to Africa and South America to share her knowledge. In November, she visited Peru through a visiting professorship from the American Society of Neuroradiology to deliver lectures on her field—including research she and her colleagues published in 2013 on applying a new MRI protocol in children, who can have trouble staying still during a scan, that renders much clearer pictures than the conventional MRI protocol.
One of the persistent challenges of radiology, Milla explains, is that findings on imaging studies can be so subtle—a radiologist might have more of a feeling about an image than something she can pinpoint. "It's like the game where there are two pictures, and you have to find five things different in one of the pictures," says Milla. "We have to know what normal looks like, and then our eyes are trained to look for things out of the norm. When we find them, the brain has to use knowledge, deduction, and experience to figure out what the abnormality is."
Now, Milla has teamed up with Matthew Gombolay SM '13, PhD '17, an assistant professor of interactive computing at Georgia Tech, to investigate what images are most helpful for training students—and machines—to identify these subtleties. In one project, they're harnessing machine learning to find abnormalities responsible for epilepsy. Epilepsy is a common reason why MRIs are done in children, says Milla. About half a million children in the US have the condition. But it's estimated that about 70 percent of those patients don't show a discernible cause for their epilepsy on MRI scans.
"I've been wanting to do this project for years," she says. Being able to spot what's abnormal can enable surgery to cure the epilepsy or improve the patient's condition.
Milla's outlook on radiology's future, bolstered by machine learning, is bright. "As a scientist, I'm always excited for new technologies that may help patients, and that is how I view the field of artificial intelligence," she says. While she doesn't believe algorithms will perform perfectly on their own, "AI will help doctors do their jobs more accurately and efficiently. And that'll allow us to give results to families, in person, quicker, and with more certainty."
---
Photo (top): an MRI image of normal fetal development. Courtesy of Sarah Sarvis Milla '96.
Sarah Sarvis Milla '96 is one of the many alumni who volunteer as educational counselors (or ECs). As advocates and ambassadors for MIT, ECs are entrusted with recruiting, interviewing, and responding to the concerns of admissions candidates around the world. Find out how to become an EC.
Filed Under