NOW You Can Start Your Holiday Shopping
Filed Under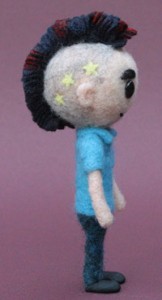 It's time once again for our annual roundup of holiday gift ideas created by members of the MIT community.Check out the 2011, 2010, and 2009 lists for more inspiration.
For those of you who live in Cambridge, the MIT Museum store is offering 20% off everything this Friday, Dec. 7, 1:00-6:00 p.m. In-store only.
Entertainment & Learning
Bobak Ferdowsi needle-felted soft sculpture
This nearly five-inch wool and acrylic figure honors Bobak Ferdowsi SM '03 a.k.a. the NASA "Mohawk guy" who helped land the Curiosity rover on Mars.
Warning!
There was only one left at press time
, so don't blame me if this is sold out. It was made by
Lety R-Z
, who runs the Etsy storefront CreturFetur. Needle felting, says her site, "consists of poking wool repeatedly with a barbed needle, making the fibers lock together."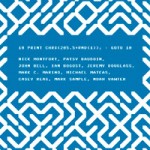 10 PRINT CHR$(205.5+RND(1)); : GOTO 10 (MIT Press 2012) This book takes a single line of code--the extremely concise BASIC program for the Commodore 64 inscribed in the title--and uses it as a lens through which to consider the phenomenon of creative computing and the way computer programs exist in culture. It was cowritten by 10 authors, including Associate Professor Nick Montfort SM '98; Patsy Baudoin, the MIT Libraries' liaison to the MIT Media Lab; Casey Reas SM '01; and Noah Vawter SM '06, PhD '11.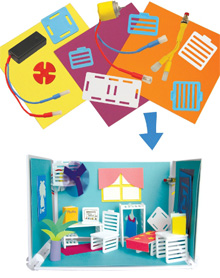 Roominate Dubbed "the wired building toy for girls," Roominate was cocreated by mechanical engineering alumna Alice Brooks '10 as a way to get young girls excited about STEM subjects. Kits contain modular, laser-cut wooden parts for walls and furniture as well as circuit components to wire and decorate the room. It's recommended for ages 6–10, and girls can share their creations online.
Makey Makey Turn ordinary objects, even yourself, into touchpads and keyboard keys using the invention kit Makey Makey. No programming or software required. It's the brainchild of Jay Silver SM '08 and Eric Rosenbaum SM '09, both PhD students in the Media Lab. Read a previous Slice post about it and view a video of Makey Makey in action.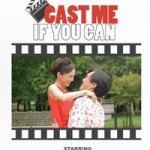 Cast Me if You Can (DVD) Atsushi Ogata SM '88 cowrote and directed this independent film, a romantic comedy set in Tokyo. In Japanese with English subtitles, it was theatrically released in 16 cities in Japan and traveled through the international festival circuit before being released in the US earlier this year. CNN.com calls it "a comedy of oddballs," which includes "a pantie thief, a poker-faced jailer, and a dwarf-like agent" involved in wacky situations. Watch the trailer.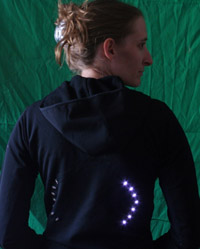 Fashion & Beauty
LilyPad Arduino wearable electronics
For the do-it-yourselfers, there's LilyPad Arduino, a set of sewable electronic components with which you can create soft, interactive fashion, like fortune-telling tees or turn-signal-equipped cycling wear. Creator
Leah Buechley,
associate professor of media arts and sciences and director of the Media Lab's
High-Low Tech Group
, offers a
LilyPad starter kit
in addition to other components via the
LilyPad category
on SparkFun.
Tutorials
explain how to build various products.
Living Proof hair-car products Developed by Institute Professor Robert Langer ScD '74 and wholeheartedly endorsed by Jennifer Aniston (who recently became a co-owner of the company), Living Proof invents and patents "new molecules that completely change how hair behaves." This one I can personally vouch for. At least it works on my hair. Read all about the science and Aniston's new role.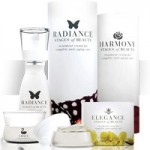 Stages of Beauty skincare Jasmina Aganovic '09, who earned her degree in chemical engineering and previously worked at Living Proof, began Stages of Beauty to address the changing skincare needs of women as they age. Her lines of anti-aging cleansers, scrubs, creams, toners, and serums are made specifically for women in their 20s, 30s, 40s, and 50+. Read a Q&A with Aganovic.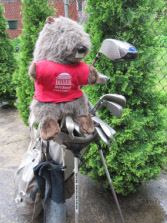 SloanGear Owned and operated entirely by students, SloanGear is an established tradition in the management school. At the end of each academic year, SloanGear gets bought by a team of first years who take over the company the following year. The company was originally called the Sloan Sweatshirt Company before the Class of 2002 rebranded it as SloanGear. Find men's and women's apparel, a cute onesie for babies, and other gifts (who doesn't need a beaver golf-club head cover wearing an MIT Sloan T-shirt?). MIT students, alumni, faculty, and administrators can even get Tumi luggage at 25% off.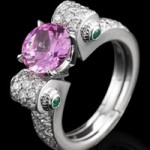 JYOTI New York jewelry If luxury, custom-designed jewelry is your thing, check out designs by Sloanie Jyoti Singhvi MBA '07. Singhvi, who has previously worked for Cartier, crafts pieces that tell stories about the owners. Read about her in Bloomberg Businessweek.
Electronic Gifts
Delightfully
Want to hand-wrap an online gift card, subscription, or e-book? Consider sending it via Delightfully, cofounded by two MITers. The service allows you to pair an electronic gift with a meaningful experience, like "wrapping" it with a collage of personal photos or requiring a recipient to travel along a virtual map toward a prize at the end.
Learn all about it in this Slice post
.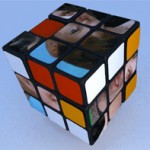 MakeSweet animations When it's the thought that counts, consider creating a special animation using MakeSweet, developed by roboticist Paul Fitzpatrick PhD '03. Your special message could appear on any number of billboards or in an opening locket. Or, a Rubik's Cube could solve itself into photos you place onto it.
Filed Under