A Navy Vet Who Found Her Calling in Hollywood
Filed Under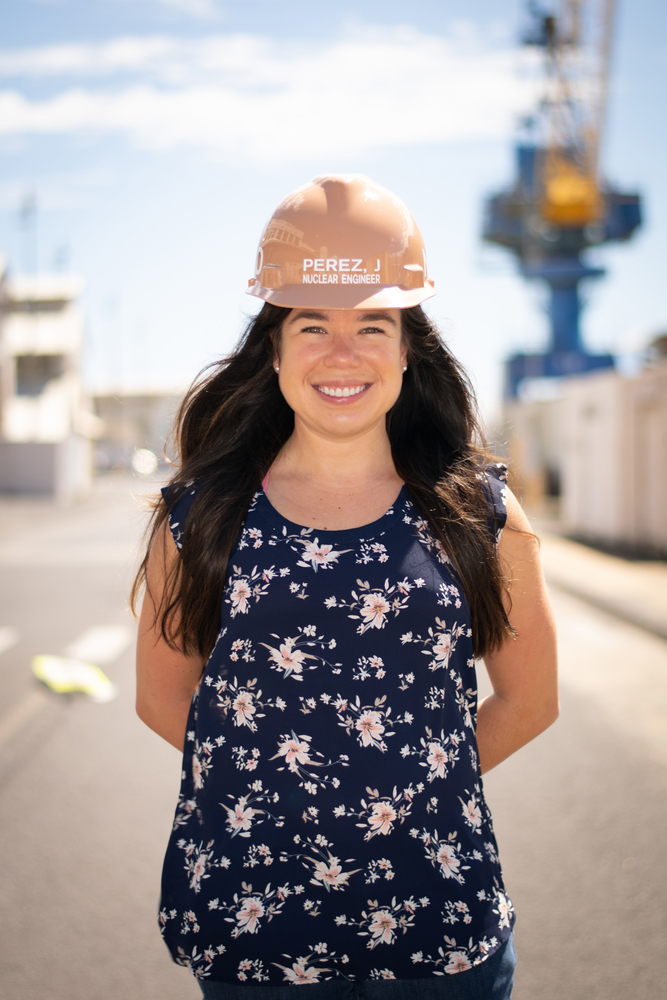 Teaching nuclear engineering isn't your typical day job for an aspiring filmmaker. But Jackie Perez '08 brings her experience studying alternative energies and serving in the US Navy to bear on a growing array of creative projects with a scientific bent. Her greatest success so far blends her devotion to science with a longtime love of horror and science fiction. This month, the Hola Mexico Film Festival (September 11–20) is virtually screening Perez's short film Beachworld, based on a Stephen King story about a spacecraft's crash landing on a desertlike planet. Perez, a Mexican-American from San Antonio, is an alumna of the festival's Tomorrow's Filmmakers Today program, which aims to foster and connect a global community of Latinx filmmakers. (She will participate in a festival Q&A on Wednesday, September 16, at 8 p.m. PT.)
Perez wrote and directed Beachworld as part of King's Dollar Babies program, through which he offers rights to his short stories for $1 as a way for directors to gain experience and create a calling card. Due to the pandemic, King has also granted special permission for the 14-minute film to stream in full on YouTube.
"I always try to give myself a bigger challenge with each film I do," Perez says. By far her most ambitious and technically complicated shoot to date, Beachworld marks a culmination of the five years Perez spent in L.A. developing professional relationships and screenwriting skills. But her path toward making films, and honing the qualities it takes to lead a team and execute an ambitious vision, started in Cambridge. "MIT is great at teaching people not only the engineering and science behind how to do something, but the drive to be proactive in bringing it to life," she says. "That persistence is something that's very much needed in order to be successful in Hollywood."
MIT is great at teaching people not only the engineering and science behind how to do something, but the drive to be proactive in bringing it to life. That persistence is something that's very much needed in order to be successful in Hollywood.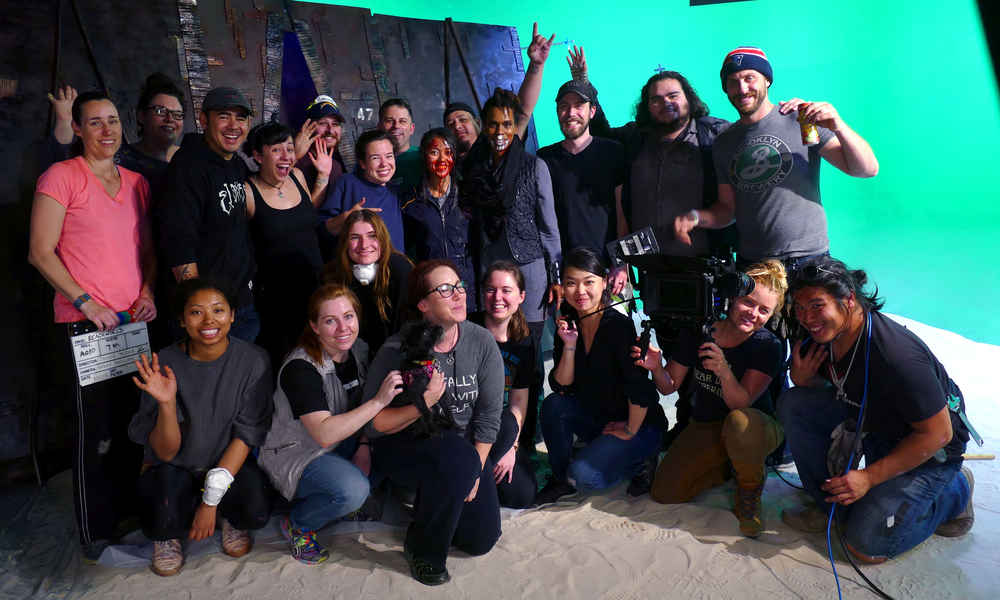 Perez grew up a self-professed military brat—her father was a naval officer and her mother an environmental engineer. She took after them both at MIT, studying Course 1 (Civil and Environmental Engineering) on a navy ROTC scholarship. Perez developed an interest in alternative energy, and has especially fond memories of a MISTI (MIT International Science and Technology Initiatives) summer program in Italy, where she coded wind turbine generator data. She put her hands-on skills directly to use in her navy tours after graduation, deploying on a guided missile cruiser and overseeing the safe operation of the reactors onboard a nuclear-powered aircraft carrier.
But by then Perez already had moviemaking on the brain. She had been inspired during a Q&A with director Eli Roth, best known for Hostel and other horror films (a favorite genre for Perez). Perez had always loved movies, and when Roth explained that film school wasn't a prerequisite for the director's chair or a substitute for the hard work of hands-on filmmaking, she started filming shorts around campus with her college friends on shoestring budgets.
When she was commissioned as a naval officer upon graduation, amid the economic turmoil of 2008, Perez says she felt fortunate to have a stable career that would yield lifelong skills. But after five years of active duty naval service, Perez followed the call of show business to L.A. She worked a series of internships before landing an assistant job at Creative Artists Agency, which represents top talent in the industry. Perez also stayed on in the US Navy Reserve, where she served as a city outreach officer, hosting underwater robotics competitions and spreading the word about STEM in the navy. Moonlighting as a student, she studied television and screenwriting through the Writers Guild Foundation's Veterans Writing Program and went on to earn her MFA from Stephens College.
Perez's storytelling interests have evolved from horror to include sci-fi and STEM-centric historical dramas, with a particular focus on women. "That's how I bridge the gap," she says, between her experience in nuclear engineering and her ambitions as an artist. This unique point of view is evidenced in several projects Perez is developing, including a screenplay called Amazing Grace, about the pioneering computer scientist Admiral Grace Hopper, a fellow navy vet and personal hero to Perez. "There's a long way to go in sharing stories about women in STEM, who have many times been lost to history," she says. Perez is also at work on a new biography of astronaut Sally Ride for the book publisher ABC-CLIO.
Another screenplay Perez has written and is looking to have financed and produced is called Laika, after the Soviet street dog who in 1957 became the first animal to orbit Earth. "I think knowing our history makes the present even more interesting, because we know how much we had to do in order to get to where we are now," she says. "Many times it was just one creative mind really driving their idea until people had to listen." It's a lesson that applies as much to finding success in filmmaking as to achieving scientific breakthroughs.
In her day job as a civilian instructor at the Pearl Harbor Navy Shipyard, Perez teaches young engineers how to repair and maintain nuclear fast-attack submarines. On her own time, while working toward her projects' next steps, Perez also serves as director of development for the Hawaii Filmmakers Collective, a nonprofit organization for local creators that works to bring their projects to life. The group has gone virtual, hosting educational roundtables and workshops while discussing how to potentially resume production safely during the pandemic.
"What MIT really instilled was the idea that one person can make a difference," she says. "Your voice and your ideas matter."
---
Poster art for Beachworld (top) courtesy of Jackie Perez.
Perez is one of the many alumni who volunteer as career advisors for fellow graduates and current students of MIT. View her career advisor profile and learn more about seeking and giving career advice through the MIT Alumni Advisors' Hub.
Filed Under