More than Two Dozen from MIT Named to Forbes 30 Under 30
Filed Under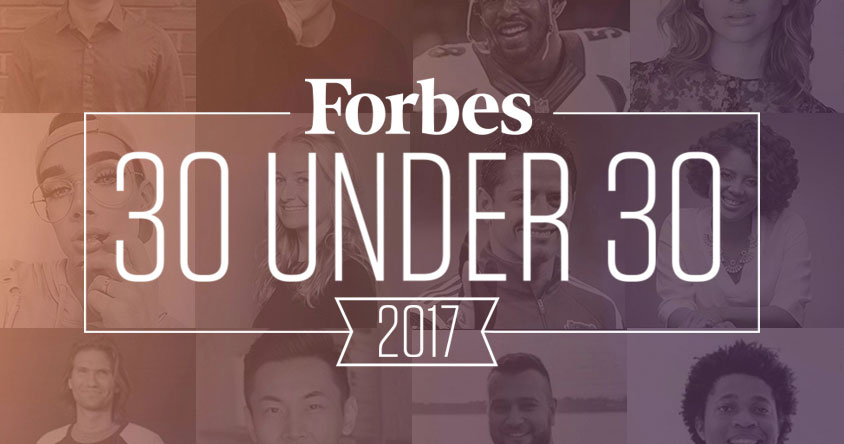 Forbes' sixth annual 30 Under 30 list calls itself "the most definitive gathering of today's leading young change-makers and innovators" who are less than 30 years old. Similar to past years, the MIT community is well-represented throughout. At least 30 MITers are spread among the 600 names and 20 diverse categories in this year's list. (According to Forbes, the 600 honorees were narrowed from an applicant list of more than 15,000.)
Check out the MIT alumni, faculty, and students named to the 2017 Forbes' 30 Under 30 below. (All images courtesy of Forbes unless otherwise noted.) And for a historical perspective, learn which MITers were named to the 30 Under 30 lists in 2016 and 2015.

Noam Angrist '13 (social entrepreneur) Cofounder, Young 1ove
"Based in Botswana, where 22 percent of the population has HIV, Young 1ove has developed a curriculum that has reached over 35,000 students in more than 360 schools."

Ricky Ashenfelter MBA '15 (social entrepreneur) Cofounder, Spoiler Alert
"Spoiler Alert's mission is to ensure that no food surplus goes to waste...making it easy to sustainably deal with excess food."

Alessandro Babini SM '15 (sports) Cofounder, Humon
"Alessandro's company is building a wearable device that measures oxygen levels in muscles to determine how hard athletes should push themselves."

Adam Behrens PD (healthcare) Postdoc, MIT
"Working in the lab of serial biotech entrepreneur Robert Langer, Behrens is taking on germs in the developing world."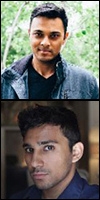 Archit Bhise '13 Vinayak Ramesh '12 (Healthcare) Cofounders, Wellframe
"Wellframe sells insurance companies a mobile app that helps patients manage complex sets of conditions (think of the problem of having both diabetes and cancer).
The insurance company also gets a dashboard that helps them stay in close touch with patients."
 

Raja Bobbili '08 (finance) Analyst, Abrams Capital
"Bobbili works with four other investment staff to manage one of Wall Street's most concentrated and successful portfolios."
 

Christina Bognet '10 (consumer tech) CEO, Platejoy
"Bognet leads PlateJoy, a nutrition startup that curates specialized recipes for users based on diet and weight-loss needs."
 

Brad Cordova SM '13 (enterprise technology) Cofounder, TrueMotion
"(TrueMotion) set out to make driving safer through data and analytics, and help insurance companies identify risky and cautious drivers."

Mackey Craven '10, SM '10 (venture capital) Partner, OpenView Partners
"Craven sits on the board at Scalr and is a board observer at Datadog, UserTesting, Socrata, SwiftStack and Skytap."

Prarthna Desai '11 (healthcare) Operations, Zipline
"(Desai) is leading efforts to integrate the medicine-delivery-by-drone service with the healthcare system in Rwanda."
 

Melissa Gymrek '11, PhD '16 (science) Assistant Professor, University of California, San Diego
"Gymrek studies genetic variation in humans, particularly at what's known as short tandem repeats."

Jiang He PD (healthcare) Postdoc, MIT; Member, Koch Institute
"(He) used a new technology called single-virus tracking, super-resolution imaging to understand more about how influenza infects cells."

Sean Hunt SM '13, PhD '16 (manufacturing and industry) Cofounder, Solugen, Inc.
"Solugen has developed a scaled, sustainable process to create hydrogen peroxide from plants."

Christina Karapataki SM '12 (energy) Principal, Schlumberger
"Karapataki makes venture capital investments on behalf of Schlumberger, the world's biggest oilfield services company."
 

James Karraker '12, MEng '13 (consumer tech) Co-founder, Scriptdash
"Karraker is one of two cofounders behind ScriptDash...a 'modern pharmacy' (that) sends drugs directly to customers."

Kai Kloepfer '20 (consumer tech) Founder, Biofire Technologies
"For the last three years, (Kloepfer) has been developing a gun that can only be fired when it reads its owner's fingerprint."
 

Hasier Larrea SM '15 (manufacturing and industry) Foudner, Ori
"(Ori) allows for a number of configurations, from bedroom to office to living room, and back again, all controlled from one control panel."
 

John Lewandowski G (social entrepreneurs) Founder, Disease Diagnostic Group
"Disease Diagnostic Group screens patients for malaria in just five seconds with a reusable handheld device."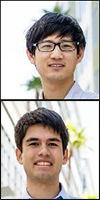 Curtis Liu '10 Spensser Skates '10 (enterprise technology) Cofounder, Amplitude Analytics
"Skates and Liu...cofounded their second company on the floor of Liu's bedroom in 2012: Amplitude.
The San Francisco, Calif.-based startup aims to help companies build better products through advanced analytics and has raised $26 million in funding to date."

Jessica McKellar '09, MEng '10 (enterprise tech) Director of Engineering, Dropbox
"McKellar joined Dropbox when the company acquired Zulip, the real-time collaboration startup McKellar cofounded in 2012."

Stefanie Mueller (science) Assistant Professor, MIT
"Mueller's work focuses on the computer science of 'physical data,' such as that involved in 3D printing."
 

Jacob Rubens PhD '16 (science) Associate, Flagship Pioneering
"(Rubens) works to develop science, strategy and intellectual property for promising science-based startups."
 

Phiala Shanahan (science) Postdoc, MIT
"Shanahan researches the physics of atomic nuclei, and her work has implications for understanding dark matter and physics beyond the Standard Model."

Mark Smith PhD '14 (science) Cofounder, OpenBiome
"Like a blood bank for human stool, the nonprofit's work has helped over 18,000 patients."
 

Justin Solomon (science) Assistant Professor, MIT
"Solomon researches geometric problems in computer graphics, computer vision and machine learning."
 

John Urschel (science) Doctoral Candidate, MIT; Guard, Baltimore Ravens
"Urschel has published six peer-reviewed mathematics papers and has more ready for review—while playing guard for the Baltimore Ravens."

Tim Wang G  (healthcare) Cofounder, KSQ Therapeutics
"Wang cofounded KSQ Therapeutics, a drug company that uses his work using the gene-editing technology CRISPR, to look for new drugs."

Kwami Williams '12 (social entrepreneurs) Cofounder, MoringaConnect
"MoringaConnect takes the moringa tree, a plant common in Africa, and turns it into beauty products and pre-packaged snacks."
Is there an MIT alumna or alumnus that we missed? Let us know in the comments below or on Facebook and Twitter.
Filed Under