More Than 7,900 Alumni and Friends Give During 2022 MIT 24-Hour Challenge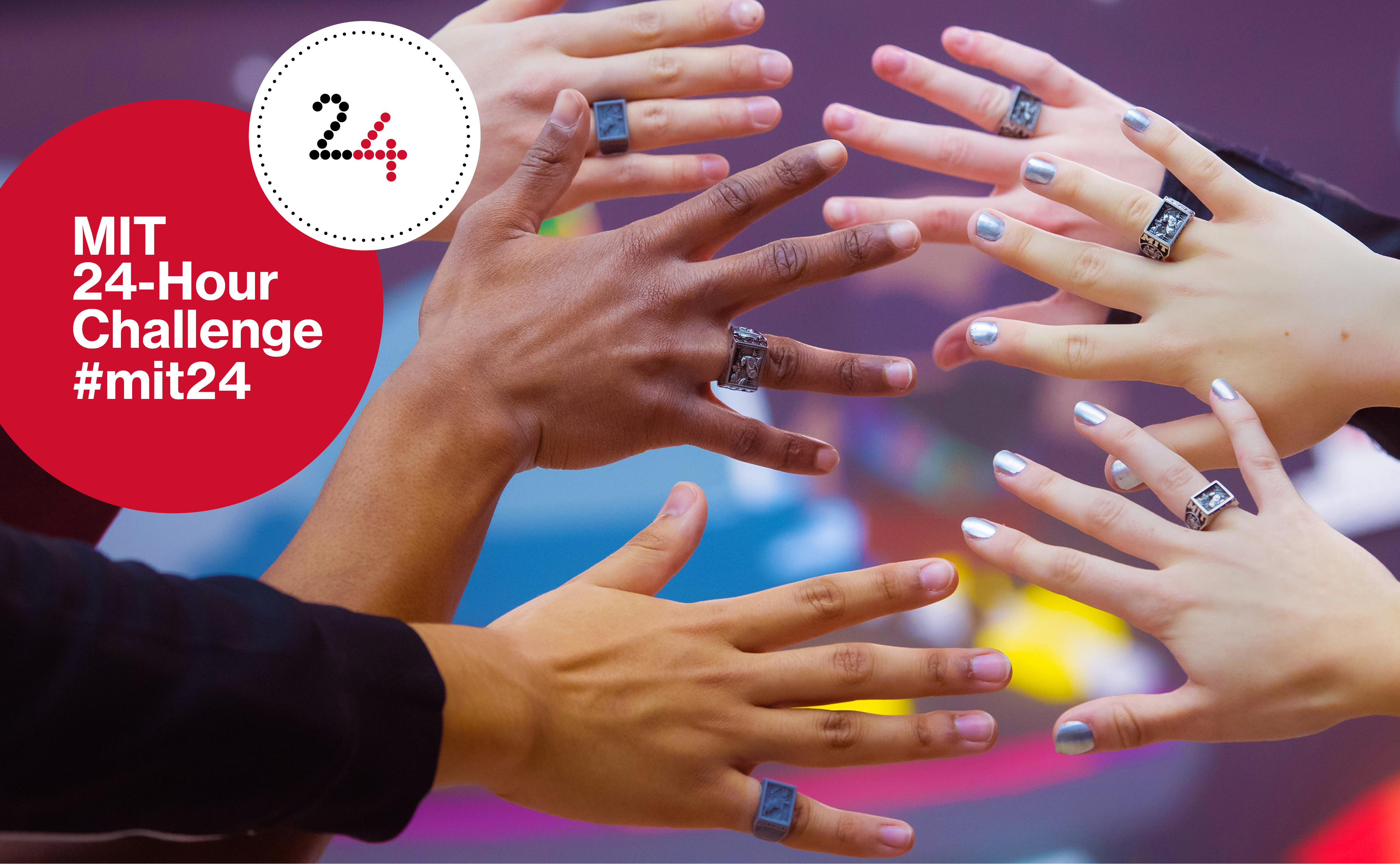 The MIT 24-Hour Challenge has become an annual tradition for the Institute—a global day of online giving that brings together alumni, students, families, and friends to support the capacity of the MIT community to make a better world.
Celebrating its sixth year on March 10, 2022, the Challenge— or #MIT24 as it's known across the social mediaverse—once again fostered a flurry of philanthropic support, with 7,927 donors from around the world contributing $3.39 million over the course of one day.
"From contributing to significant priorities, like student aid or unrestricted funding, to giving to specific programs and groups, our community of alumni and friends once again stepped up for the Institute," says Whitney T. Espich, chief executive officer of the MIT Alumni Association. "With so many challenges facing the world, our students, faculty, and staff know that they have the backing of this community to do what they need to do to understand, solve, create, and heal, in the MIT way."
In addition to the topline success of this year's Challenge, a closer look at the numbers also helps tell the story of the MIT community in action:
Shang-Chien Sam Kwei '05 made a special gift of $100,000 to encourage support and help the Challenge exceed its original donor goal of 5,000.

Throughout the day, all the 40 microchallenges held by MIT departments and groups either met or exceeded their individual goals.

To help promote #MIT24 support across their networks, 394 alumni and friends volunteered as official Challenge Ambassadors.
Most of the activity during the day was held online, but many did make gifts via telephone or post-marked gifts for March 10. In addition, the MIT Student Alumni Association's Student Philanthropy Program held its first on-campus events in three years to commemorate the Challenge—a "Pi Day Observed" gathering with games, a pi recitation contest, and whoopie pies. Students and campus community members joined the festivities, held outside the MIT Stratton Student Center and in Lobby 10.
One person particularly pleased with the strong numbers posted was MIT Annual Giving Board chair and MIT Alumni Association Board director, Steven Larky '84. Larky, despite living on the US West Coast, always tries to be the first donor giving when the clock strikes midnight on the Challenge in Cambridge. First again this year, Larky says: "More than a tradition, #MIT24 and its continuing success affirm that there is no challenge too big for all of us to solve together. Anything is possible with MIT—making a better world for us all."
Find more information about the 2022 MIT 24-Hour Challenge here.