MIT Sloan Professor Outlines a Roadmap for Economic Recovery
Filed Under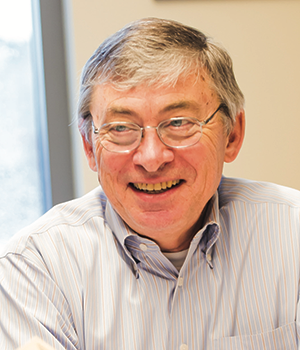 In the aftermath of shutdowns due to Covid-19, how can we reopen our organizations and economies in safe and productive ways? What can we learn from this crisis to make our economy and society more resilient, productive, fair and inclusive? What should a new social contract about work look like?
During a May 30 webinar (see above) presented during the MIT Alumni Association's Virtual Tech Reunions 2020, MIT Sloan School of Management professor Thomas Kochan discussed those three key challenges and opportunities in the wake of Covid-19. Kochan is the George M. Bunker Professor of Management at the MIT Sloan School of Management and faculty director of the Good Companies, Good Jobs Initiative at MIT Sloan. 
Even before Covid-19, Kochan pointed out, the U.S. has had a decades-long history of problems in our labor markets, dating back to around 1980, when productivity continued to grow but wages for average workers started to stagnate. The result has been that too many workers have been feeling left out of economic growth and frustrated. "This is our underlying challenge to address," Kochan explained.
During the Covid-19 pandemic, he added, "the holes in the safety net in the United States for the workforce have been laid bare." For example, many laid-off workers in the U.S. lost their employer-paid health insurance in the middle of a serious public health crisis. That suggests to Kochan that our society has to find a way to wean ourselves off of the system of employer-provided healthcare. Similarly, he noted, the crisis highlighted that the U.S. is the last democratic country to be without a paid family and sick leave program.
The holes in the safety net in the United States for the workforce have been laid bare.
Kochan also observed that, while the U.S. quickly turned to unemployment benefits as a means to support laid-off workers, some European countries instead emphasized policies to keep people employed, even if at reduced hours and with government programs making up the difference in lost pay. Countries that took that kind of approach during the previous recession, Kochan said, saw their economies come back more quickly than those that did not.
Kochan predicted that many of the jobs that people were laid off from will be gone permanently. What's more, he sees increased employer interest in automation and restructuring work—suggesting that the skill requirements of jobs are going to change. All of this, Kochan pointed out, suggests we are going to need to invest enormous amounts of public and private resources in training and retraining to help the workforce redeploy to the jobs available in the future.
Kochan also discussed the need for American workers to have a greater say at work—something made obvious during a pandemic when some workers have complained of working conditions that are not safe. Over the years, "I have watched the voice of the American workforce decline as the labor movement has declined," Kochan said. "We have to get to a point where everyone has a voice at work."
We have to get to a point where everyone has a voice at work.
Kochan sees an overall need to update outdated U.S. labor policies to give workers more say at work, but he also spoke about specific changes needed to address working conditions during the Covid-19 crisis. He emphasized the need for organizations to listen to input from their frontline workers about  managing the transition back to the workplace. Kochan said the best companies realize that leadership from the top is necessary but not sufficient during this period.
"At MIT and at the Sloan School, we teach about distributed leadership; we say that leadership can come from all levels of the organization," Kochan said. "And now is the time to make sure that we are listening to people at all levels of the organization."
With many employees working from home, Kochan said it is important for managers to measure productivity by tracking progress on projects, not by monitoring screen time. And he suspects the transition to remote work won't be completely undone; in the future, he thinks, many people currently working remotely due to the pandemic will continue to do so part of the time.
Finally, Kochan sees a need for stakeholders from different groups—such as business, labor, education, government, and technology vendors—to work together to build a new social contract that will ensure a better working future for more Americans. "We have to break out of our silos," where, for example, businesspeople talk only to businesspeople, Kochan said. He encouraged viewers to visit a new website where they can respond to different policy proposals related to developing a new social contract about work.
Watch the full presentation above, or on the MITAA YouTube channel.
---
This article originally appeared in the MIT Sloan newsroom.
Filed Under