MIT to Recalibrate the Smoot
Filed Under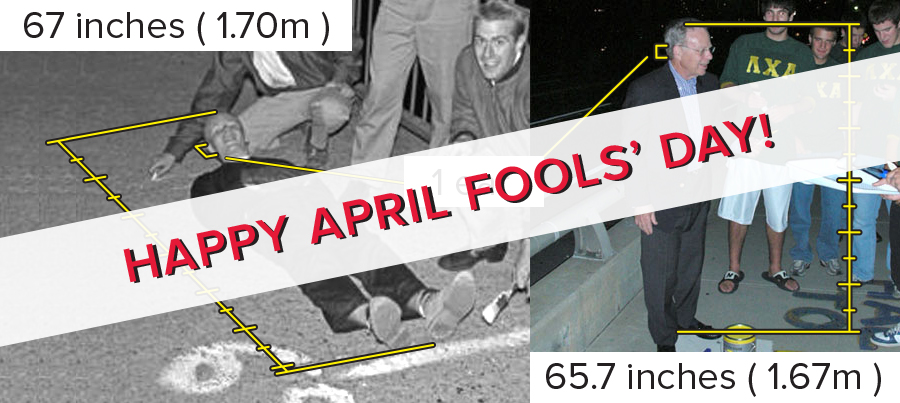 The measurement has endured. Smoot marks still line the bridge, and a plaque commemorating the prank was added to the bridge in 2009. Google has long recognized the smoot as a unit of measurement, and, in 2011, the American Heritage Dictionary added smoot to its 5th edition.
But in September 2015, anonymous members of the MIT community unveiled photographic evidence that indicated Oliver Smoot is no longer 5'7 (1.70 meters), and today he is much closer to 5'5¾ (1.67 meters). After consultation with MIT administration, and Smoot himself, the Institute formed the Smoot Measurement and Length Recalibration (SMaLR) Task Force earlier this year.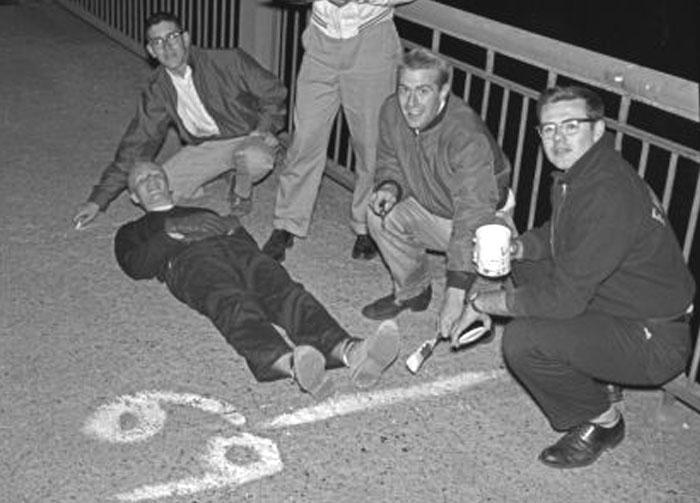 Confirming the unit's exact measurements was deeply personal to Oliver Smoot, who has served as chairman of the American National Standards Institute and president of the International Organization for Standardization. He will also lead the MIT procession across the bridge during the Institute's Moving Day celebration on May 7.
"Misrepresenting the true size of a smoot is not indicative of the Institute and its role in society. What is measurement if not exact?" Smoot says. "I do, however, firmly state that the size of my ear has not changed."
SMaLR's four-month deliberation included a remeasurement of Oliver Smoot at MIT's Institute of Nano Capacity and Height (INCH), where he officially registered at 65.7500 inches (1.67005 meters) and his ear was measured at an unchanged 2.48031 inches (62.999874 millimeters).
Earlier today, the task force unveiled its findings and recommendations. The action items include the following:
The smoot will be officially measured at 65.75 inches (1.67 meters), give or take an ear.
The Mass. Ave. bridge will be officially measured at 372 smoots, give or take 11 ears.
Oliver Smoot is cleared of any wrongdoing in misrepresenting the exact measurement of a smoot, and the size of Oliver Smoot's ear remains unchanged.
The smoot markers along the bridge—and the commemorative plaque—must be updated posthaste.
A cease-and-desist letter will be sent to Google and the American Heritage Dictionary, urging the organizations to update their definitions and calculations.
I'm overjoyed that the now-updated measurement of the smoot has been unveiled," Smoot says. "I want to thank SMaLR and INCH for their assistance in this matter, and I look forward to future measurements at my 55th reunion in 2017."
The task force also announced that the smoot recalibration project will be jointly coordinated by MIT's Department of Appraisal, Range, and Length (ApRL) and its office of Facilities, Online Operations, and Logistics (FOOL), and the project is expected to be completed by April 1, 2017.
Filed Under