MIT Inaugurates President Sally Kornbluth
Filed Under
Sally Kornbluth was inaugurated as MIT's 18th president on May 1 in a ceremony on Killian Court, and the alumni community was out in force to welcome her.
Kornbluth called on the Institute to come together to confront society's toughest problems—particularly climate change—and to "create an environment in which every individual has the freedom and support to flourish and grow." She outlined a vision for the MIT of 2033 and said, "I hope to inspire you to join us in something important and new." 
Diane B. Greene SM '78, the chair of the MIT Corporation, opened the ceremony and conducted the investiture with the help of MIT presidents emeriti L. Rafael Reif and Susan Hockfield. 
John W. Jarve '78, SM '79, chair of the Presidential Search Committee and MIT Corporation life member, served as chief marshal and carried the Institute's ceremonial mace during the procession. 
Also on hand to herald Kornbluth's investiture were MIT Alumni Association president Stephen D. Baker '84, MArch '88 and numerous alumni members of the Corporation.
Other alumni who contributed their talents to the ceremony included Jodie-Marie Fernandes '09, who sang "The Star-Spangled Banner," and Ricky Richardson '12, who performed a musical interlude titled "Chase Fire."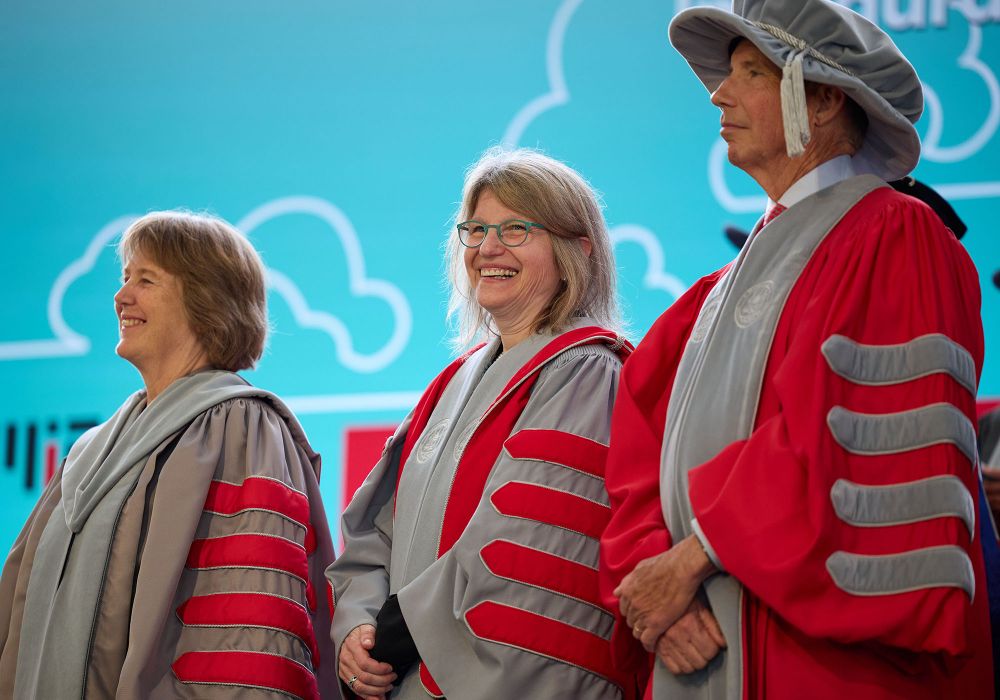 Filed Under