MIT Externship Program: Full-Time Work, Short-Term Placement, and Long-Term Benefits
Filed Under
MIT alumni: Learn more about MIT Student/Alumni Externship Program then submit your sponsor application today. The sponsor application deadline is September 1, 2018.
MIT's Independent Activities Period (IAP) each January is a nearly 50-year-old tradition that gives students an opportunity to pursue interests outside MIT classrooms. For some, this means non-credit courses like Introduction to Classic Cocktails or the Art of Glass Blowing. For other students, it means working full time alongside MIT alumni through the Alumni Association's Student/Alumni Externship Program.
Since 1997, the Association has placed thousands of MIT students in short-term alumni-sponsored internships around the globe. Last year the program placed nearly 400 graduate and undergraduate students at more than 200 companies in more than a dozen states and seven countries.
"It's unique in that you learn and experience so much in such a short amount of time," says Nayeon Kim '16, who externed at the San Francisco startup Pomello. "It was a great experience. Every week it felt like I was working on something different."
Last year's program saw about 1,000 students apply for roughly 500 possible positions sponsored by more than 300 MIT alumni. Many large organizations, like NASDAQ, offered multiple externship positions. Single externships were more common at smaller companies such as Pomello, a four-person startup co-founded by Xian Ke '03, MEng '04.
"It was a win-win situation for us," says Ke. "It forced us to think about our company needs and search for a student who could help fill those needs. MIT classes are very intense; it's not new to them to hit the ground running."
The program's application process begins in September. Students can apply for up to three externships, and the Alumni Association uses an algorithm to help match students with opportunities that fit their qualifications. Many externships offered some kind of compensation.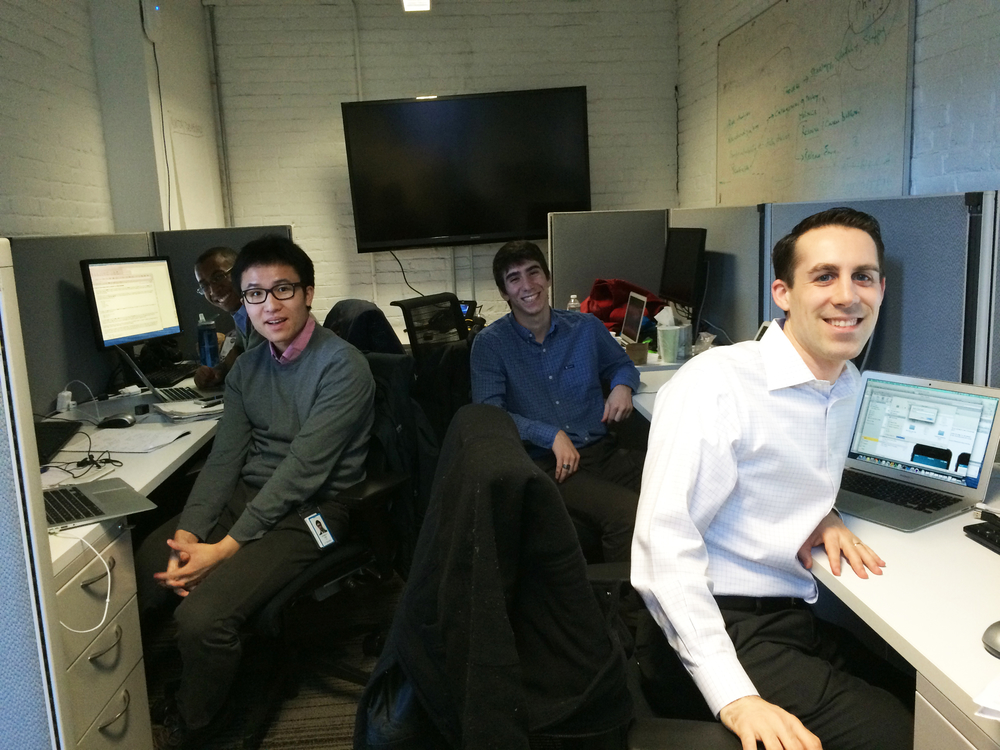 Because of the short timeframe, students must focus quickly on their projects, says NASDAQ extern Berj Chilingirian '16. "We got a rough outline of the work that needed to be done, and our team was motivated to attack the presented problems. They basically said, 'Here's what we can give you—what can you do with it?'"
The most sought-after industries last year were engineering and research; with 280 applicants for positions at IBM, 166 applicants for positions at Microsoft, and 132 applicants for positions at Hudson River Trading.
"This was the first time our company participated," says Ke. "And we didn't know what to expect from student interest. We ended up receiving eight applications—way more than we thought."
The alumni sponsors work with Alumni Association staff to craft the externship description, review applications, and conduct interviews. The sponsors can work directly or indirectly with the students during the externship.
"For employers, the algorithm they use to match students is great," says NASDAQ EVP and CIO Brad Peterson, SM '89, whose daughter, a member of the Class of 2016, previously participated in an externship. "Everyone in our company was really impressed with what these students could do," he says.
The program gives students direct experience in business and industry, and in some cases, companies are introduced to MIT's collaborative mens et manus ethos.
"We didn't know each other before we arrived," NASDAQ extern Bryan Williams '16 says of his experience working with fellow MIT students. "But by the end we were inseparable. We were able to apply the things we've learned at MIT in a business environment."
Participants on both sides agree that the keys to successful short-term placement are a thorough interview process, an organized pre-orientation, and the resources to wrap up projects in a month.
"We realized we'd be busy, so we completed much of Nayeon's onboarding before she arrived," says Ke. "By the time she left, she was the design expert on the team. She basically redesigned our entire home page!"
For more information on the Alumni Association's Student/Alumni Externship Program, visit https://alum.mit.edu/externships.
Filed Under