MIT Alumni Give Students a Head Start on Leadership
Filed Under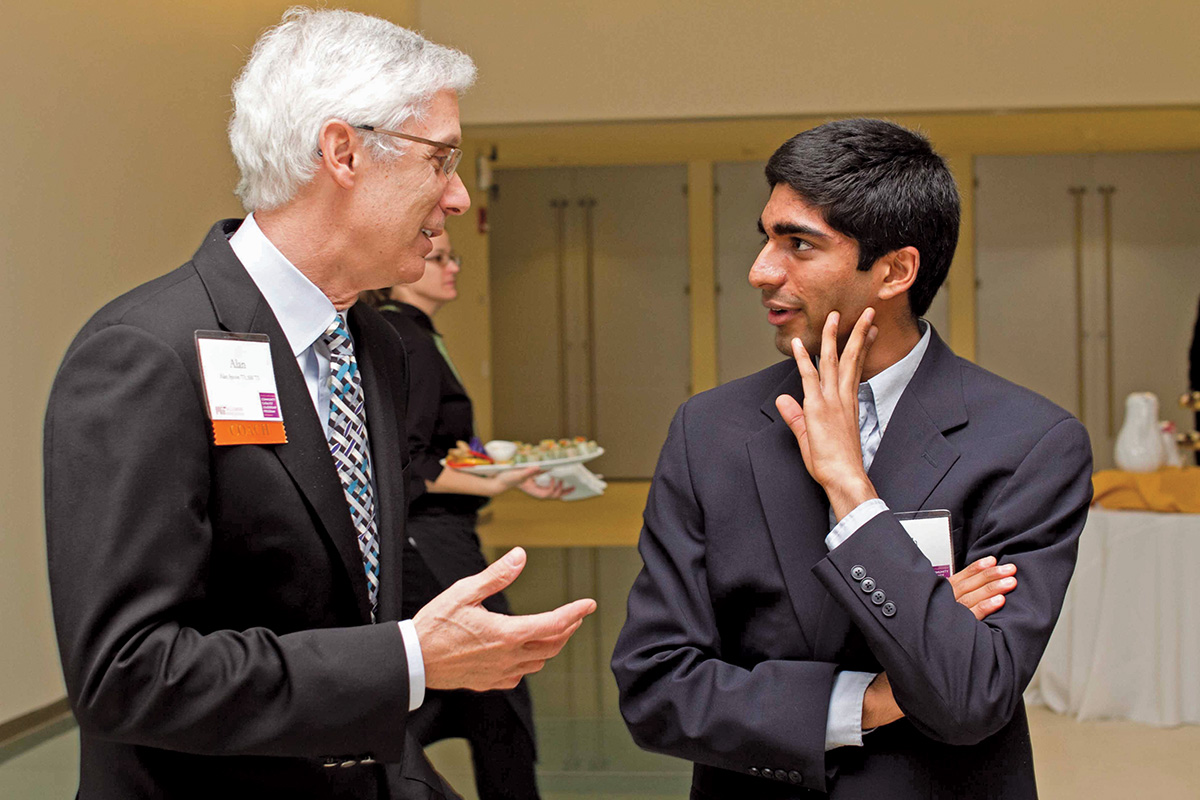 "The personal journey of an MIT student is special—not everyone understands," says Ken Zolot SM '95, a CCLP coach and MIT senior lecturer. "The students immerse themselves in real-world principles and they get a real running start on leadership."
And leadership is such an overlooked aspect. We know how to teach them calculus, but leadership is much trickier."
Here's how CCLP works: an MIT alumnus is connected with a sophomore for a two-year commitment that includes monthly one-on-one coaching sessions during the academic year and quarterly leadership workshops on campus.
"I did some past mentoring that wasn't as involved or as rewarding," says CCLP coach Amanda Bligh '02. "The structure definitely makes it more likely to be a success. It gives it time for the relationship to evolve from formal to personal."
Bligh and her student, Efe Akengin '18, agree that, on the surface, they have very little in common. Bligh, a Course 2 major, lived in Random Hall on maker-centric East Campus, and Akengin, an international student from Istanbul, is business-focused and lives in the West Campus dorm, Masseh Hall.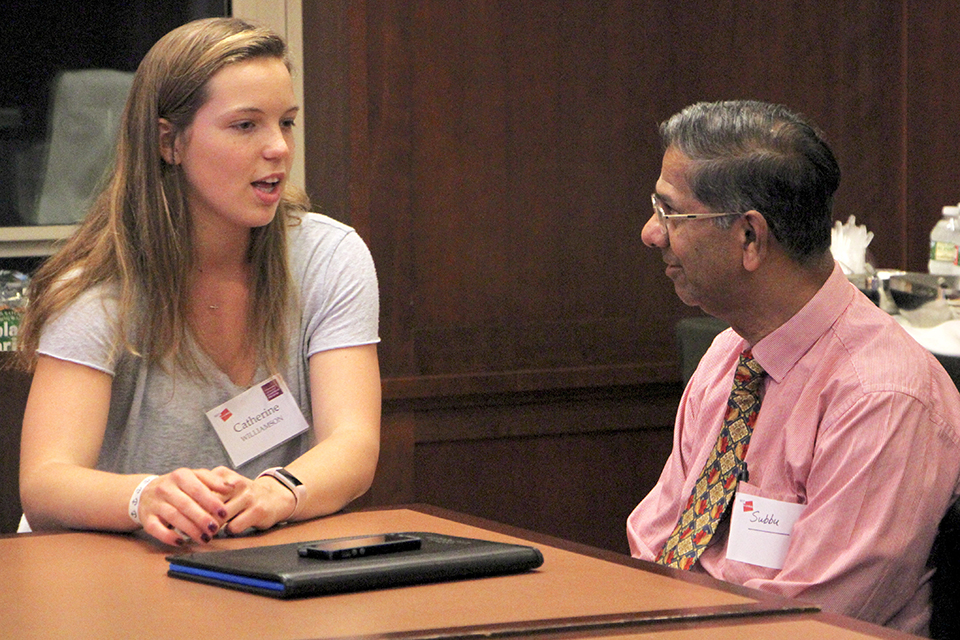 "Before CCLP, nearly all of my mentors were Turkish or Muslim, and male," Akengin says. "I'm thankful to have a coach from a different background who can challenge my ideas with a new perspective. It's been incredibly helpful."
The one-on-one coaching sessions are tailored by the coach and student to best meet the student's leadership goals.
"I leave every one of our sessions inspired," says Tiffany Dennen '93, who coaches Andrew Bent '18. "I learn about what MIT students are up to and it gets my neurons firing about what I could be doing as well. We get creative, brainstorm, and solve problems."
Many meet over meals and coffee and discuss topics ranging from monthly book choices to job opportunities after graduation. And the quarterly workshops, organized by the Division of Student Life, connect all students and coaches on topics like professional integrity and handling difficult conversations.
"We talk about anything and everything," says Bent. "CCLP isn't just giving you an alumni mentor in a specific context, it's giving you friends, advisors, and sounding boards. It's like building a board of advisors for your life."
Apply to become a leadership coach by Friday, December 14.
Filed Under