Military Vet Shares His Recovery Journey
Filed Under
Update: Kevin Flike's story will be shared in a new documentary "Wounded by War: A Green Beret's Journey" debuting Tuesday, November 13th at the Fairmont Copley Plaza in Boston.
Kevin Flike MBA '16 never wanted to quit anything as much as business school. A former Green Beret, Flike suffered life-threatening injuries in Afghanistan, endured lengthy rehab and multiple surgeries, and kicked a reliance on pain medication. But he says it was his time at MIT Sloan School of Management that showed him what he was truly capable of. "I was putting my head down every day and getting beat up, then coming back for more," he remembers.
Flike enlisted in the US Army after graduating from college and volunteered for the Special Forces, completing training to be a Green Beret two years later. During his second deployment in Afghanistan in 2011, he was shot in the abdomen during an hours-long fire fight. "The last thing I remember was being in the medical tent requesting my last rites," he says.
Flike would wake days later in Germany with 20 percent of his colon removed, a fractured hip, damaged femoral nerve, and a long recovery ahead of him. After being transferred back to the United States, Flike's time at Brooke Army Medical Center helped him move forward. "I was around people who had missing limbs, burns all over their body—I was pretty lucky just to be alive," he says. "So I tried to have that mentality with my recovery."
That mentality helped Flike focus on his post-military goal of business school. "My wife was really pushing for it, so she bought me this book on getting into a top business school—I devoured it every night," he says. But as Flike was prepping his business school applications, a required invasive surgery left him with a prescription for 26 pain pills per day. "I had a really hard time getting off my pain medication until my wife sat me down and asked me, 'Is this how you're going to live the rest of your life?'" he says. "I stopped taking meds one day, and started studying for the GREs the next."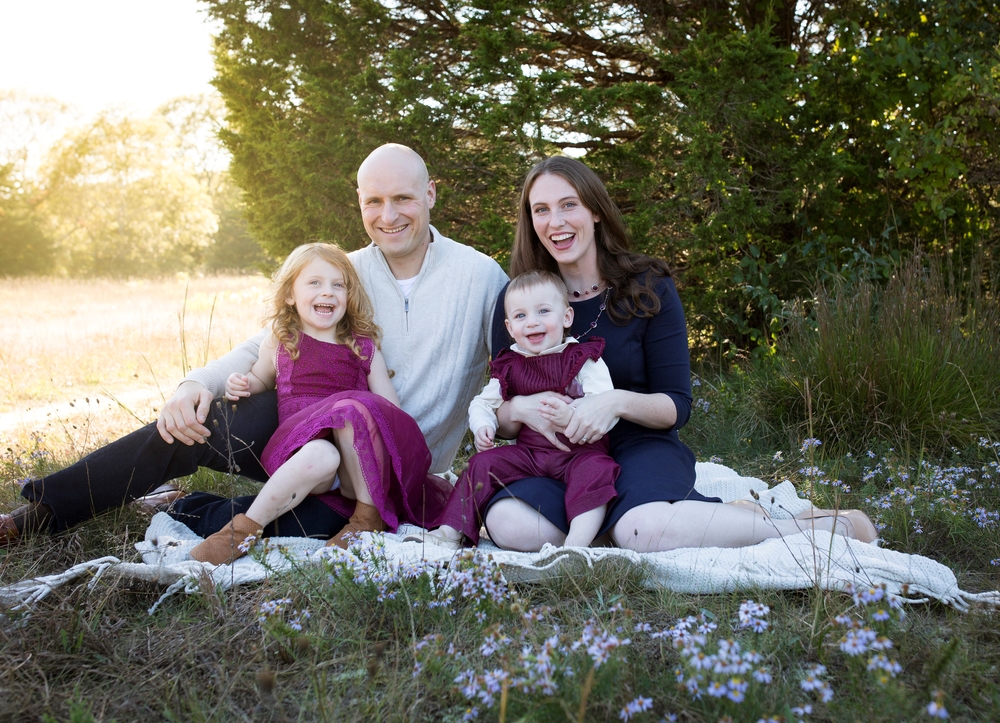 The road to an MBA wasn't easy for Flike. He remembers scoring a 17 percent on his first practice GRE.  He improved his score and was waitlisted at Sloan before being accepted. "Things have always been a struggle for me," he says. "I get what I want, but it takes a fight." The fight continued during Flike's first semester. "My twenties were so different than a lot of my peers. Classes were challenging, but it was also hard to connect with my classmates at first," he says. Flike had also just made a cross-country move and he and his wife Kimberlee were expecting their first child. "It was incredibly overwhelming. There were so many life changes at once," he says.
The former Green Beret soon got a better handle on classwork and found support in the MIT Sloan Veterans Association—an organization he led as president for two years. "It was helpful to me, but also nice to help other people coming out of the military make their transition to this world," he says.
As Flike shared his story with fellow Sloan veterans, he began to get more invitations to talk with larger groups.
"I took a communications class every semester and honed my talking points," he says. "I used to think my story was about being shot, then I realized the interesting part was what came after." Flike's talks focus on resilience—a message he shares with everyone from Fortune 500 companies, to veterans at the Housing Unit for Military Veterans at the Middlesex House of Correction, his favorite place to speak. "Talking to them makes me look at my own recovery and think if one or two things were different, who knows where I would have landed," he says.
And Flike was juggling one more thing—a master's in public administration at Harvard Kennedy School. "I was always interested in the intersection of business and public policy and knew I wanted to do dual degrees," he says.
Flike graduated from both MIT and Harvard in 2016, and he now works in the cyber security industry. He continues to share his story of resilience—in recovery and business school—with veterans and others. "I learned that there is a light at the end of the tunnel, and it burns brighter than you can imagine," he says.
Hear from Flike at MIT Sloan Alumni Online on July 18. 
Filed Under