Literati CTO Finds "Tech for Good" in Boxes of Books
Filed Under
If Literati's success is any indication, kids are craving books during the pandemic. The Austin, Texas–based company offers subscription boxes of children's books for infants to 12-year-olds, curated by a team of teachers, well-known writers, and librarians. The company has grown its subscriber base by 300 percent since last year and doubled the size of its team since the start of 2020. Kids receive monthly shipments of five lesser-known books that revolve around a theme (such as science and innovation); original art from illustrators; and extras like personalized book plates and letters. Families pay a minimum of $9.95 per month, with the option to purchase their favorites (at prices competitive with giants such as Amazon) and return the rest.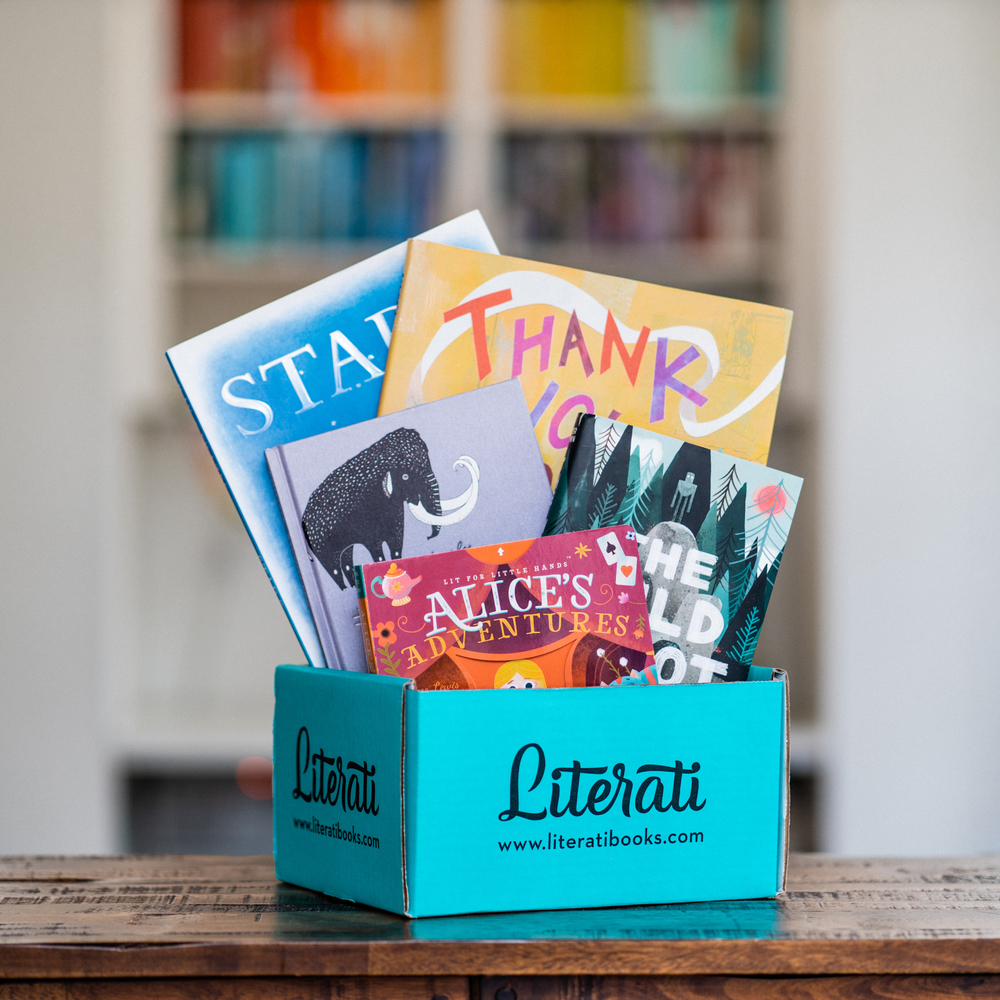 CTO Charlie DeTar SM '09, PhD '13 is responsible for the architecture of Literati's website—which showcases books and authors and allows customers to sign up for and customize their subscriptions—as well as all the software systems (warehouse management, shipping, billing) that allow the business to function on the back end. He joined the team when it launched in 2016, searching for a position that combined technology with social good, having previously worked with Prison Legal News, a website and print magazine devoted to protecting human rights for prisoners, and the National Council for Occupational Safety and Health (through the Research Action Design collective).
DeTar is proud to be part of Literati's strategy to get kids excited about reading as a refreshing alternative to mainstream media. "The media environment that people grow up in today is saturated by big advertising companies—Google, Facebook, Twitter—and if that's the only filter by which we experience discourse in the world, it can be really limiting. Particularly for younger kids growing up in that kind of environment, it can be a detriment developmentally," he says.
He met Literati CEO Jessica Ewing not at a networking event but more unconventionally, during a two-week hunter-gatherer class at Utah's Boulder Outdoor Survival School that sent them on a trip to the desert without food and equipment. (He's an avid backpacker and frequently hit the Appalachian Trail while at MIT.) Now he's also a teacher at the Boulder school; he typically splits his time between Austin and his home base in Bozeman, Montana, and Ewing offers him up to eight weeks off each year to retreat to the wilderness.
"The school helps to restack your deck of priorities and what you see as important about being on this planet—just understanding the fundamental aspect of being in nature and being a body on Earth that has needs like water and food and shelter," he says.
With technology, we have so much power, so much potential to create so much change.
DeTar has charted his own path professionally, too. An undergraduate philosophy major, he later earned a master's degree in computer music—which he lovingly calls a "weird, obscure art form"—to leverage his passion for playing guitar. But, as with his trip to the desert, he sought deeper meaning.
"I really was interested in doing something that had more of a positive impact on society, and so I went to the MIT Media Lab, which had projects that were using technology to advance a positive social purpose," he says.
He joined the Speech and Mobility Group and later the Center for Civic Media, where for his dissertation he created an online system, dubbed InterTwinkles, for small-group consensus decision making, modeled after the consensus process used by many cooperatives and activist groups.
"The Media Lab offers students an opportunity to apply fundamental research in areas that aren't necessarily based just around making money. It's a wonderful environment for people who are very interested in this idea of tech for good, with a water-cooler environment of really intelligent people willing and interested to talk about deep problems," he says.
DeTar applies these ideals to his role at Literati, which packs its customized book boxes with titles that go beyond traditional best sellers and classics—books that, as the company's mission statement puts it, "sharpen the mind and soften the heart." (Literati employs a full-time curator, Aubrey Poole, a longtime children's book publisher. This month the company also announced its expansion into book clubs for adults, for which it is enlisting notable guest curators such as Richard Branson and Malala Yousafzai, who will offer their own selections on the themes of adventure and fearlessness, respectively.) DeTar has also continued his work with organizations that support people in prison: He still develops and manages the website for Prison Legal News and also cofounded Between the Bars, a blog for prisoners to share stories, artwork, and poems.
"With technology, we have so much power, so much potential to create so much change. But there's also so much potential for that technology to be co-opted by the same old entrenched power structures that perpetuate the status quo," he says.
---
Portrait of Charlie DeTar (top) and product shot courtesy of Literati.
Filed Under