If you've ever spent the evening tweeting with fans of your favorite show, dressing up as a character from your favorite movie series, or reading a 200,000-word story about that character written by a fellow aficionado, then you might be part of a fandom.
But what exactly is a fandom? According to Flourish Klink SM '10, its existence is not a simple measure of popularity, though popularity is a key ingredient. And liking something doesn't necessarily mean you're part of a fandom. Klink uses the term to describe a whole community of people who build their own world—lovingly, and also sometimes critically—around whatever piece of pop culture makes them ravenous for more. Whether diving into a major franchise such as the Marvel Cinematic Universe or a smaller TV show like the CW's Supernatural, members of a fandom actively seek out ways to become part of the story.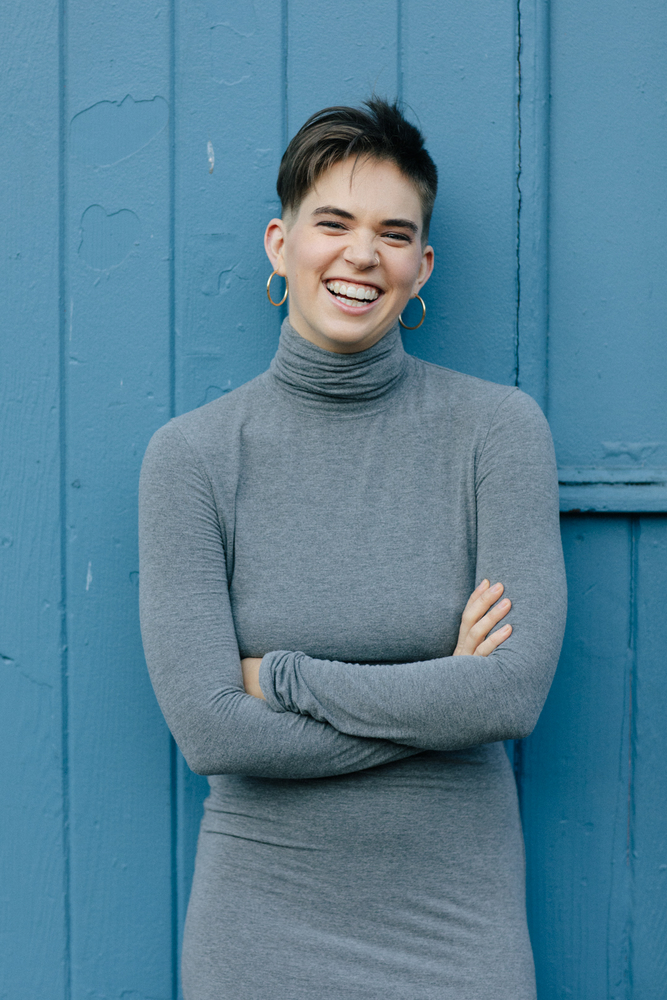 "There's a real element of luck and alchemy when something gains a fandom," says the Manhattan-based Klink, who has a degree from MIT's Graduate Program in Comparative Media Studies, where they focused on fan studies. "Part of it is striking notes that appeal to particular kinds of people who are particularly engaged in this stuff. Part of it is hinting at a broader world that people can imagine themselves in. It is clear that there are patterns in things that are successful."
Klink is the chief research officer for Chaotic Good Studios, which they started in 2014 with friends Luke Ryan and Sascha Hecks. The company consults with major media corporations on engaging fandom at every level of content creation. Klink's research department uses a process it calls Fanalytics to monitor fan engagement with a property—using those data to help clients assess the popularity of a book optioned for film, identify appealing plot ideas for a sequel to a successful first franchise installment, or develop social media and community management plans for new movies or TV shows.
"I can now confidently say that I have worked on at least two of the largest franchises in the world," says Klink. "We cover everything from small niche communities that are really, really deeply engaged all the way to the biggest that you can imagine, basically."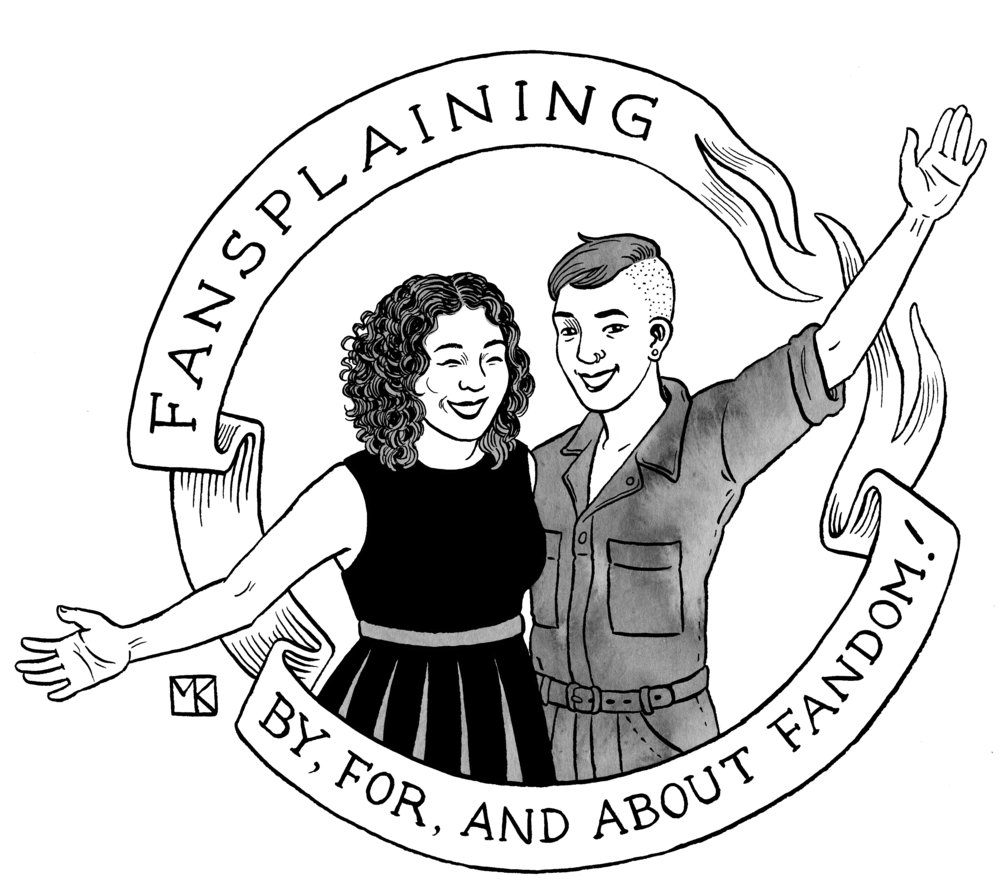 Klink's other endeavor is cohosting a biweekly podcast, Fansplaining, with Elizabeth Minkel. Since meeting on a panel at San Diego Comic-Con in 2015, the duo has released more than 150 episodes of Fansplaining on topics that range the entire phenomenon of fandom. Recent episodes dive into subjects such as slash fiction (erotic fanfiction typically featuring two male characters) and the "found family" trope (which Klink argues is integral to attracting a fervent fandom).
Klink's career has focused on fandom since before they even knew fandom could be a career. 
"I started off by being obsessed with The X-Files when I was like 10, which is probably too young to watch The X-Files," says Klink. "But my mom thought Scully was a great feminist role model."
When Harry Potter exploded into popular culture, Klink helped run the first fan convention and cofounded some major Potter websites (they've since decided to disengage with the franchise due in part to author J. K. Rowling's transphobic comments). Their leadership role in that fandom caught the attention of then MIT professor Henry Jenkins, who interviewed Klink for his 2006 book Convergence Culture, about the new ways people were interacting with media.
At that time, Klink was an undergraduate at Reed College, where they completed a thesis on religion in virtual reality spaces. But as the prospect of graduating in the middle of the Great Recession loomed, Klink was unsure what to pursue for a career.
"So, I called up Henry, who was the only professor at a grad school that I knew who wasn't biologically related to me," says Klink. "I was like, 'All right, Henry. What's your advice?' He was like, 'You should come and be my grad student.' I was like, 'Is that how you become a grad student at MIT?'"
Klink joined Jenkins at MIT in 2008 and wrote a thesis—Laugh Out Loud in Real Life: Twilight, Women's Humor, and Fan Identity—focused on Twilight's "antifans," those who hated the vampire book and movie series as much as others loved it. After graduating in 2010, Klink taught both Intro to Media Studies and Fan Studies to MIT undergraduates until joining the staff of the Alchemists Transmedia Storytelling Company, where they worked as the chief participation officer until cofounding Chaotic Good Studios.
"Being at MIT was really a social benefit for me, being able to talk with other people about ideas," says Klink. They have also appreciated having the heft of the MIT degree behind them as they've charted this relatively unconventional career. "Having a degree from MIT sort of gives you the license to say, 'This thing is important,' and have people believe you."
Having a degree from MIT sort of gives you the license to say, 'This thing is important,' and have people believe you.
Busy as they are with their work endeavors, Klink still finds time to immerse themself in new fandoms. Right now, they are working their way through decades of Star Trek content.
"Star Trek is such a classic fandom," says Klink. "I watched the original series in order to understand better what was going on with our fannish forepeople. I have now watched every piece of video-recorded content of Star Trek, and I am about 15 percent of the way through all of the written content, which is thousands of books. I have a database. It is a public database, if anybody else cares about it."
And it's safe to say, with a fandom more than 50 years strong, there are more than a few people who would care about it.
---
Photo (top): cosplayers at Comic-Con in São Paulo, Brazil in 2015. Credit: Andre Luiz Moreira / Shutterstock.com
Filed Under