IAP Externships: NASA Experience Packs a Wallop
Filed Under
Thanks to Tupper Hyde '88, PhD '96 for sending along these photos.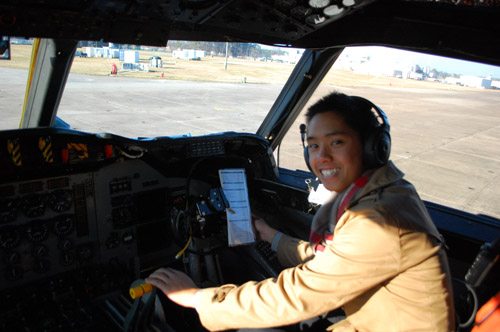 MIT IAP externs Brandon Le '15 (above) and Paul Lazarescu '13 checking out NASA's P-3B research aircraft based at the NASA Wallops Flight Facility as part of their project to figure out how to install a microwave Earth sensing instrument in Wallops aircraft. Their externship was during January 2012 with mentor Edward Kim '86, SM '89, EE '90 at the Goddard Space Flight Center.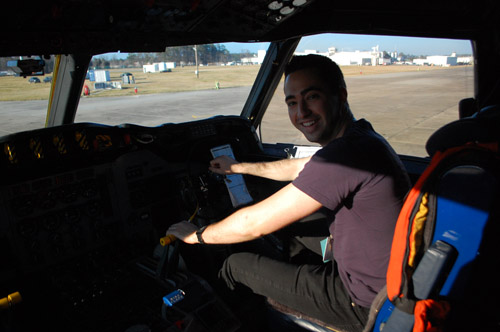 Below: IAP Externs Timothy Joubert '13, Lisa Johnson '12, Paul Lazarescu '13, Brandon Le '15, Toks Fifo '14, Nnaemeka Opara '12, Ryan Lacey '14, and Gholson Glass '14 (not pictured) are joined by several decades of MIT Alumni at NASA's Goddard Space Flight Center in Greenbelt Maryland on January 25, 2012, at a pizza lunch and Toast to IAP celebration.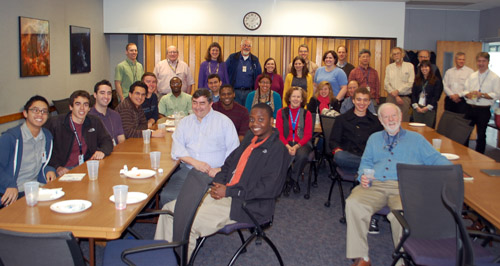 Filed Under