How a Vision for a Solar Car Sparked a Career―and MIT's Solar Electric Vehicle Team
Filed Under
Engineering projects need goals, and James Worden '89 set an especially engaging and enduring one for himself as a high school student in the early 1980s while pursuing his passion for homebuilt go-karts.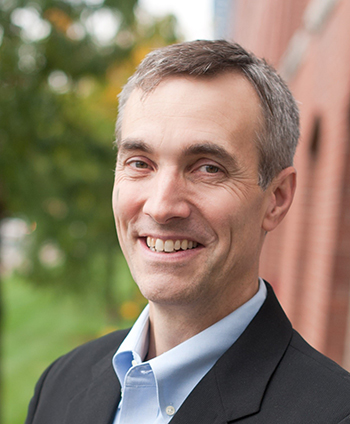 "I was working on a small gasoline engine and burned my arm on the muffler," recalls Worden. "It made me angry, and I thought, 'There are so many things wrong with this. It's loud, smelly, and dirty.' And it set me thinking about using electricity instead."
He recalled reading in National Geographic about an electric car built with bicycle wheels and solar panels and wondered if he could design something similar. That simple concept launched Worden on an engineering and entrepreneurial odyssey and spawned what is now the MIT Solar Electric Vehicle Team (SEVT), housed in the Edgerton Center.
Worden's first solar electric vehicle, Solectria I, was made of wood and cardboard and won the 1984 Massachusetts Science Fair, helping him get admitted to MIT the following year. During Worden's first months on campus, a new friendship with Peter Mui '82 led to his joining a nautical archaeology voyage with MIT professor Harold "Doc" Edgerton SM '27, ScD '31, who was using sonar to search for a large ship propeller lost years before.
"I got really seasick and was folded up in the hull of the boat," recalls Worden. "Edgerton came clambering down the ladder and said, 'No, you can't go below when you're sick—come up, hold the rail, and look at the horizon.' We ended up talking and I mentioned the solar car, and about two weeks later his office called asking if I wanted lab space in Building 20, which was the beginning of what became the solar car project."
The following semester, Worden's friend and collaborator (and future US chief technology officer) Megan Smith '86, SM '88 suggested entering that year's Tour de Sol, a solar vehicle race in Switzerland. With help from grad student colleagues Erik Vaaler SM '84, ScD '91 and Gill Pratt '83, SM '87, PhD '90, Worden "started running around from lab to lab, trying to figure out the race rules, get materials, and get a car together while also completing classes. I was glad for pass-fail grading."
Despite having just weeks to plan, Worden made it to the race, though he was still soldering solar modules on the plane to Zurich using a small butane torch. While he recalls the experience of competing in and finishing the race as "a continuous nightmare of no sleep for five days," it generated heavy US media coverage, and MIT community interest that continues to this day through the SEVT.
Several dozen students worked on solar cars with Worden during his undergrad years, and hundreds (plus dozens of faculty) have since participated in the student-run SEVT. The program develops a new vehicle every two years and has a strong record of competitive successes, but is primarily focused on "creating a well-designed, well-engineered system and in the process teaching all members how to be better engineers," and inspiring children to pursue STEM careers.
Worden's passion for solar has continued. He went on to cofound and lead Solectria Corporation, a manufacturer of electric and hybrid vehicles and components, from its 1989 launch through a successful sale in 2005. He and his wife, Anita Rajan Worden '90, an early SEVT participant, then spun out Solectria Renewables to produce photovoltaic inverters. The couple sold that company in 2014, with Worden staying on as co-CEO until 2017.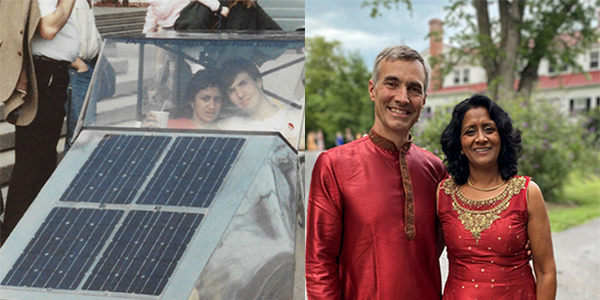 The couple's family foundation sponsors the SEVT, and Worden visits its facility regularly. "We hope to be involved for a long time," he notes. "They inspire us and do good things."
Worden's engagement with solar transportation continues. He still believes in the merits of lightweight, agile vehicles, and recently built a mock-up of an integrated wheel-motor assembly for a new net-zero-energy historical-society museum in North Andover, MA, where the Wordens live. "I think that's the final future of cars, the coils right in the wheel—no shafts, CV joints, or seals," he says. "It's a tough place to put a motor, but I'm quite sure things will go there eventually."
Watch a reel on Instagram to see more photos. 
Learn more about the SEVT and other programs in the Edgerton Center.
Filed Under