Hot Market: Six Alum-Founded Companies with a Climate and Sustainability Focus
Filed Under
Infinite Cooling
Technology: System that captures and recycles vaporized water from thermoelectric power plants

People: Founded by Maher Damak SM '15, PhD '18; Karim Khalil SM '14, PhD '18; and Kripa Varanasi SM '02, PhD '04, professor of mechanical engineering
Worldwide, roughly three trillion gallons of fresh water are consumed every year to serve the needs of power plants. A typical 600 megawatt combined cycle plant consumes about 1 billion gallons a year—which is about as much water as 100,000 people consume in a year. Much of that power plant water is used for cooling and ends up as vapor. The MIT spinoff Infinite Cooling has developed a patented system that uses electric fields to recover water from the evaporative losses of cooling towers so the H20 can be reused by the power plants, yielding cost savings and potentially a whole new source of drinking water.
Created by Damak, Khalil, and Varanasi (pictured above) with initial support from the MIT Tata Center for Technology and Design, Infinite Cooling's technology was successfully piloted at the Central Utility Plant—with funding from the MIT Office of Sustainability—and the Nuclear Reactor Laboratory on MIT's campus. The startup has won several awards during its short life, including the grand prize at the 2018 MIT $100K Entrepreneurship Competition, the diamond prize at the 2018 MassChallenge Awards, and the US Department of Energy's 2017 National Cleantech University Prize Competition.
"I am excited about the tremendous interest we generated among potential customers in power, chemicals, data centers, and other fields," says Damak. "A lot of people are interested in water-conservation options, and we are happy to offer a solution to realize massive savings while creating a positive impact on the environment."
Varanasi adds, "A broader vision is to apply this for desalination. Hence we can turn power plants into water plants, too."
Infinite Cooling is now based in the cleantech incubator Greentown Labs in Somerville, Massachusetts. Multiple additional deployments of its technology are planned around the country in 2021.
---
Cambridge Electronics, Inc.
Technology: Gallium nitride technology for more efficient 5G mobile devices, data centers, and electric cars

People: Founded by Bin Lu SM '07, PhD '13 and Tomás Palacios, professor in the Department of Electrical Engineering and Computer Science
The poor energy efficiency of silicon (Si) semiconductor chips is the most critical barrier to the wide adoption of 5G broadband services. These Si chips not only quickly deplete the life of phone batteries but also output such weak microwave signals that users have to be very close to a 5G cell tower to be able to connect to the 5G network. The performance of the Si power management chips also limits power delivery to data center microprocessors, not only by constraining performance per server but also by wasting about 15% of the electricity. Even electric cars have their range limited by the inefficiencies of today's Si electronics. Cambridge Electronics is working to overcome these constraints by developing a new generation of semiconductor devices and chips based on a revolutionary gallium nitride (GaN) technology. Using a novel three-dimensional structure, Cambridge Electronics' GaN chips promise significant performance improvements in both 5G radios and the power electronics in data centers and electric cars.
"Our goal is to accelerate the deployment of 5G millimeter-wave broadband and to make data centers and electric cars much more efficient," Palacios says. "The products currently being developed by Cambridge Electronics will make the promises of 5G communications a reality while enabling more sustainable and affordable cloud computing and mobility."
Cambridge Electronics plans to release the first generation of its 5G products in 2022. It was recently awarded the Seeding Critical Advances for Leading Energy technologies with Untapped Potential program by the Advanced Research Projects Agency–Energy to mass produce its chips. "Our plan is to leverage large-scale Si chip manufacturing and take advantage of Moore's law to produce the most advanced GaN chips," Lu says. "It's a game-changing step that redefines GaN electronics and is critical to realizing our mission."
---
Commonwealth Fusion Systems
Technology: The world's first net-energy-producing fusion machine

People: Dan Brunner PhD '13, chief technology officer; Brandon Sorbom PhD '17, chief science officer; Robert Mumgaard SM '15, PhD '15, CEO
Safe, limitless, and commercially available carbon-free energy is the mission of Commonwealth Fusion Systems (CFS), which is collaborating with MIT's Plasma Science and Fusion Center (PSFC) to build SPARC, the world's first fusion device that produces plasmas that generate more energy than they consume.
The SPARC project was conceived by researchers including Brunner, Mumgaard, and Sorbom as well as Zach Hartwig PhD '14, assistant professor in the MIT Department of Nuclear Science and Engineering; Dennis Whyte, PSFC director and the Hitachi America Professor of Engineering; and Martin Greenwald '72, senior research scientist and deputy director of PSFC. It involves a broad MIT team spanning disciplines ranging from engineering to physics and from architecture to economics. SPARC is being designed using well-established plasma physics as well as cutting-edge tools that include advanced simulations, data analysis, and science from existing machines. The key technology for SPARC is new, high-temperature superconducting magnets that enable tokamaks (devices used to contain plasmas) to be built much smaller and at lower cost than ever before. CFS has received support in its mission from MIT's venture firm The Engine.
"As a mission-driven company, CFS is working to get clean fusion energy on the grid as fast as possible to combat climate change. SPARC is an important and historic milestone in our mission as it will demonstrate for the first time in history that fusion can work as a power source," says Sorbom. "Our next big milestone is happening this spring when we will demonstrate our key magnet technology. If these magnets work, we know SPARC and our approach to commercial fusion will work."
The company recently announced plans for a 47-acre research and manufacturing campus in Devens, Massachusetts.
---
Spoiler Alert
Technology: Enterprise software platform that helps food and consumer goods brands manage excess and distressed inventory in the grocery supply chain

People: Founded by Ricky Ashenfelter MBA '15 and Emily Malina MBA '15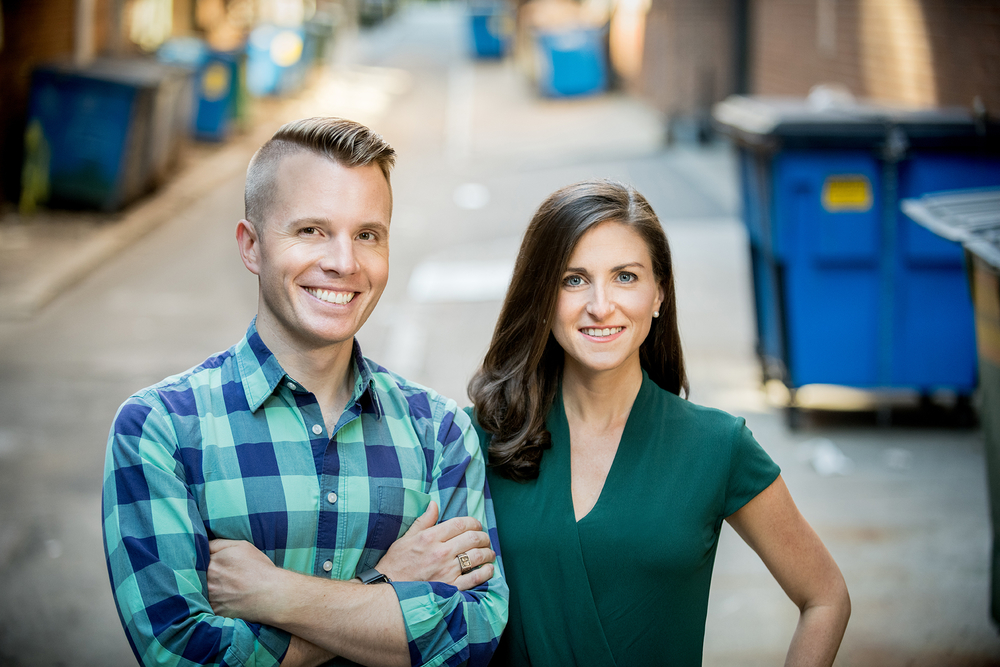 Every year, approximately 133 billion pounds of food goes to waste in the United States, according to the US Environmental Protection Agency. This not only contributes to food insecurity but also to methane emissions from landfills.
Spoiler Alert, cofounded by Ashenfelter and Malina, is working to address this problem with a business-to-business software platform. Using data about distressed inventory from disparate sources within food manufacturing and grocery distribution operations, Spoiler Alert helps companies digitize their liquidation and donation processes with a national network of discount retailers and nonprofits. Backed by leading food, technology, and supply chain investors, notably Maersk, the company has attracted customers including Campbell Soup Company, Danone North America, and Kraft Heinz.
"Covid-19 has introduced tremendous volatility into the global food supply chain," Malina says. "It's more important than ever to focus on resiliency and getting more affordable nutrition to those hit hardest by the pandemic."
---
Sublime Systems
Technology: An alternate path to lime making that enables next-generation, low-carbon cements

People: Founded by Leah Ellis, Banting Postdoctoral Fellow, and Yet-Ming Chiang '80, ScD '85, the Kyocera Professor in the Department of Materials Science and Engineering (DMSE)
Cement is the most massively consumed human-made material and the single biggest industrial emitter of CO2: each kilogram of cement made produces 1 kilogram of CO2, and overall, cement production is responsible for 8% of global CO2 emissions. Seventy-five percent of these emissions derive from calcination, thermally decomposing limestone to get reactive lime. Sublime Systems hopes to replace current processes—which rely on high heat produced by burning coal—with an electrochemical process.
The Sublime Systems process, which centers on the use of an electrolyzer, employs renewable electricity to produce the same cement product as traditional methods while eliminating and capturing CO2 from existing cement operations.
Sublime Systems spun out of DMSE in March 2020 and was cofounded by Ellis and Chiang. The company, which is a member of Greentown Labs in Somerville, Massachusetts, recently achieved semi-continuous kilogram-per-hour scale and is currently building its team and identifying its first industrial partners.
"Everyone who comes to MIT dreams of developing a new technology that changes the world for the better," says Ellis. "I am living that dream, which is as exciting as it is scary. I am grateful for the entrepreneurial spirit at MIT that taught me how to think big and brave."
---
Zilper Trenchless
Technology: Trenchless boring technology that reduces the cost of installing, rehabilitating, and replacing underground pipeline infrastructure

People: Founded by Daniel Zillante MBA '19 and Roberto Zillante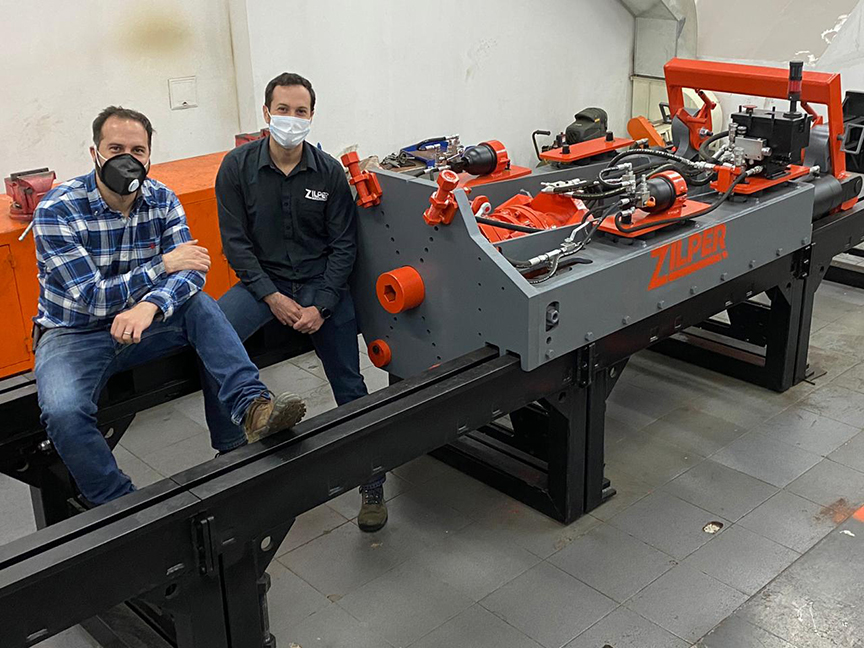 To address the growing need for water pipelines across the globe and the problem of chronically underfunded infrastructure, Zilper Trenchless, born at MIT and based in Bogotá, Colombia, created a technology to install underground utilities without the need for a trench. Zilper's system minimizes surface disruption and enables city and state governments to execute more water projects, save costs, and minimize environmental impact.
The brainchild of Daniel and Roberto Zillante, brothers who grew up in Venezuela in a family of construction workers, Zilper won the Audience Choice award at the 2018 MIT $100K Entrepreneurship Competition, first place at the School of Architecture and Planning's MITdesignX Demo Day in 2019, and first place at the Urban Water Challenge during 2019 World Water Week in Stockholm. The company was also awarded Best New Trenchless Equipment and Best Trenchless Innovator at the 2019 ICTIS Trenchless International Conference organized by the Colombian Institute for Subterranean Infrastructure Technologies and Techniques in Bogotá, Colombia.
More recently, Zilper piloted its technology in projects across Latin America and celebrated a milestone: over half a kilometer of pipelines installed. The company plans to raise funds to launch its commercial operations in the United States by late 2021.
"What excites me the most is the value that we are creating for all of our stakeholders," says Daniel Zillante. "Employees, governments, citizens, investors, suppliers, and the environment are all benefiting from the innovations we bring to market. That's enough to keep us going no matter what challenges we might face."
---
Read about more MIT-connected sustainability startups in the full version of this story, featured in the Spring 2021 "Earth" issue of MIT Spectrum.
Filed Under