First MIT Women's unConference to Propel Needed Dialogue
Filed Under
Hundreds of MIT alumnae will return to campus March 9–10 for the inaugural MIT Women's unConference. The event, with topics shaped by attendees, will facilitate conversations about long-overdue shifts in culture relating to women and to enable attendees to learn from women leaders in the MIT community. Registration for the unConference is now open.
MIT alumnae are a powerful force—the Institute produces more STEM-connected alumnae than nearly any other university. Discussions about the challenges faced by women in industry and academia at the unConference could have broad influence. Key topics include gender bias, unequal pay, nontraditional career paths, and "why many women don't speak out."
The two-day event will center on panels created by alumnae on how MIT women can help "complete the equation" and tackle today's challenges. The topics include mentoring, and leadership opportunities for women in science. Learn more about the featured panels.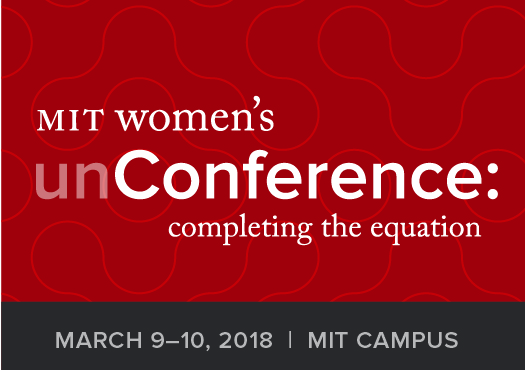 In addition to participating in panels, presentations, and lightning talks, alumnae can get involved in these ways:
View the full list of speakers, including keynote presenter and MIT Professor of Planetary Science and Physics Sara Seager, on the conference website. Read more about these alumnae speakers who were previously featured on Slice of MIT:
Jazlyn Carvajal '04

Co-Founder Latinas in STEM; Co-Founder, SOYD

Clara Brenner MBA '12

Managing Partner, Urban Innovation Fund

Katy Croff Bell '00

Fellow, National Geographic Society; Visiting Scientist, MIT Media Lab

Gioia De Cari SM '88

Artistic Director, Unexpected Theater

Judith Donath SM '86, PhD '97

Advisor, Berkman-Klein Center, Harvard University

Lilly Kam '04

Product Manager, i.am+

Priyamvada Natarajan '90, SM '11

Professor of Astronomy & Physics, Yale University

Paige Parsons '90

Freelance Photographer & Designer
Filed Under