"ESPN for Politics": Young Alumni Launch Nonpartisan Civic Media Platform
Filed Under
As first-year students at MIT, Parth Shah '19 and Daniel Smith '19 liked to host informal weekend discussion sessions for their friends where "everyone would unplug from their phones and laptops," Shah says, and talk about the problems facing the world in the next 50 years and beyond. Their concerns ranged from technology to discourse to human goodness.
During these gatherings, Shah often found himself coming back to one topic in particular. As a native of Southern California, he is a devoted Lakers fan. "At the time, our team was really bad," he says, "and even so, I knew everything. I knew all the stats, and I could find them if I wanted to on ESPN." He is also interested in government and politics, particularly educational policy, but, he realized, "I knew nothing about what my local representatives had done on educational issues." Why was it so easy to track the activities of a favorite athlete or celebrity, he wondered, but not a politician?
Shah says he and Smith "really deep-dived" into that question together, and it became even more pertinent as they followed the twists and turns of the 2016 presidential election. Many of their peers, wherever they fell on the political spectrum, seemed to share their feeling of being "left in the dark," wishing there were an easier way to get objective information on the issues they cared about. "So we said, 'What if we could build something like ESPN for politics?'" Shah recalls. "At the time, we didn't really know what that meant."
From those early brainstorming sessions in Maseeh Hall, Polimorphic.com eventually emerged. During their senior year, Shah and Smith launched the beta (after refining the idea through the MIT Sandbox student innovation program). After graduating with degrees from the Department of Electrical Engineering and Computer Science, they participated in a summer accelerator program and secured funding, both through the venture capital firm Pear.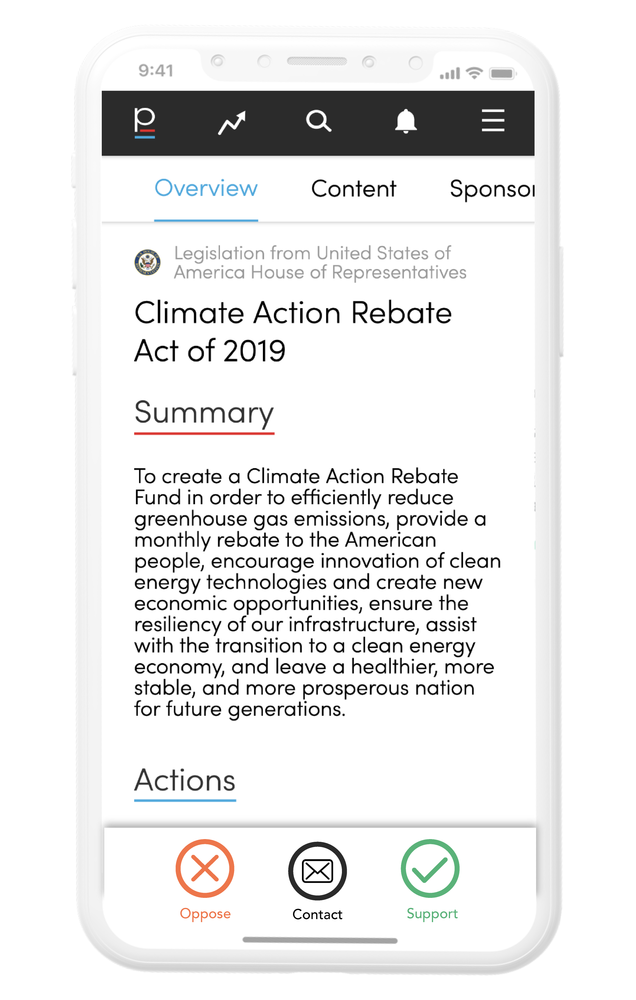 Now, the site is a nonpartisan, mobile-friendly civic media platform that posts information about votes, legislation, and speeches mined entirely from government websites and databases. It offers subscribers free daily or weekly email newsletters focused on subjects they choose themselves—like immigration, the environment, and social issues. Polimorphic covers national politics and offers state-level details for Massachusetts so far; California is slated to be added in early November. (Texas and New York are in the pipeline, but the timeline is to be determined—mining government data is "hard and ugly work," says Shah.)
Shah, Smith, and a third employee named Ben Baker work on the site full time from Pear's Palo Alto office (and often from the apartment they share). They also have some part-time help, as well as a team of mentors and advisors, including Institute Professor Emeritus and former senior government official John Deutch '61, PhD '66.
The strength of the site, Shah says, "is definitely the user interface and experience, and the mining. The scraping allows us to be up to date and actually have information to scale—manually posting would be near impossible. We already have hundreds of thousands of pieces of content on our site, from legislation to articles."
Shah and Smith envision Polimorphic as a way for all citizens, and in particular for its target audience of 18- to 28-year-olds, to access unbiased information about government activity. That's a demographic, they've observed, that tends not to watch TV news. If users want to contact their representatives, rather than write email or make phone calls (also not typically popular with that group), they can send them instant feedback via the site. The reverse capability is in beta: For a fee, elected officials, campaigns, and cities will soon be able to respond to constituents who contact them via Polimorphic.
About 800 users have signed up on the site so far, and Shah and Smith expect to attract more through partnerships they are in the process of launching with 45 civic groups across the country (representing a combined member base of some 100,000 young Americans) as well as outreach efforts on college campuses, at high schools, and via other channels. An app is set to launch this month.
"The idea is, in the future, we want Polimorphic to be a place where information and interaction all live on one site, one app, and it's easy when you want to give your support or opposition for a piece of state legislation or government activity," says Shah.
---
Photo (top): from left, Daniel Smith '19, Parth Shah '19, Ben Baker. Courtesy of Polimorphic.com.
Filed Under