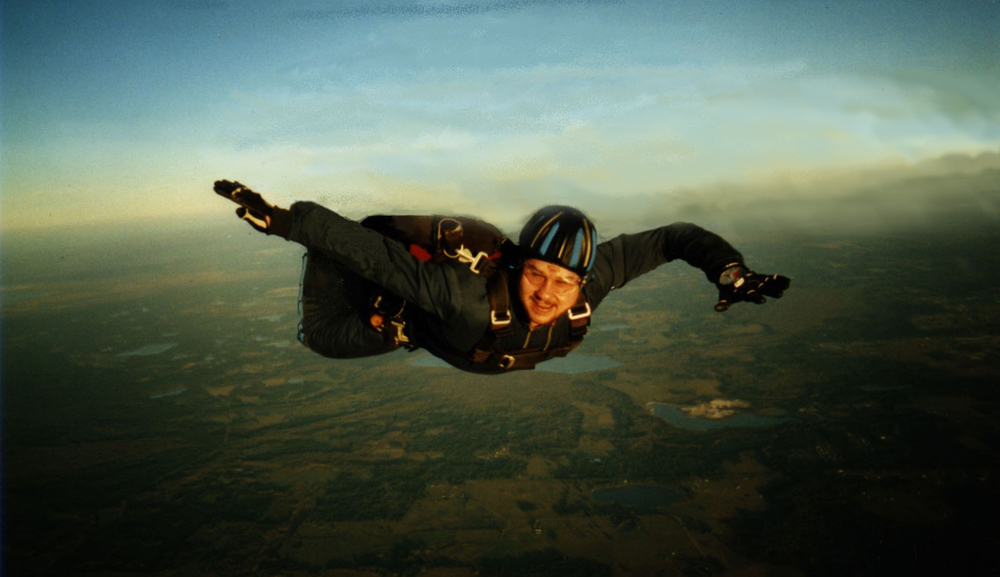 Dual devotion to arts and math has fueled Peter Colao '89, MArch '93 from a young age. He set his sights early on architecture because it seemed to him like a good combination of the two, and he earned two degrees in that discipline from MIT. But his future career was staring him in the face all the while. In college, he continued his favorite high school extracurricular activity, serving as president of MIT's Musical Theatre Guild.
"What I like about the theater world is we have to do some really unconventional engineering to make things work the way you need them to work," Colao says. With his business partner, Richard Wood, Colao has owned and operated Wooden Kiwi Productions—a project management, design, and construction firm based in Waltham, Massachusetts—since 1991. ("Kiwi" was Colao's nickname when he spent summers as a roadie in rock stadiums; his mother is from New Zealand.) Wooden Kiwi now maintains a full-time staff of 11, though its workforce can more than double during busy season (aka "Nutcracker season," as Colao calls it), and their projects range from scenic design and construction to elaborate installations for corporate events.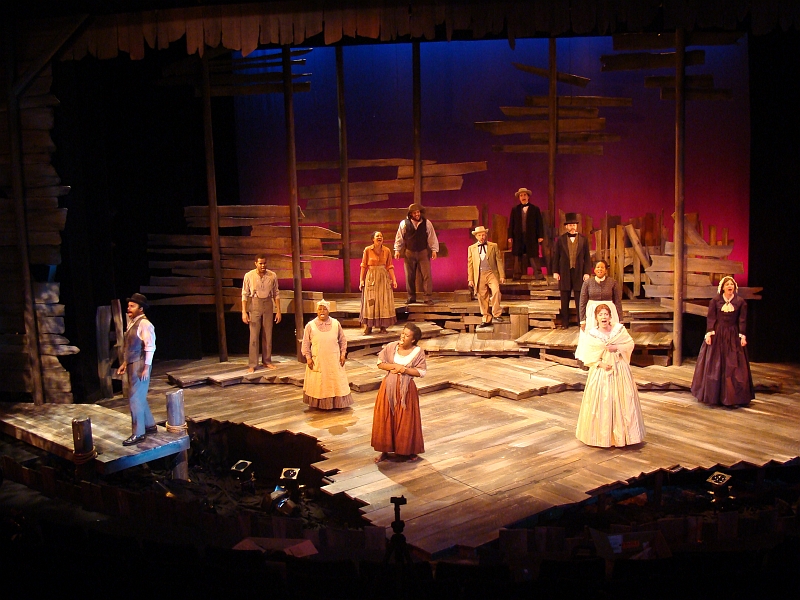 But it all started with the firm's signature dance floor.
Colao and Wood became dance floor specialists by happenstance after developing an innovative design for Green Street Studios in Cambridge the year they founded Wooden Kiwi. The floor they installed was a big success and led to more offers from New England dance companies. "The goal of a sprung dance floor is to take the energy of a dancer landing and absorb a fair amount of it and also deflect a little bit. You want the floor to actually move, and that deflection gives you a little lift," Colao says. Conventionally, this effect has been achieved through layering wooden boards of varying thickness, alternating the grain in a basket-weave pattern.
"We discovered that we could achieve the same effect using a packaging foam, if we worked to find just the right sweet spot of density," Colao says. Their resulting floor saves space and is less expensive to construct, making it more portable as well. "It was a lot of trial and error. We'd lay out foam and get a bunch of dancers to jump on it and ask, 'How did you like that?' Then go back and try it again. It was a really neat process," he recalls. He and Wood eventually patented their design and secured a deal for a modular version to be sold through Rosco Laboratories, a leading theatrical supplier.
"There's a certain problem-solving ethos that you develop in your years at MIT," says Colao, whose one regret from his time there is not choosing mechanical engineering as his double major alongside architecture. "There's also this sort of hubris that comes with being an MIT student. I will say yes to something that I'm interested in and then figure out how to do it."
Colao continued to freelance through much of his early career, including as production manager of the MIT Media Lab's The Brain Opera project, starting in 1995. An ambitious music installation designed and composed by Tod Machover—Muriel R. Cooper Professor of Music and Media and director of the Opera of the Future group—The Brain Opera toured around the world for several years, and Colao with it. Figuring out how to securely package and ship the production's sprawl of technology, including interactive musical instruments, was a formative creative experience. "I took it upon myself to reorganize how things were done, so you didn't require an MIT student every time you had to plug something in," Colao says.
There's this sort of hubris that comes with being an MIT student. I will say yes to something that I'm interested in and then figure out how to do it.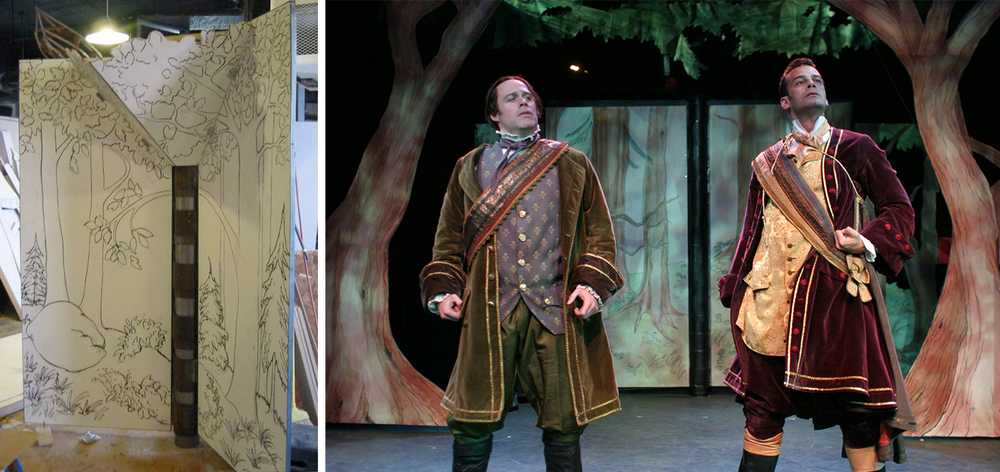 Colao approaches his own theater design with the sculptural sensibilities of a trained architect, imagining how to build a world that suits the characters onstage and the story they're living inside. "My sets frequently end up transforming in front of the audience," Colao says, describing one design for the fairy tale–inspired musical Into the Woods that took on the form of a giant pop-up book. "You turn the page and the next set would literally pop off of it," he recalls. "Engineering that was a feat."
As the pages have turned in his own career, Colao considers how his varied interests have led him to this point. "My path in the world hasn't really been what I was thinking when I was in school," Colao says. "But it makes sense."
---
Photo (top): Wooden Kiwi floor installed for Tom Gold Dance at TurnPark Art Space, West Stockbridge, Massachusetts. Photo: Alexander Zaretsky
Filed Under