Comic book conventions like San Diego Comic-Con International have become the largest gatherings of makers and celebrators of popular culture in the world.
Many attendees—like Emma Kaye MBA '22, and Cassie Lowell—participate in a convention pastime affectionately known as "cosplay," or costume play, in which they dress up in outfits depicting characters from popular comics, movies, television shows, and other media.
"Cosplay is all about people finding each other," says Kaye. "It really brings them closer together, which is why I fell in love with it. Even complete strangers can have an instant connection over their costuming and what they enjoy."
Finding, and Creating, a Community
The costumes worn by cosplayers are often made by independent craftspeople. Aside from attending conventions and trying to fight social media algorithms, these makers do not have a direct, streamlined way through which to reach cosplayers. So, in 2021, Kaye and Lowell co-founded Cosmosii to help costume makers connect with customers and manage their business.
"Folks tell us this should have existed years ago," says Lowell, a prolific costume designer who earned a bachelor's degree from Harvard. "We've been talking to the maker and cosplayer communities, convention runners, and gaming industry people, and they're all asking how they can lean in and help. Being approached by them in this way is extremely validating. Not only do they like what we're doing, but they want to be a part of it."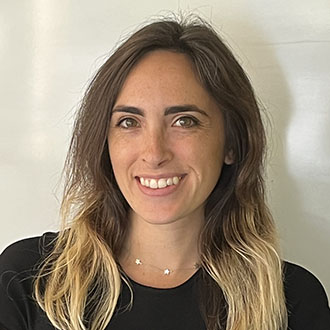 As an MBA student at MIT Sloan, Kaye kickstarted the ideation phase for Cosmosii by interviewing several cosplayers and costume designers. Lowell, who attended Harvard with one of Kaye's classmates, was one of her first interviewees. What began as a quick half-hour phone call naturally evolved into a three-hour conversation about cosplay, conventions, and other shared interests.
"We were only interrupted because I had to walk home from work," says Lowell, who was living and working in New Jersey at the time.
While Kaye continued to speak with other cosplayers, Lowell solicited feedback from others in the costume maker and designer community at large. These additional contributions became so numerous and pivotal that Kaye invited Lowell to officially join Cosmosii.
"Cassie loved this in the same way that I loved it, which is really rare," says Kaye. "As a founder, you always love the company because it feels like your baby but finding others who feel the same way about it is very special. She was willing to put in the time after her long workdays, and as we started working together more closely, I was like, 'Let's cut to the chase—we're working together.'"
When Pitching, Don't Forget your Costume
As the startup continued to gain traction, Kaye and Lowell began pitching Cosmosii to conventiongoers and investors alike. The pair visited the New York Comic Con, Fan Expo Boston, and many other comic-cons and cosplay gatherings to demo the new platform for costume makers and designers alike.
They also won the top prize at the MIT Creative Arts Competition in May, participated in the inaugural MIT Female Founders Pitch Competition in June, and took part in the MIT delta v Accelerator 2022 cohort over the summer.
"I enjoy getting questions about cosplay afterward, as most people we pitch to outside of conventions are getting introduced to this crazy world Cass and I live in and know so well," says Kaye. "We typically pitch in costume too, which is always fun."
The entire delta v experience—from applying and getting accepted to collaborating with cohort members and delivering the final pitch at Demo Day—felt like a culmination of all the work the two Cosmosii co-founders had done so far.
It was also a major step forward for the pair, as Kaye had just graduated from MIT Sloan with her MBA and Lowell had decided to quit her job in New Jersey and move to Cambridge to work on Cosmosii full-time. "It was the first time we would get to work together in person since the pandemic. That was very meaningful to us—finally getting the opportunity to work alongside each other," says Kaye.
"That was mildly terrifying," adds Lowell, who narrowly avoided a tornado in New Jersey during her trip to MIT amid an ongoing global pandemic. But the stress of it all, she says, was worth getting to work with Kaye in person while learning from the delta v team at the Martin Trust Center for MIT Entrepreneurship.
"Talking to the entrepreneurs in residence about their experiences—and not just about business generally but specifically how they applied what they learned to their own work—was fantastic," says Lowell. "Everyone at delta v, from the boards to the other teams, was very supportive. They were all willing to lend an ear."
To Comic-Con and Beyond
With delta v behind them and the Cosmosii platform live for costume makers and cosplayers to use, Kaye and Lowell intend to keep spreading the word to as many conventions and board rooms as they can find. They have even contracted with several entertainment and video game companies to help create installations at events like PAX East and DreamHack featuring cosplayers donning costumes designed and crafted by Cosmosii's talented array of makers.
"There are so many amazing opportunities for us to show off the talented work of the makers at Cosmosii," says Kaye.
"We're getting to show off the power and creativity of this community through what we built," adds Lowell. "So, if you're reading this and you're interested in what we're doing, please come and see us at the next convention. Talk to us about cosplay and, while you're at it, meet the protagonist from the video game you've been playing for the past few months."
---
Top image: Emma Kaye MBA '22 in costume. Credit: 729Isaac (photo), Dark Iron Cosplay Designs (costume)
This story was originally published by the MIT Sloan School of Management.
Filed Under