Building a Community Renaissance on Chicago's South Side
Filed Under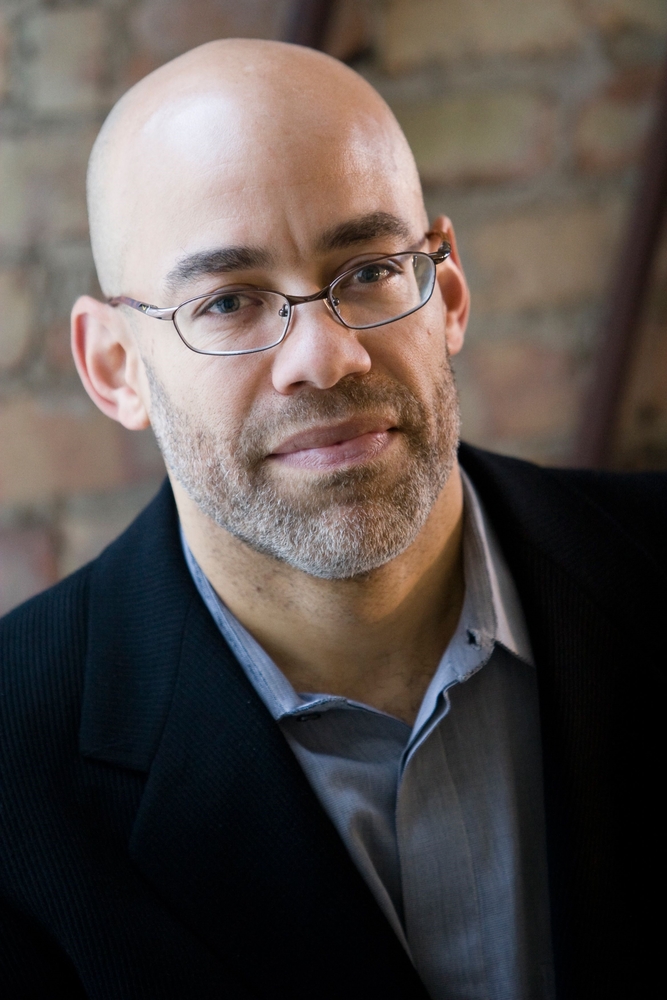 How does one build a better world? One community at a time. Bernard Loyd '83, SM '85, PhD '89, SM '90 is beginning with his own neighborhood of Bronzeville on the South Side of Chicago.
Bronzeville has a storied history. During the Great Migration, when, after World War I, nearly half of the African American population in the American South left for jobs in steel mills and automobile factories in the North, Chicago was one of the end points on the central route along the Mississippi River. Bronzeville was Chicago's Harlem, home to the Regal and Savoy theaters, where Nat "King" Cole, Sam Cooke, and Dinah Washington got their starts. Jesse Owens, Ralph Metcalfe, and Joe Louis called Bronzeville home. At nearby Provident Hospital, Dr. Daniel Hale Williams performed the first successful open-heart surgery. Author Richard Wright, playwright Lorraine Hansberry, and poet Gwendolyn Brooks penned their works in apartments on streets near Bronzeville's Washington Park.
"I appreciated the history of the neighborhood," Loyd says, "and I loved the beautiful brownstones. As an engineer, I was impressed by the architectural details and efficient use of space and marveled at the craftsmanship. In the home I bought, there was this abundance of natural light. Of course," he adds, "all the light was due in part to the fact that, after being vacant and vandalized for years, an entire back wall of the property was missing."
As Loyd restored his own home, he decided to work to revitalize his community as well. "I've always been interested in community development. Solving complex problems is what I was trained to do in my decade-long tenure as an MIT student. In a neighborhood which has been subjected to redlining and racism, disregard by political leaders, and decades of neglect and disinvestment of capital, community revitalization is as complex a problem as you'll ever find."
In a neighborhood which has been subjected to redlining and racism, disregard by political leaders, and decades of neglect and disinvestment of capital, community revitalization is as complex a problem as you'll ever find.
After earning undergraduate and graduate degrees from MIT in aeronautics and astronautics, he returned for a master's degree from the MIT Sloan School of Management before moving into management consulting. "As a consultant at McKinsey and Company, I worked hard for my clients, as well as on numerous company-sponsored initiatives," he says, "but after over a dozen years with the firm, I decided to focus on the challenges in my own backyard."
Loyd is now founder and president of Urban Juncture, a social enterprise he started in 2003 to develop commercial real estate and related enterprises that concentrate on the needs of underserved communities in Chicago. With its Build Bronzeville project, he and his team have identified initiatives that build on local culture and community and encourage the development of small businesses, with the aim of a holistic and long-term community renaissance.
One of these, Bronzeville Cookin', is an emerging dining destination celebrating the cuisines and cultures of the African diaspora (with one restaurant and an incubator space in operation so far). "Good food is the heart of any community, and from a business point of view, restaurants are labor intensive. That translates to local jobs," says Loyd. Although the neighborhood is 15–20 minutes from downtown Chicago, Bronzeville has few large grocery stores stocked with abundant fresh produce. But each new restaurant moving into the area has access to a wide variety of seasonal produce from a rooftop farm and nearby community garden, as do residents during market day in Boxville—another of Urban Juncture's initiatives.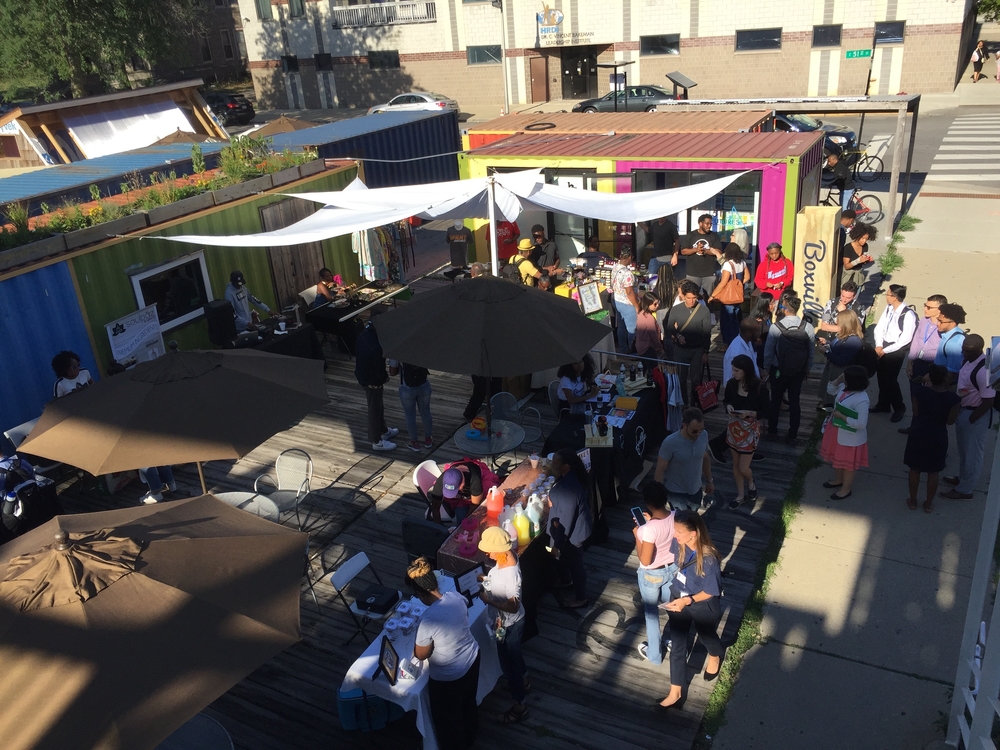 Boxville is a neighborhood marketplace consisting of bright, colorful repurposed shipping containers where small businesses can ply their wares. A popular outdoor gathering place since 2017, it continues to bring locals together during the Covid-19 pandemic—albeit in an altered way: "Because of Covid, instead of our weekly Boxville market, where the objective was to pack in as many people as possible, we've moved to a socially distanced 'Boxville Community Day' where we share resources with neighbors, and we've instituted socially distanced 'Boxville Fitness Saturdays,'" Loyd says.
Boxville's "anchor store" is Bike Box, a bicycle repair shop that opened in 2014. Bicycles are an efficient and climate-friendly mode of transportation, but in neighborhoods where the majority of residents are Black and brown, there are few bike lanes and paths; repair shops are practically nonexistent. "A lot of small businesses are unable to get the necessary capital to lease a brick-and-mortar site," Loyd says. "A bike repair shop doesn't need a lot of space or capital, and yet it satisfies a vital need in this community."
The Forum is Urban Juncture's most ambitious project to date. Built at the turn of the 19th century, the Forum was primarily a dance hall and meeting space. In 1970, the Forum closed its doors and over the next 40 years sank into disrepair and was earmarked for demolition. But in 2019, the building was added to the National Register of Historical Places, which makes it eligible for more investment sources and tax credits. Loyd continues to make progress on the fundraising effort for the building's restoration, estimating that it will take $15 million to complete the project and return the space to its glory as a flexible performance space and cultural destination, with visual art galleries and related retail space on the second floor.
Finally, the Engage Bronzeville initiative focuses on colorful outdoor art installations and other beautification efforts near Green Line elevated transit stations. Efforts also include walking and trolley tours of the architecture and history of this iconic neighborhood.
"I'm working just as hard here in Bronzeville as I did at McKinsey and at MIT," Loyd says, "but it feels different. Because I am able to see the results of my work in the look of my neighborhood and the improved lives of my neighbors, it makes running Urban Juncture not much like work at all."
---
Photo (top): Community members in front of Boxville's "Wall of Peace & Love" Mural. All photos courtesy of Urban Juncture.
Filed Under