Bringing Everyone Inside: How an Alum Is Addressing Homelessness in Her Community
Filed Under
It wouldn't be a big stretch to say Karina O'Malley '91 was born to work with people experiencing homelessness. Her mother, an academic and activist, opened and ran several homeless shelters in Wisconsin—one of them in the family residence after O'Malley had left home for MIT. In 1988, O'Malley convinced her MIT housemates to drive to the Democratic National Convention in Atlanta, Georgia, and join a protest march to put homeless issues on the party platform.
"We have a system that is built in part on making people homeless," says O'Malley, who among many volunteer activities has helped to create two organizations for women experiencing homelessness in Kirkland, Washington, where she lives with her three children and her husband, Chris Thrasher '90. "The issue is housing costs and income inequality. A person who earns $15 an hour simply can't afford to pay $2,000 in rent. It's that simple."
O'Malley attended high school in West De Pere, Wisconsin, just south of Green Bay. "I was very good at math," she recalls. "At least I thought I was good at math. Until MIT cured me of that."
Still, she hung on as a math major at MIT for three years and worked part time at homeless shelters in Cambridge. As a senior, she switched to literature and graduated a semester early. After a short stint as an actuary in New Jersey and a prolonged road trip, she returned to Cambridge. She and Thrasher—her housemate during college at the coed living group pika—were married in the MIT Chapel. When the 10-person startup Thrasher worked for was purchased by Microsoft in 1996, the couple moved to Kirkland, Washington. O'Malley soon discovered she was pregnant and began volunteering at assisted living facilities, English literacy services, and food banks.
The volunteer work exposed her to the growing number of homeless people living on the "Eastside"―in the communities of Redmond, Kirkland, and Bellevue on the eastern shore of Lake Washington. Her church, the Lake Washington United Methodist Church, hosted an encampment of 80 to 100 homeless adults on its lawn. In 2008, she helped to open the Sophia Way, a shelter for homeless women with sites in Bellevue and Kirkland. "It felt very much like a throwback to my youth," says O'Malley, who served on the Sophia Way's board until 2020.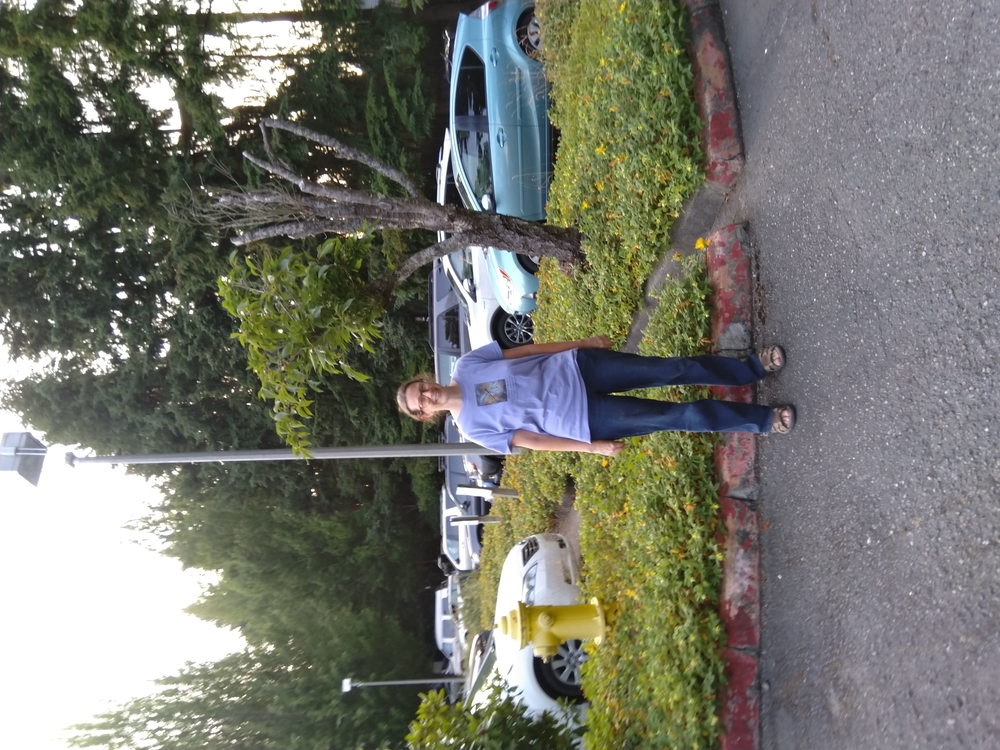 Homelessness is universally traumatic. When you lose your address, you lose your identity.
In 2011, the City of Seattle passed a scofflaw ordinance—a bill that enabled the city to impound a car if the owner had accumulated four unpaid parking tickets. The new ordinance posed an immediate danger to homeless people living in their cars. O'Malley and her church rallied to create Safe Parking, an initiative to invite homeless women and families living in their cars to park in the church parking lot overnight.
Initially, Safe Parking ran mostly under the radar to minimize any impact on the church congregation and the neighborhood. Clients arrived at 9:00 p.m. and were greeted by a volunteer with a clipboard. They left the church lot at 8:00 a.m. "But the effort has snowballed," O'Malley says, of the organization for which she now serves as coordinator. "We understand homeless women and their needs much better now. Today we have a pantry full of food for people and for pets. A closet full of blankets and toothbrushes and flashlights. People can stay all day, go inside to use the bathroom and charge their phones. We have volunteers who bring meals, who help our clients with resumes. Some even invite our clients to move into their houses."
O'Malley has seen the effects of homelessness on the people she works with. "Homelessness is universally traumatic," she says. "When you lose your address, you lose your identity. There is no place where you can go and close the door and relax and feel safe. There's no place you're not being chased away from. At least the people here in Safe Parking feel as if they're part of a community. They can let their guard down. They can sleep. They can go to the City Council and say they live here and have their voices heard."
For O'Malley, the root causes of homelessness are clear: stagnant wages and skyrocketing housing costs across the country. What people often don't agree on, she says, is the solution. "I believe we should have a right to housing," she argues. She'd like to see a dramatic expansion of the Section 8 voucher program—a housing assistance program funded through the Department of Housing and Urban Development (HUD). "There is a finite number of vouchers made available each year. And that number doesn't correspond to the need. In 2017, here in King County, 20,000 people applied for 3,500 vouchers. Most people who qualify for a housing voucher don't get one. That's the switch we need to flip. Acknowledging that we want everyone inside."
Photo (top): O'Malley delivers remarks at a 2019 groundbreaking for the first permanent shelter for women and families in the Eastside region of Washington. The shelter opened its doors in August 2020. Beside O'Malley is Bill Hallerman, agency director of Catholic Community Services, which is partnering with the Sophia Way to run the space.
---
Are you engaged in volunteer service activities like Karina O'Malley? Check out the MIT Alumni Better World Service Initiative to connect with MIT alums working to meet great societal challenges through their volunteer efforts.
Filed Under